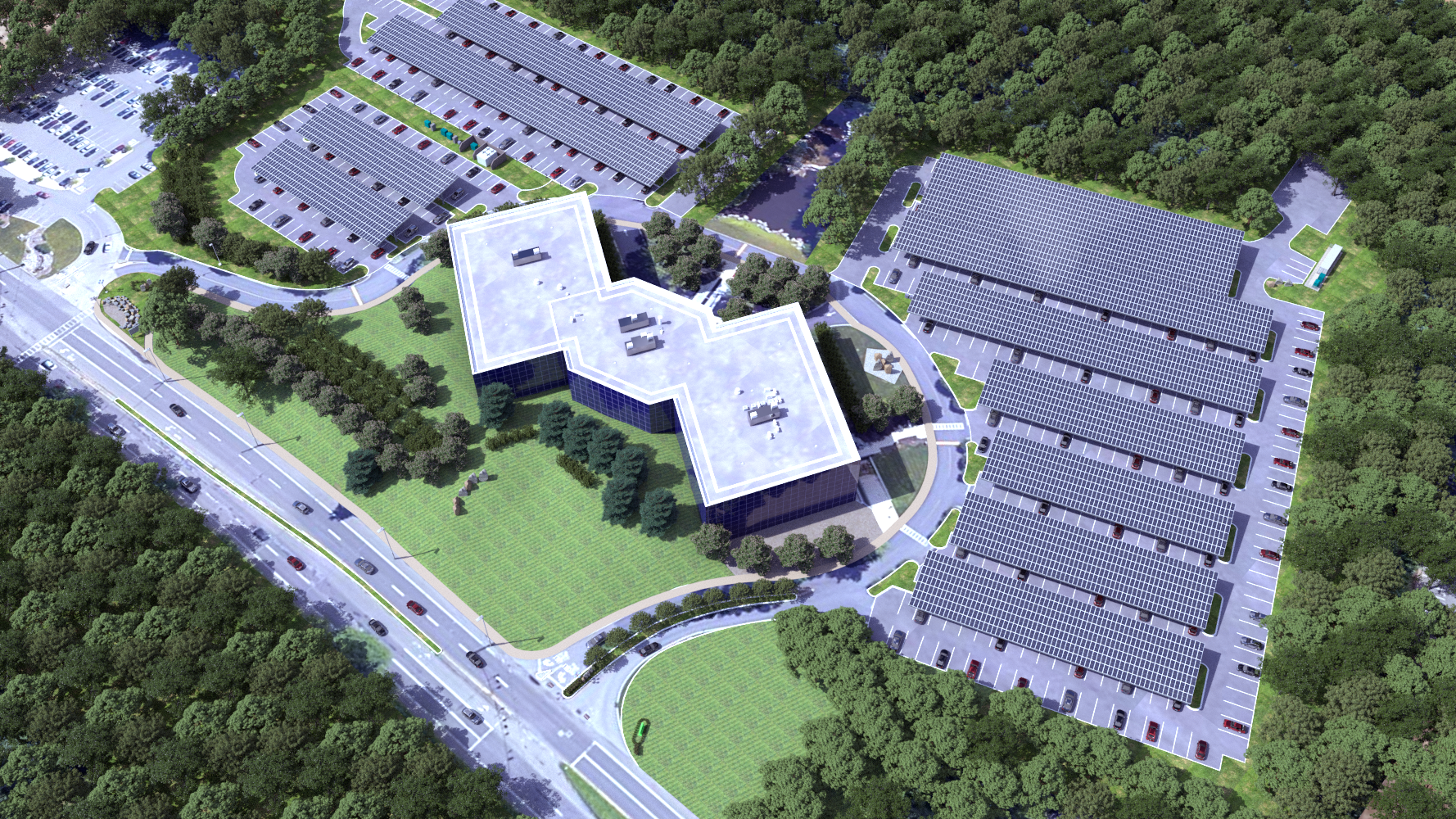 Announcements
ESRT Announces Innovative Community Solar Project at 500 Mamaroneck Ave.
Empire State Realty Trust announced plans for an innovative community solar project at their 287,351 square foot office property at 500 Mamaroneck Ave. in Harrison, N.Y. 
The innovative property improvement will serve as a new revenue source, contracted for 25 years, with approximately 40 percent of the monetary credits generated by the project allocated towards the ongoing cost to power the Westchester office building. The rest of the credits will be available to local residents to share in the solar project's benefits, which include electricity cost savings. To be completed at no cost to ESRT, the project will feature a new parking canopy solar array that will provide year-round elemental shelter for roughly 500 vehicles, an 8.2-MWh battery storage system, and approximately 80 electrical vehicle (EV) charging stations for tenant convenience. 
Read more about the innovative project in the press release.

Flight to Quality
Fully modernized, energy efficient buildings that focus on providing our tenants with top tier amenities and a healthy environment at a lower price than the competition