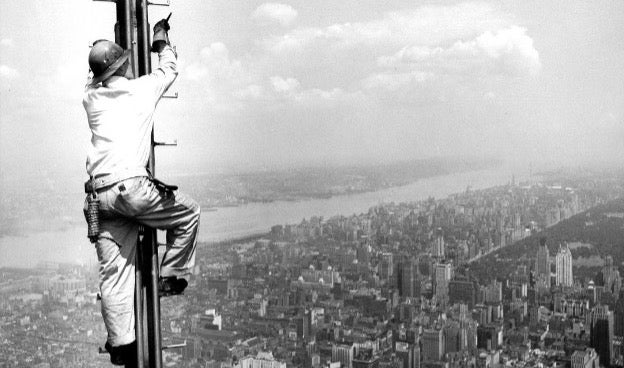 Empire State Building
Memories at ESB – II
The Empire State Building has been a part of countless memories in the past 90 years. We asked our fans to contribute their favorite photos and moments at the Empire State Building Observatory.
Vincent – Port Saint Lucie, Florida
Visited ESB in 2011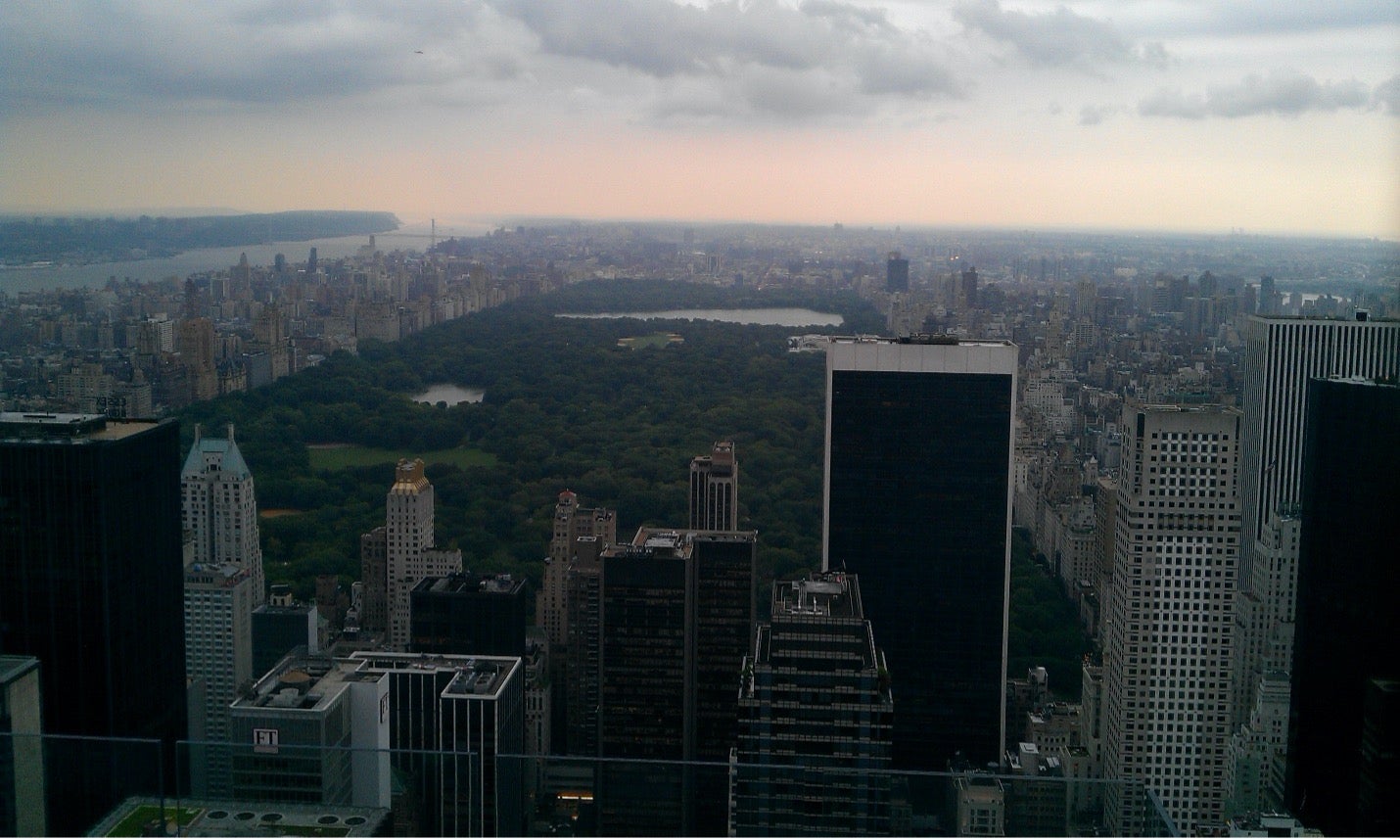 "I got to Manhattan and found my way to the Empire State Building where I took the tour up to the 86th Floor Observatory. I always wanted to get a view from the then tallest building in New York. My Grandpa on my father's side was from New York – he worked in the subway system and was a Navy officer. He loved the King Kong movie from 1933."
Meli – Los Angeles, California
Aunt and Uncle visited ESB in 1944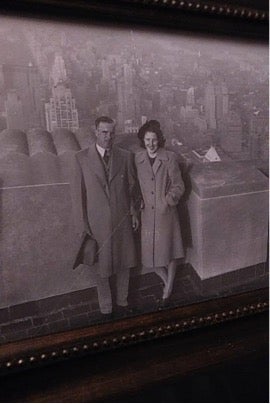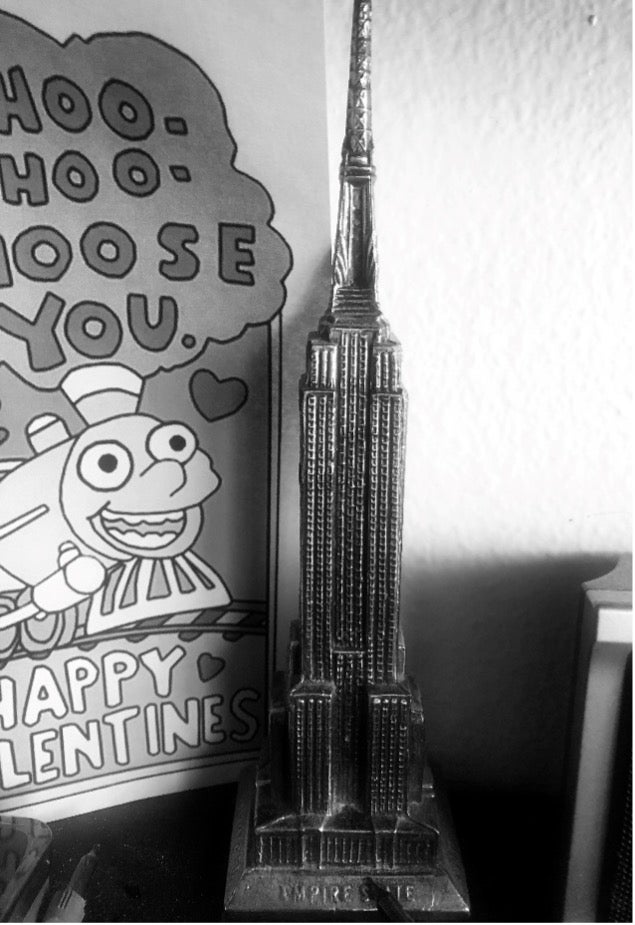 "The [left] photo is my Aunt Jean and Uncle Ivan. They visited ESB from New Brunswick, Canada in 1944. We think it was their honeymoon!
As for my story, my brother and I visited my dad and grandmother [in New York] a lot. We went to the Empire State Building several times because it was a fun thing to do! I'm obsessed with skyscrapers. The Empire State Building is tied with the Flatiron Building as my favorite. I still have my teensy ESB [pictured right] because it reminds me of my deep New York roots."
Jesamin – Bochum, Germany
Visited ESB in 2019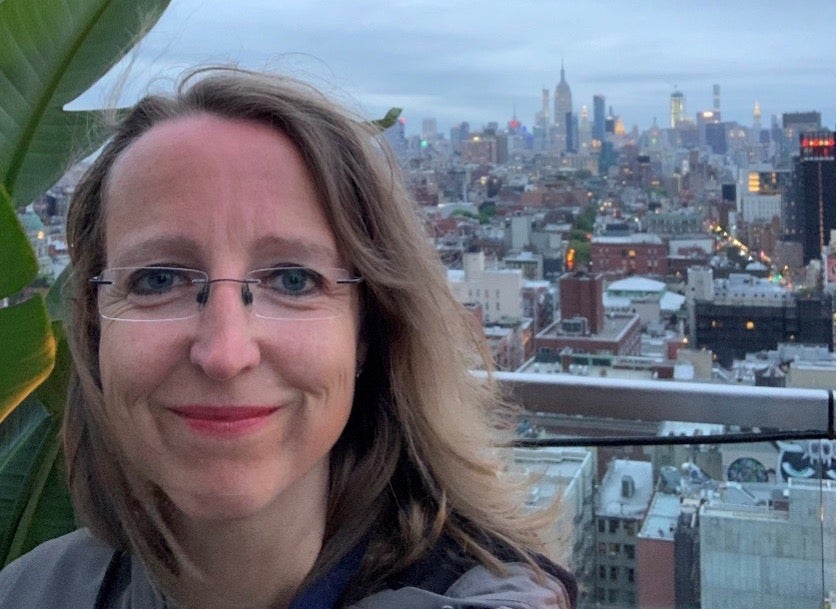 "This was the sixth trip for my husband and I, and the second for my father with us. We love being in New York and the Empire State Building is the most beautiful and iconic building. On that night, we did a rooftop tour and as we looked up, we saw the [Shawn Mendes Music-to-Light Show]. It was so amazing to watch. Every time we visit New York, we visit the Empire State Building because to us, this is New York."
Parts of these stories have been edited for clarity.
Make your own memories at the Empire State Building!
Buy Tickets

Flight to Quality
Fully modernized, energy efficient buildings that focus on providing our tenants with top tier amenities and a healthy environment at a lower price than the competition