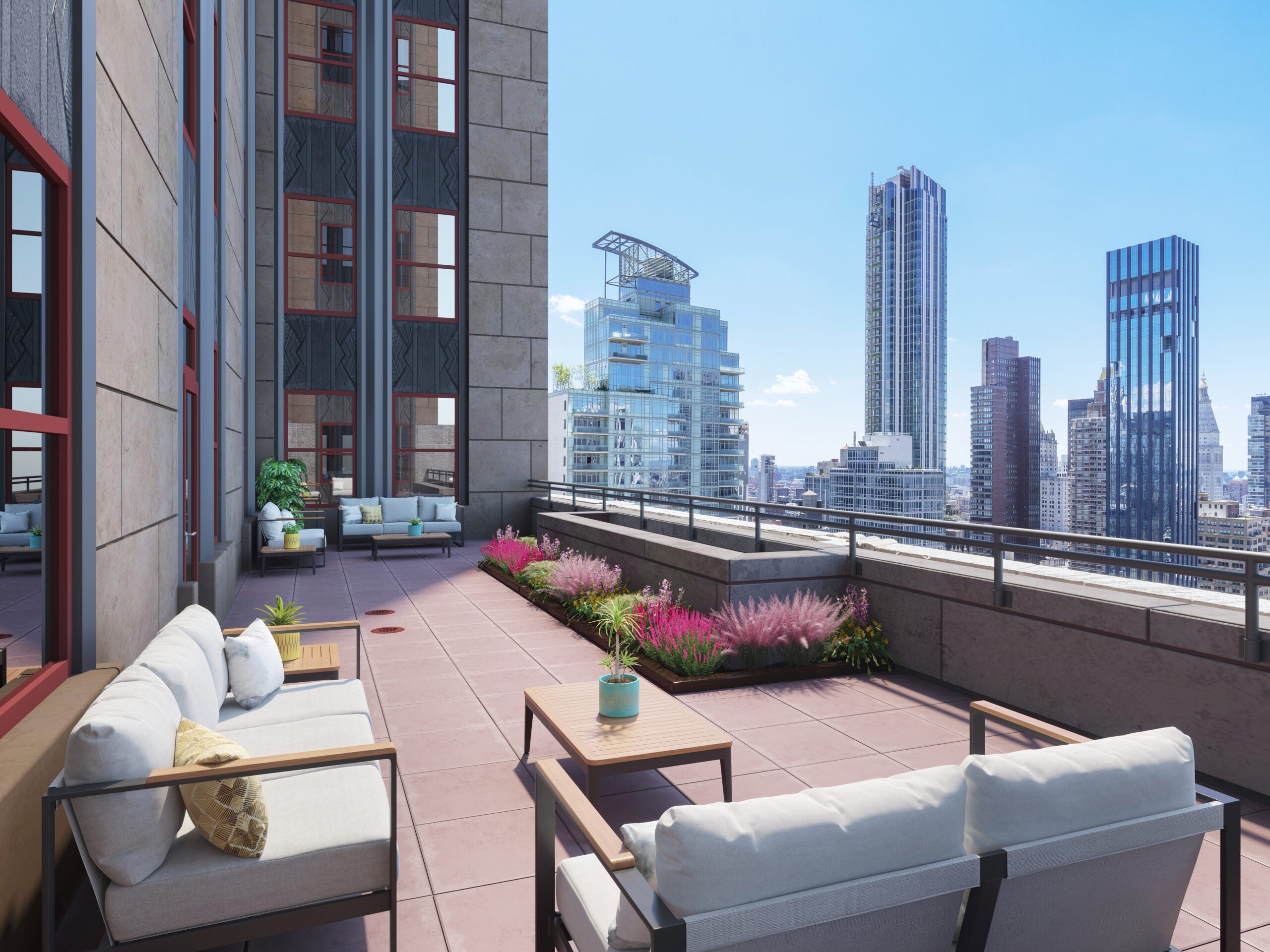 Leasing
Al Fresco Availabilities: ESRT Spaces with Private Outdoor Terraces
Many prospective tenants seek open-air additions in the search for their ideal office space, and ESRT tenants have been taking advantage of their outdoor spaces now more than ever.  
COOKFOX tends to a private garden where staff lunches are harvested and their own beehives produce honey at 250 W. 57th Street. Over at the Empire State Building, Shutterstock installed outdoor Wi-Fi so their employees can work in the open air on their two expansive green roofs. 
For those who seek offices with industry-leading indoor environmental quality and beautiful outdoor space, we've rounded up our favorite current availabilities with private outdoor spaces in our New York City office portfolio. 
111 W. 33rd Street - Suite 2110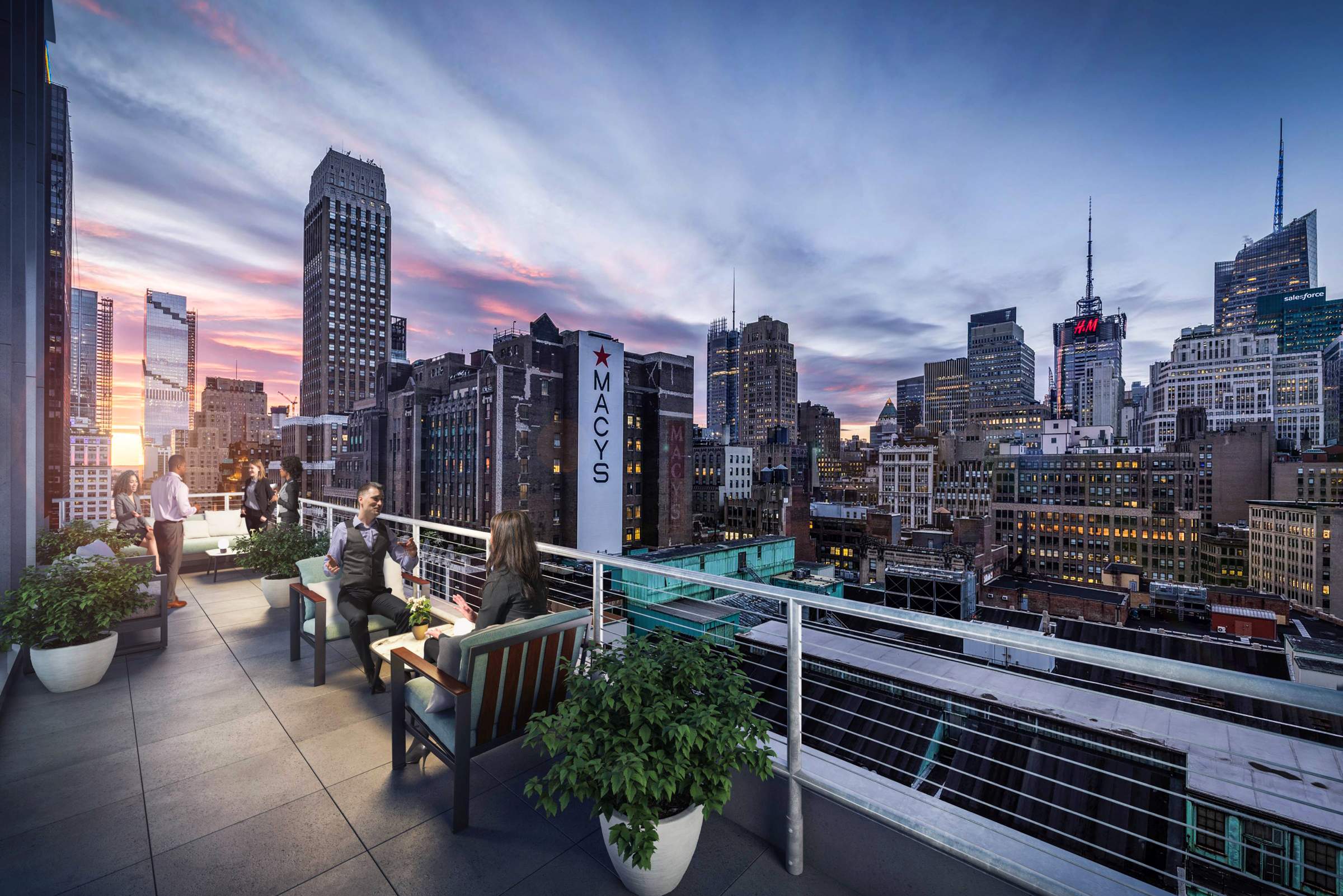 This partial 21st floor availability at 111 W. 33rd Street features nine windowed offices, two conference rooms, space for 26 workspaces, and two private terraces with vast New York City views. This modernized property is home to ESRT's headquarters and is a commuter's dream with convenient access to Penn Station, Port Authority Bus Terminal, and 16 subway lines.   
111 W. 33rd Street - Suite 1910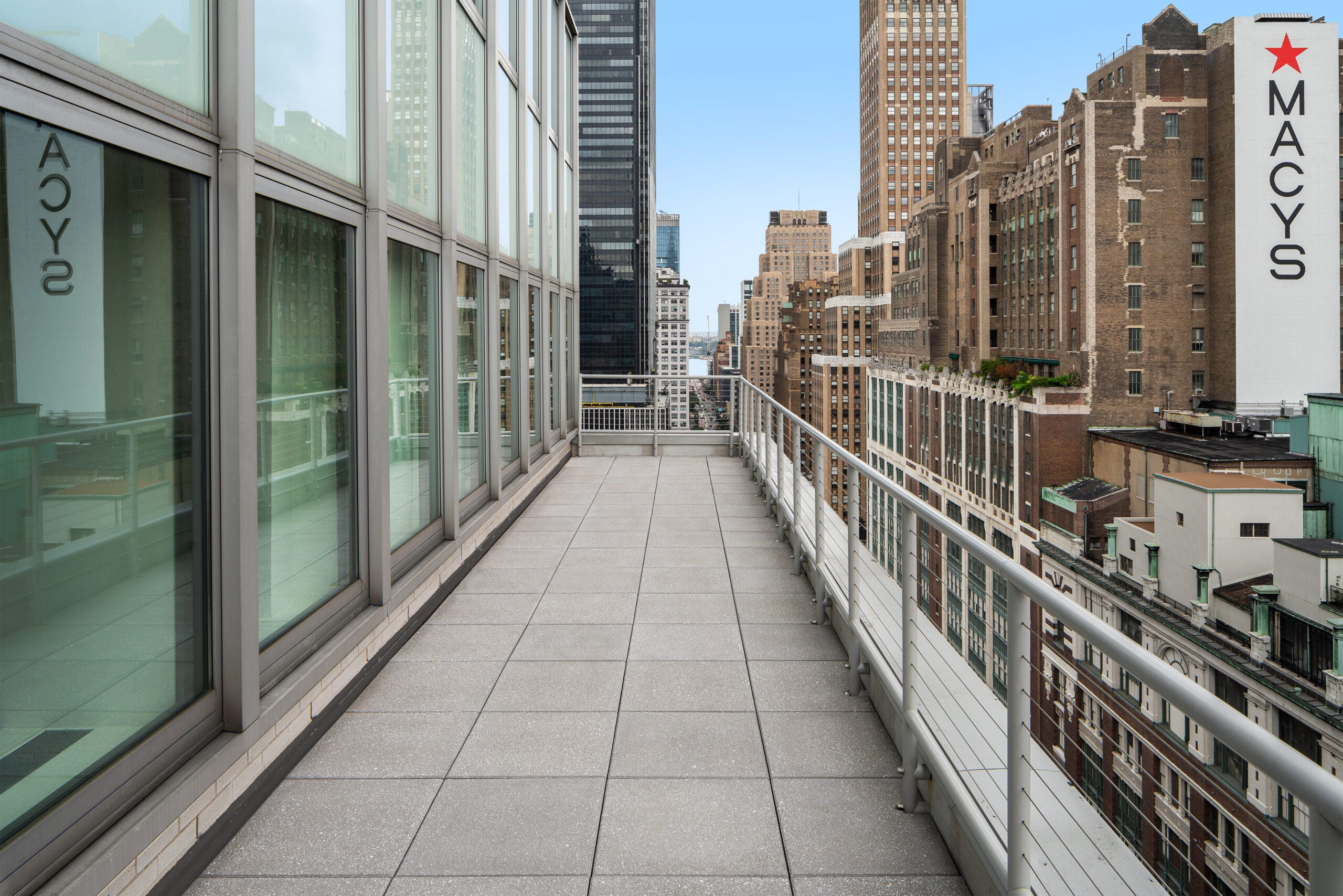 A couple floors down from our first pick, this partial 19th floor space at 111 W. 33rd St. also features a private terrace that overlooks 34th Street for a prime view of the Macy's Thanksgiving Day Parade! The office space is a pre-built with three offices, three meeting rooms, two conference rooms, and space for 38 workstations. 
 
The Empire State Building - Suite 3005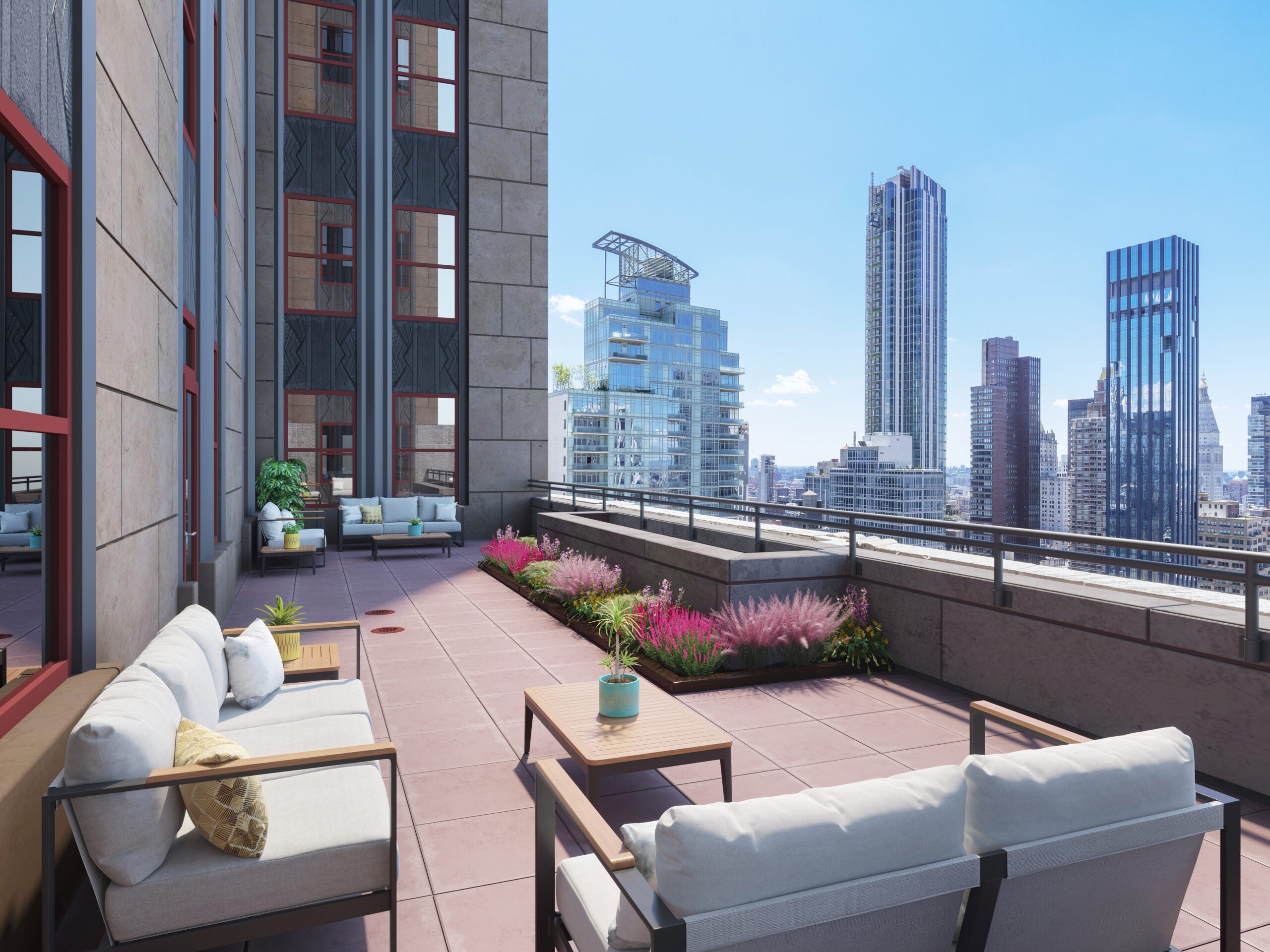 Just down the street at the iconic Empire State Building, a pre-built unit on the 30th floor boasts seven offices, one conference room, and space for five workstations surround a large private terrace with panoramic views of Manhattan. The Empire State Building's unmatched tenant-only amenities – which include the recently announced 400-person all-hands space, basketball court, lounge, and two golf simulators – complement this beautiful space, making it an ideal office location. 
All ESRT buildings are equipped with industry-leading indoor environmental quality measures which include MERV 13 filters, active bi-polar ionization, and increased filtration for a confident return to office. 

Flight to Quality
Fully modernized, energy efficient buildings that focus on providing our tenants with top tier amenities and a healthy environment at a lower price than the competition