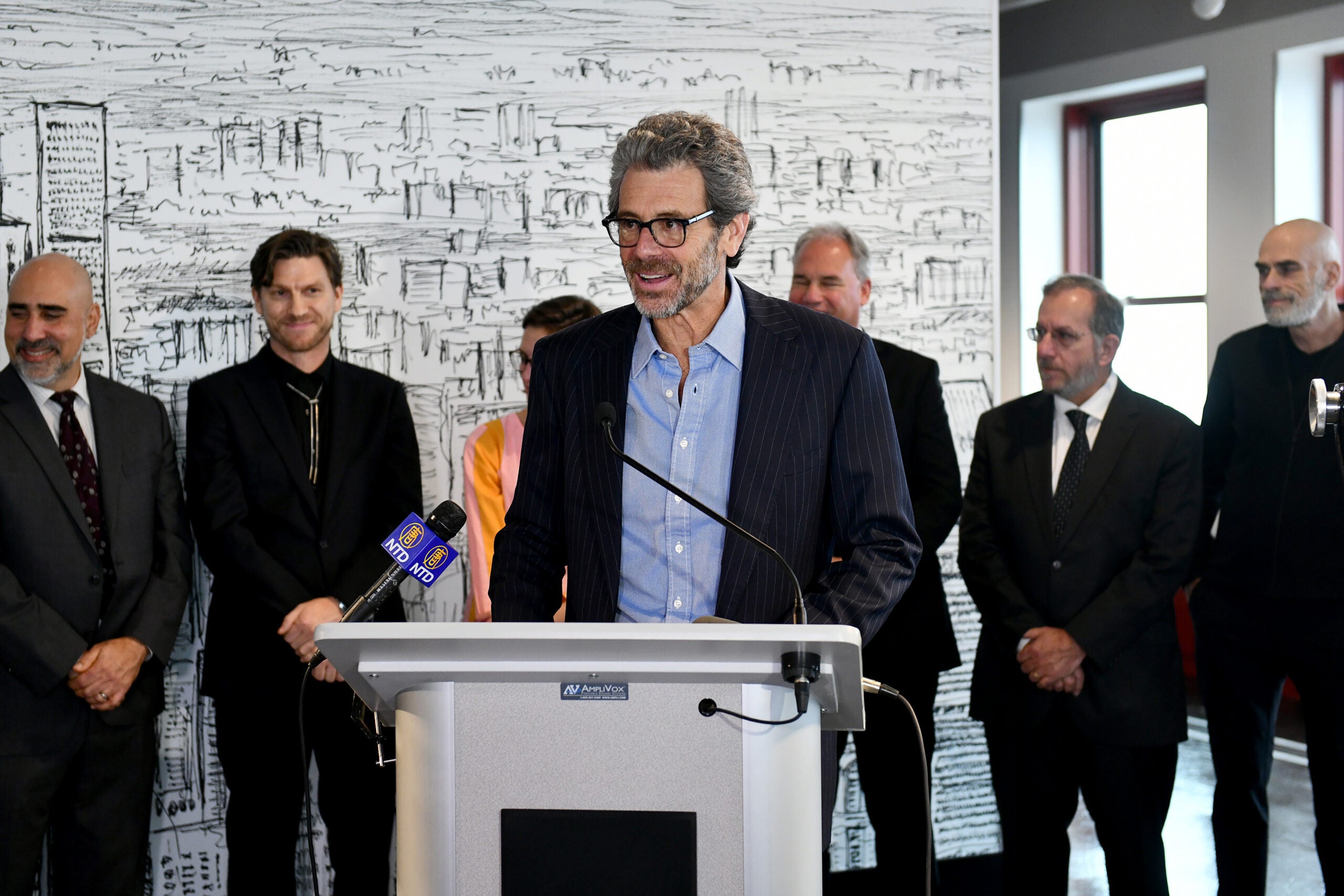 Thought Leadership
Anthony E. Malkin Discusses Sustainability & Healthy Buildings | ESRT
ESRT Chairman, President, and CEO Anthony E. Malkin sat down with David Preiser, co-president of Houlihan Lokey, at the Alternative Asset Value Symposium in New York City on Nov. 10.  
Malkin discussed his rise in the real estate industry, acquisition of the Empire State Building, and ESRT's groundbreaking work in building retrofits, energy efficiency, and indoor environmental quality. 
On the Empire State Building's cultural relevance:
"We've put $165 million into the observatory alone, that is now the number one attraction according to TripAdvisor in the United States and number three in the world [behind] the Colosseum in Rome [and] the Sagrada Familia in Barcelona. She's 91 years young. It is the best brand in the world. We built this brand through a tremendous amount of effort in social media and digital. People pay for a [celebrity] to show up [for an appearance]. [Celebrities] ask if they can come and have a photo taken at the Empire State Building. And depending upon which one it is, we say yes or no." 
On
industry-leading
practices and
e
missions
r
eduction:
"I was introduced to Ira Magaziner, who used to be the chief of staff for the Clinton White House and who was the head of the Clinton Climate Initiative at the time. I got a quick lesson about the fact that buildings – which exist for people to live, work, recreate, learn, get healed – produce more greenhouse gas than any other activity in the city of New York. 70% of energy consumed in New York City is consumed by buildings. Therefore, buildings [have] the largest output of greenhouse gases. We approach things from the perspective of 'let's make it the most energy efficient building in the world. Let's prove we can retrofit this building and make it a distinctive marketing advantage.' We worked with Amory Lovins of the Rocky Mountain Institute, Johnson Controls, and Jones Lang LaSalle, and I've got to tell you, this was the wild frontier; no one had ever done this before. Since that work, we have reduced our energy consumption in the Empire State Building, and our greenhouse gas output by over 50%. At this point, we're up to 54% [reduction]." 
On healthy buildings and tenant benefits:
"Tenants who move into our buildings cannot use volatile organic compounds, no new carpets, and [are restricted] on the types of wall coverings, paints, and adhesives that can be used. What do we get? We get a healthier building. We get a healthier place for our tenants. We also require energy efficiency measures. What are they getting in return for that? Lower costs. After rent and compensation, energy is the highest bill for the occupancy of space in an office building. So, our tenants get a competitive advantage, and we quantify all of this because through the quantification of it, our tenants [are able to] to go to their corporate headquarters and say 'this is the contribution we have made through our space choice to our corporate goals to reduce our carbon footprint for our Corporate Social Responsibility objectives.'" 
Learn more about ESRT's thought leaders.
Team

Flight to Quality
Fully modernized, energy efficient buildings that focus on providing our tenants with top tier amenities and a healthy environment at a lower price than the competition