Office
250 West 57th Street
250 West 57th Street New York, NY 10019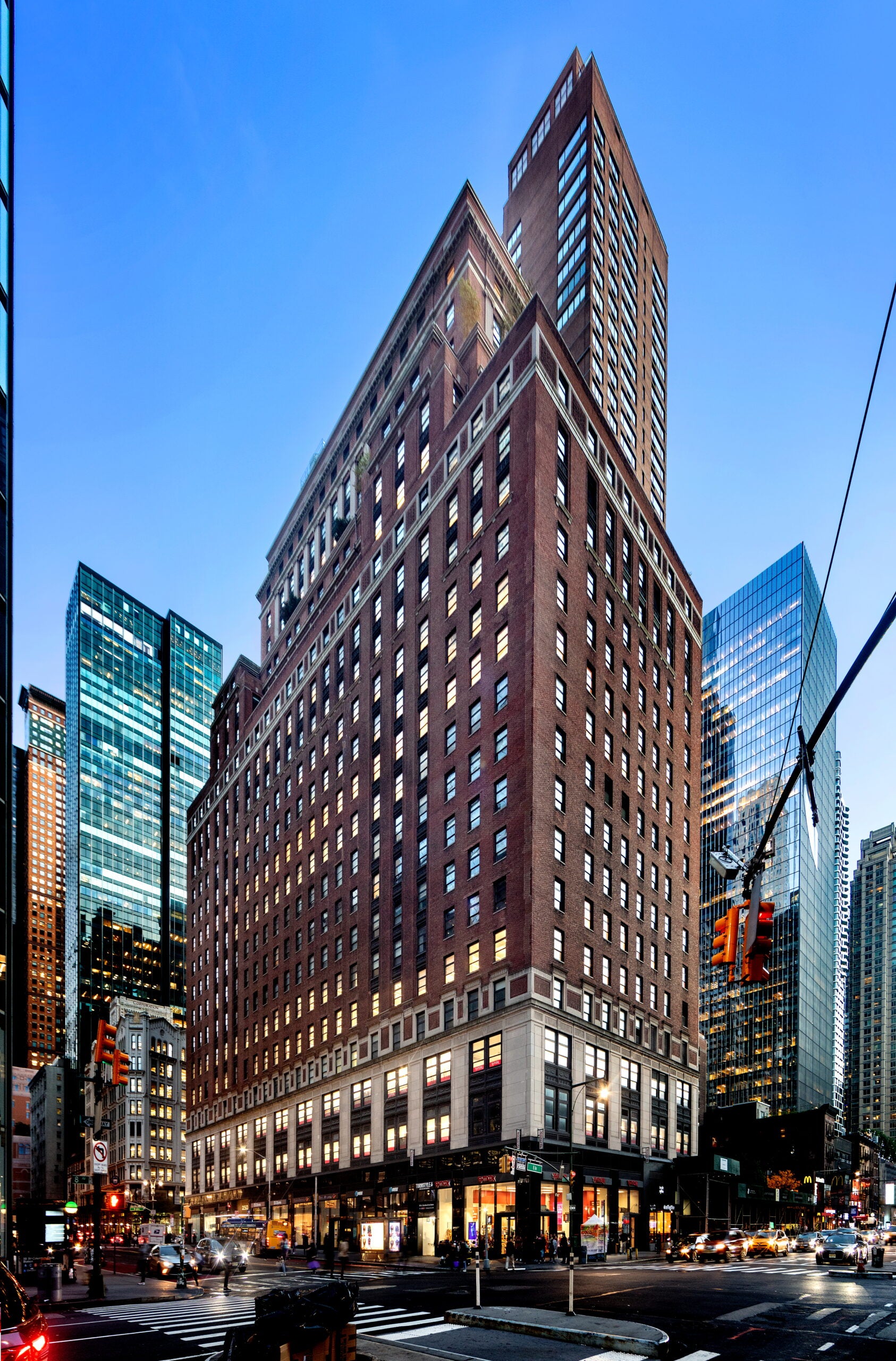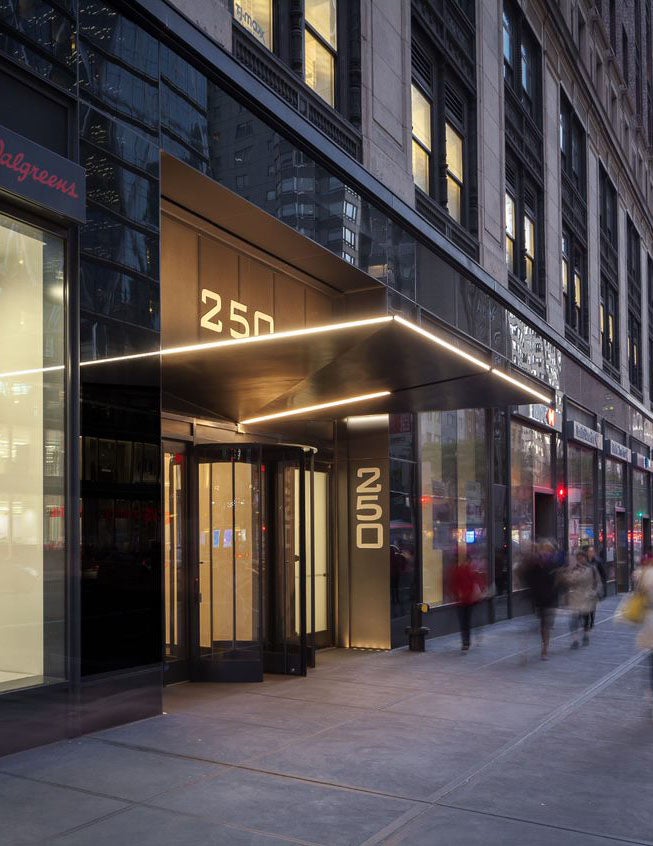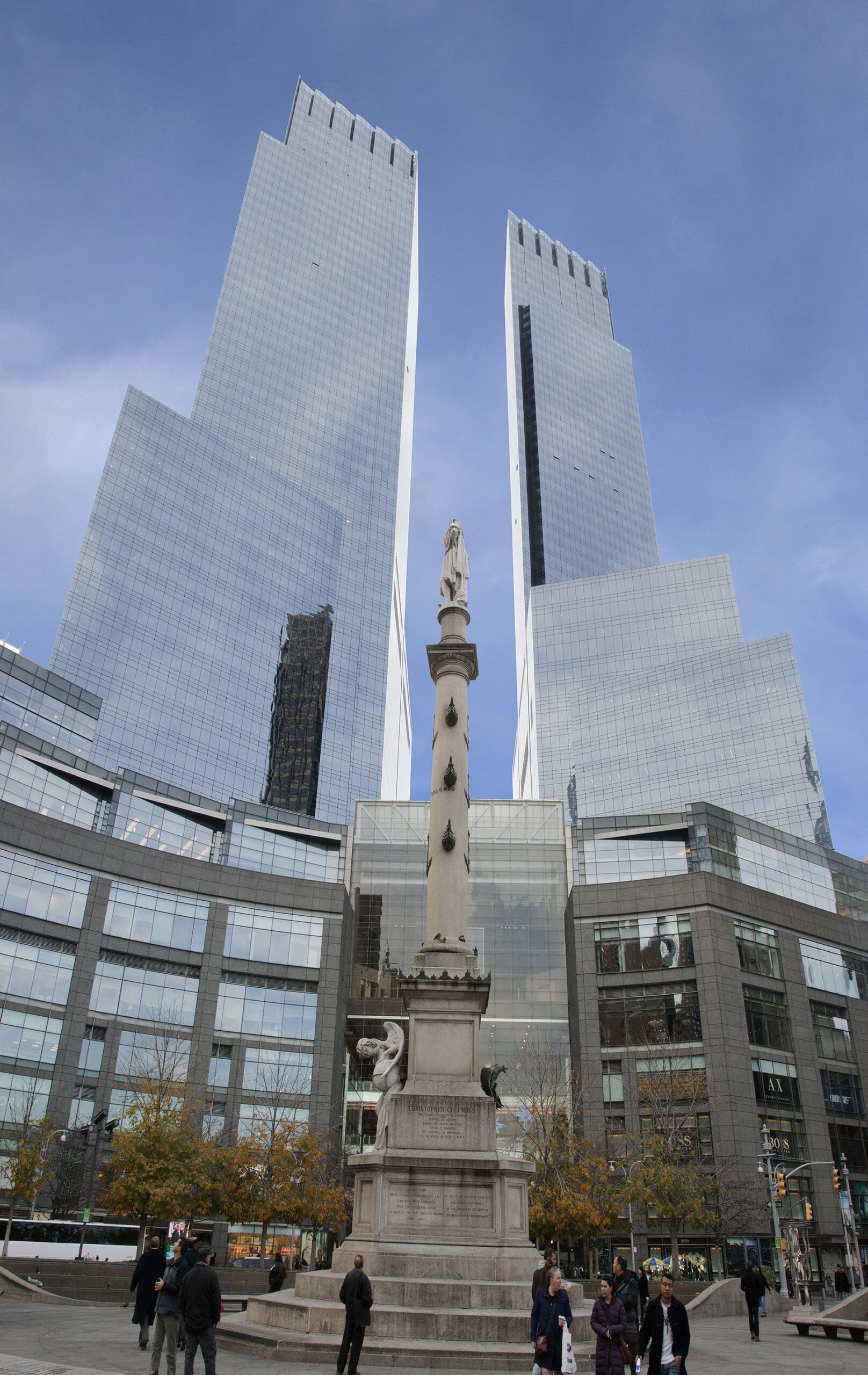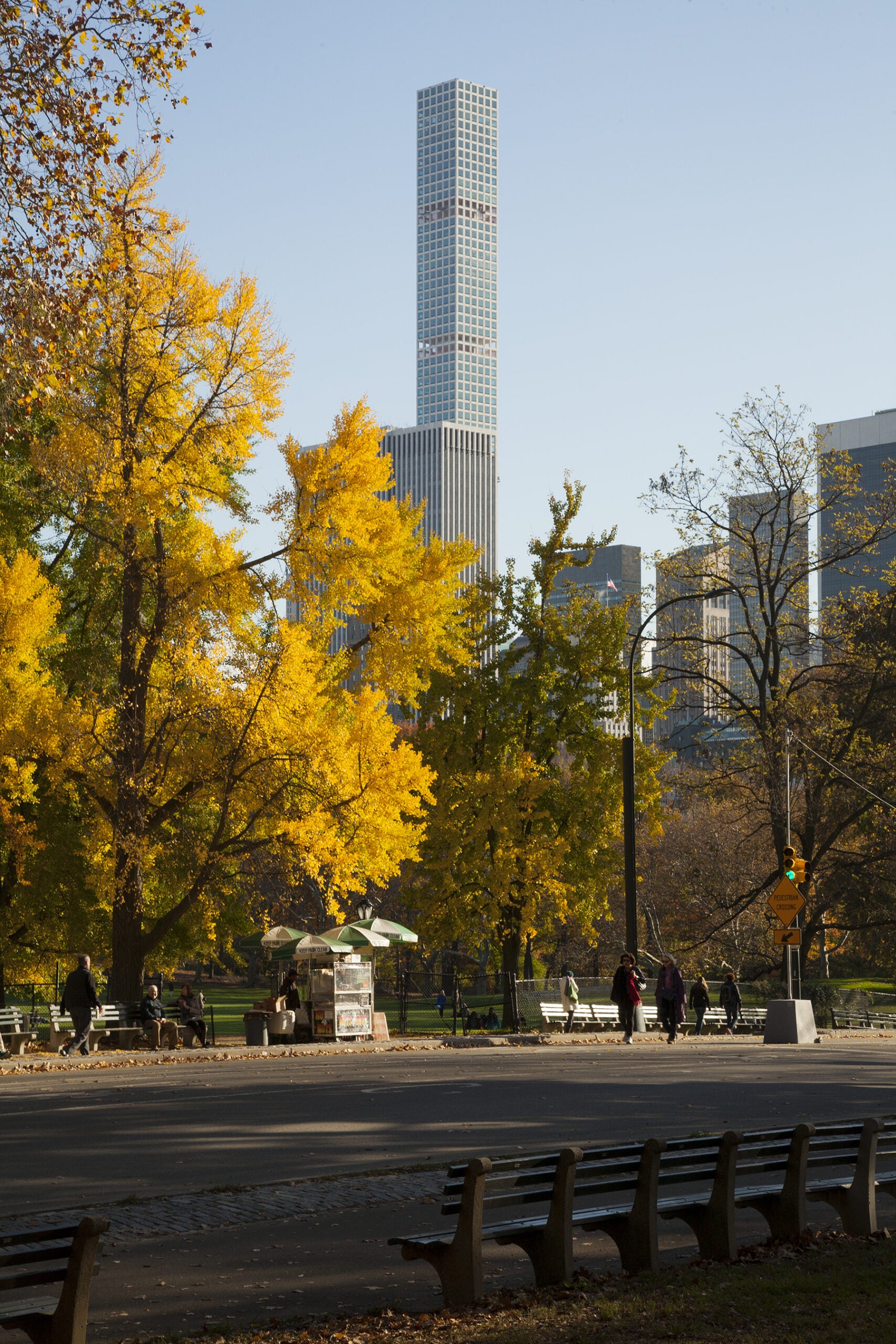 Overview
About
Building Specifications
Sustainability
Additional Information
Leasing Agents
Tour Books
Located just steps from the Time Warner Center, Carnegie Hall, Lincoln Center, Central Park, and Nordstrom's flagship location, 250 West 57th Street comprises of 26 stories and 542,047 rentable square feet of modern office space. Office tenants include COOKFOX Architects (the first WELL Gold and LEED Platinum Certified space in NYC), Universal Music Group, GuildNet, ASCAP, and Mount Sinai.
The property is modernized for the 21st century which includes new Gensler designed lobby, elevators and storefronts; new windows, upgraded building-wide systems, including state-of-the-art electrical, plumbing, HVAC, and security. ESRT is the first portfolio in the Americas to be WELL Certified by the International WELL Building Institute. Additionally, ESRT is a Fitwel Champion, is 100% fully powered by renewable wind energy, earned the 2021 ENERGY STAR Partner of the Year Award, and has received Five Stars, an A rating, and a score of 94 from GRESB. As a leader in sustainability, energy efficiency, and Indoor Environmental Quality, ESRT can help your client meet its CSR and ESG goals (76% of our eligible portfolio is ENERGY STAR certified). ESRT supports these efforts with its own corporate ESG leadership and is publicly traded on the NYSE with a best-in-class balance sheet.
In-building retailers include HSBC Bank, Bank of America, AT&T, and T.J. Maxx.
The neighborhood offers every amenity including office services, shopping, dining, and lodging. 250 West 57th Street offers direct in-building access to the Time Warner Center/Columbus Circle subway station, along with street access to 11 subway lines and Turn-Style underground subway shopping concourse which feature grab 'n go, dry goods and food market options.
directions
57th Street between Broadway and Eighth Avenue
architect
Carrere & Hastings
rentable sq ft
542,047 rentable
floor plate size
9,200 - 27,000 rentable square feet
floor load
60 lbs. per square foot
ceiling height
10'6" slab-to-slab; 9'6" slab-to-beam
transportation
Direct in-building access to the Time Warner Center/Columbus Circle subway and 5 subway lines, with street access to 11 additional lines: A, C, B, D, 1, E, N, R, Q, W, F
connectivity & wifi
DAS and Wired Score Platinum
Our environmental sustainability program provides leadership and sets standards in innovation and technology. We focus on quantifiable improvement in energy efficiency, water efficiency, recycling, and waste diversion. ESRT's cutting-edge work in energy efficiency, for the benefit of our tenants and the environment, is recognized worldwide.
elevators
10 passenger, 3 freight
operating hours
8:00 A.M. to 6:00 P.M. Monday - Friday, building access 24/7
electric
Submetered electric in all new spaces over 2,500 square feet
hvac
Cooling by a combination of air-cooled and water-cooled floor-by-floor package systems; air-conditioned common corridors; perimeter radiant heat; dedicated supplemental condenser water
access
24/7 security, visitor reception desk in the building
parking
Numerous parking garages located in the immediate vicinity
loading facilities
Freight entrance on Eighth Avenue
Leasing Agents
250 West 57th Street New York, NY 10019
Sustainability at 250 West 57th Street
Green Scorecard
Goals
20% reduction in energy use by 2024
High Performance, Healthy Buildings
Indoor Environmental Quality (IEQ) improves employee health and productivity. We've created a program of industry-leading healthy suites to provide tenants with the opportunity to maximize their IEQ, employee recruitment and retention, and their bottom line.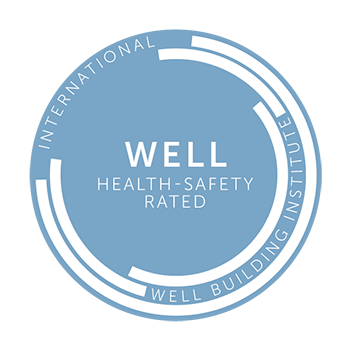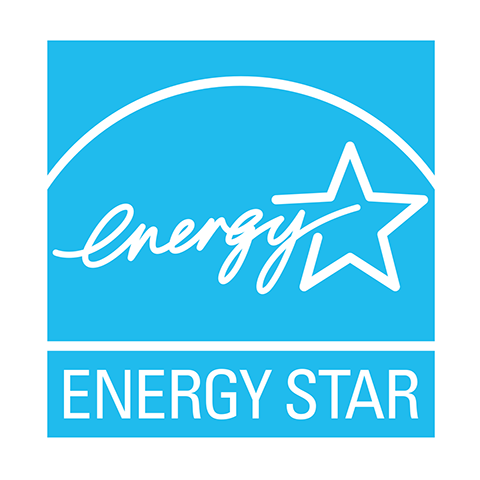 Amenities
Refresh57 - Wellness Amenity
Explore 250 W 57th

Rick Cook, Founding Partner of COOKFOX Architects LLP shares his experiences of being a long-term tenant of the modernized pre-war trophy building

Flight to Quality
Fully modernized, energy efficient buildings that focus on providing our tenants with top tier amenities and a healthy environment at a lower price than the competition