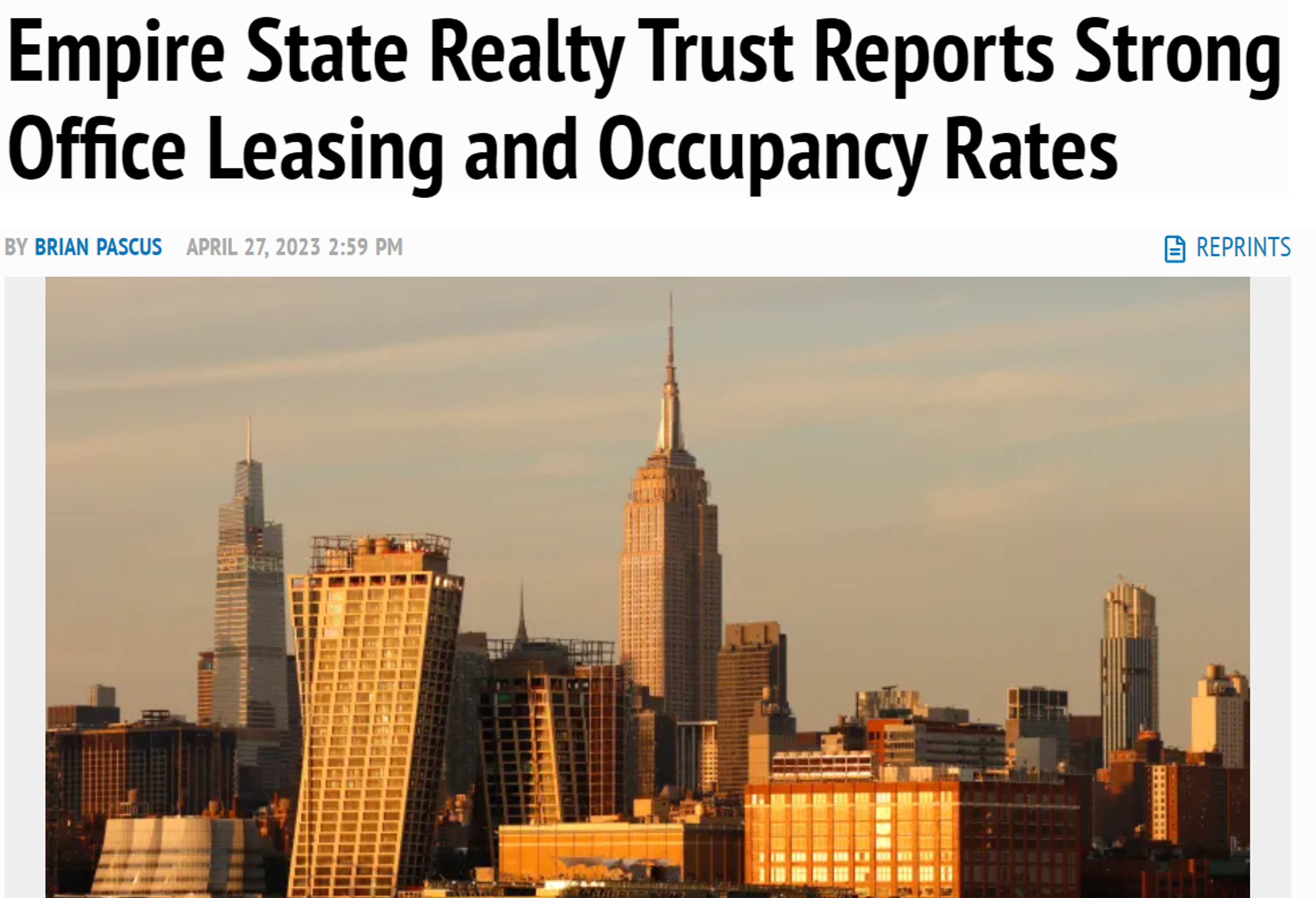 In The News
April Headlines: ESRT in the News
From major deals to solid first quarter earnings, Empire State Realty Trust made headlines in April. 
Leasing Success
ESRT signed several major deals in March and April, with STV and Claims Conference making The Real Deal's list of top leases in March, and Claims Conference on Bisnow's deal sheet. 
All About Amenities
The benefits of amenities and portfolio-wide perks made headlines in April, with two New York Post articles citing ESRT's Campus and ESB amenities as prime examples. 
A Strong Start
ESRT shared its first quarter earnings report on April 27, that indicated a strong start to 2023. News outlets covered ESRT's recent successes, including Crain's New York Business and Commercial Observer. 
On the Rise
ESRT's stock viability made several articles in April. Market Insider reported BMO Capital's "buy" rating for ESRT, and Best Stocks shared ESRT's growth potential. 

Flight to Quality
Fully modernized, energy efficient buildings that focus on providing our tenants with top tier amenities and a healthy environment at a lower price than the competition