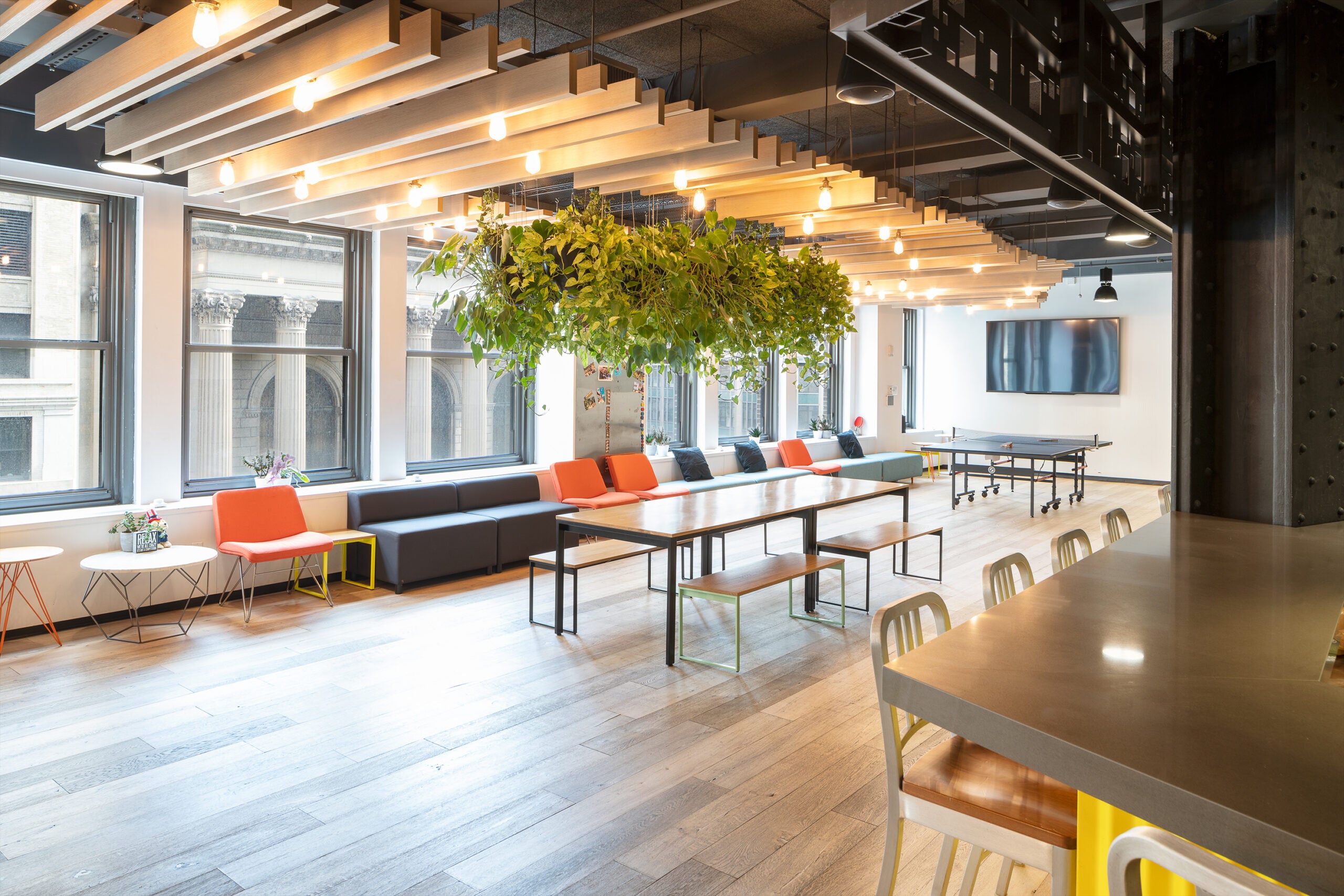 Leasing
Ahead of the Curve: Eight Office Design Trends for 2023
Office design trends are ever evolving, and ESRT's office spaces stay ahead of the latest trends in looks and layouts with the help of its expert in-house designers. From amenity-rich spaces and warm finishes to sustainable buildouts, employees' motivation and performance benefit from a quality work environment.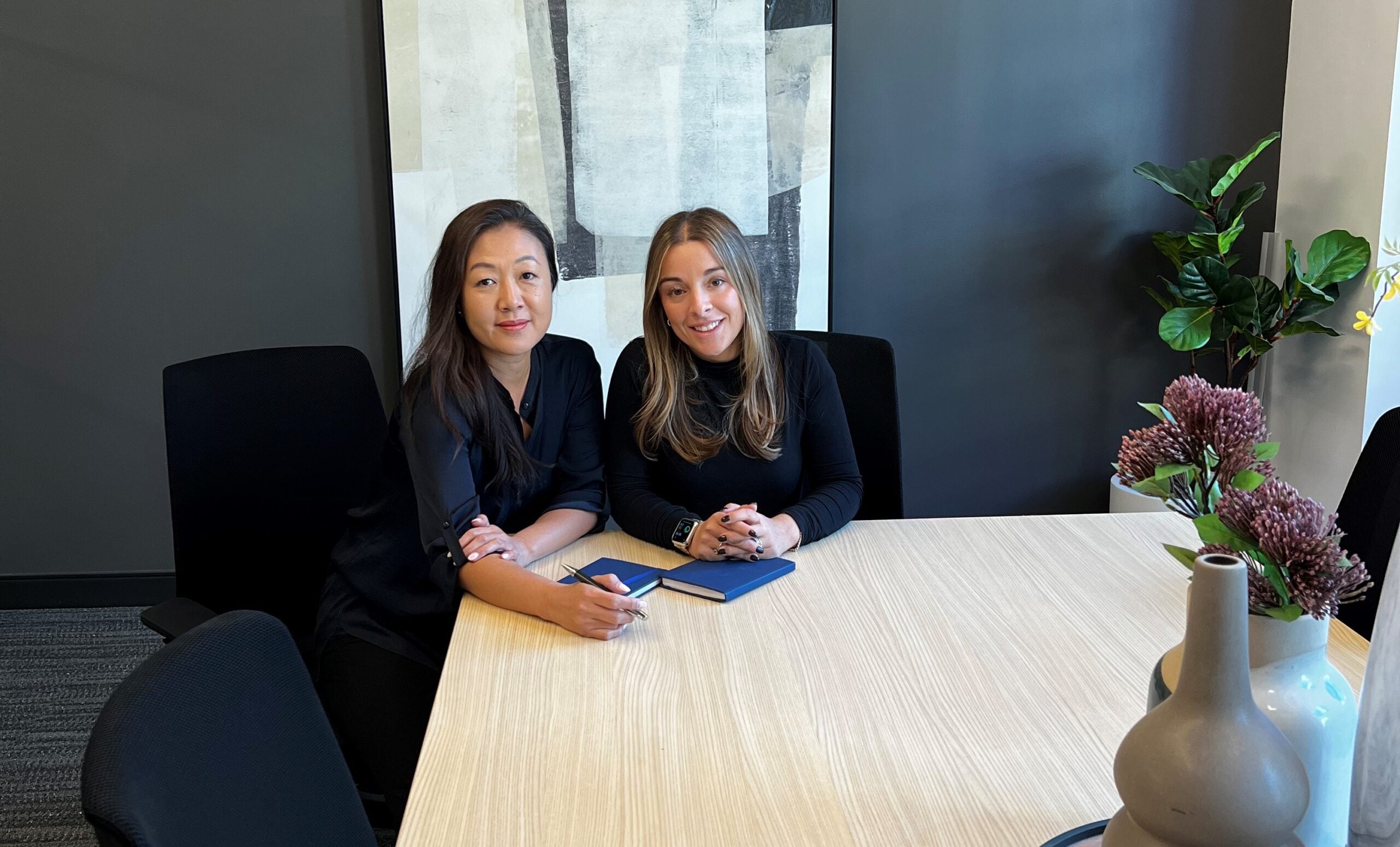 Find out what our experts – Yuri Choi, director of design & tenant services and Jenna Amateau, design associate – expect to see this year in office design trends. 
Hybrid Collaboration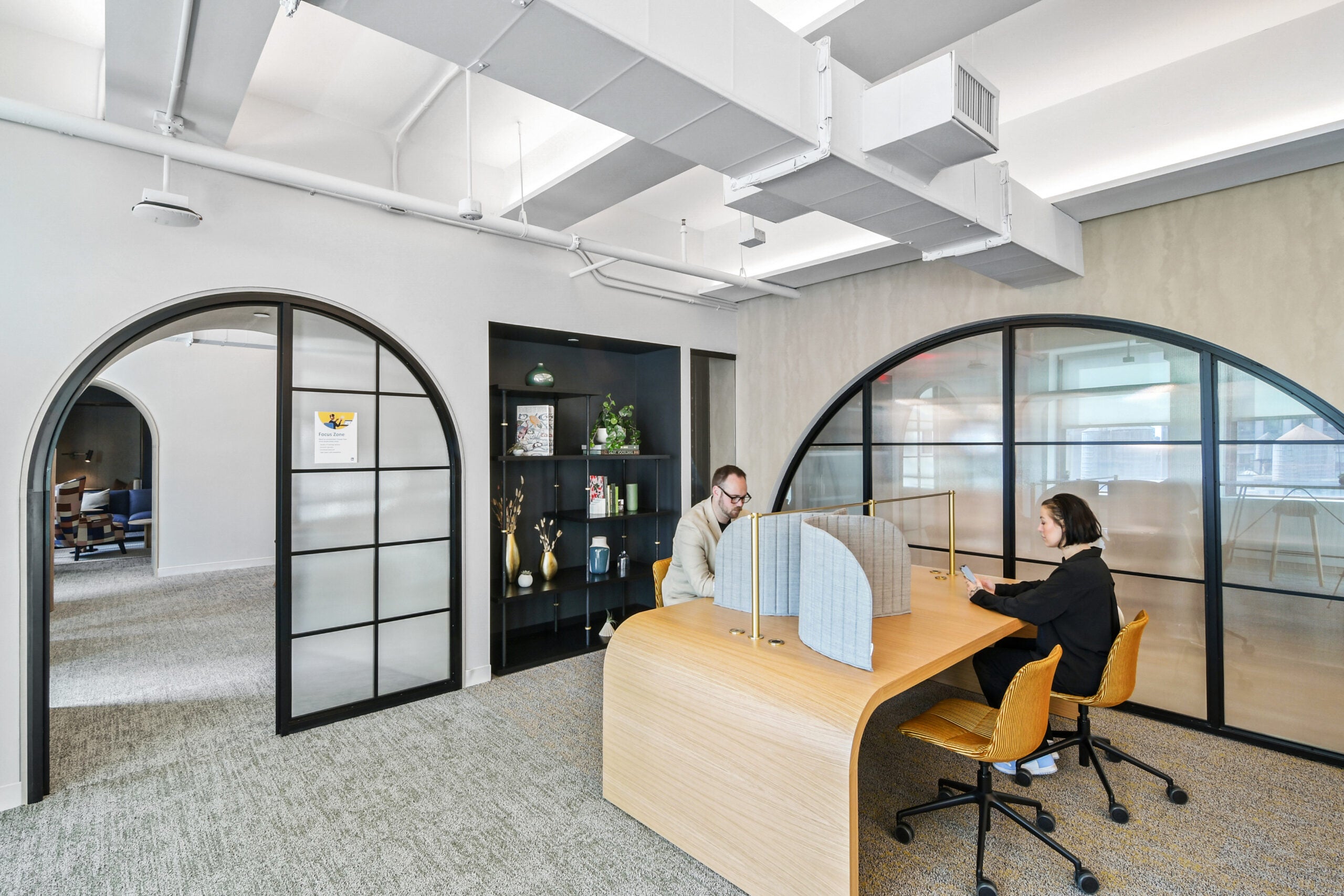 LinkedIn offices, the Empire State Building
As companies transition to the back-to-office and hybrid models, our experts expect they will seek spaces with reduced workstations, increased areas for in-person collaboration with hybrid capabilities, and small collaborative rooms instead of larger conference spaces. 
Increased Natural Light
Yuri and Jenna predict a shift from perimeter offices to interior offices to provide natural light and views for most colleagues. 
Office Hospitality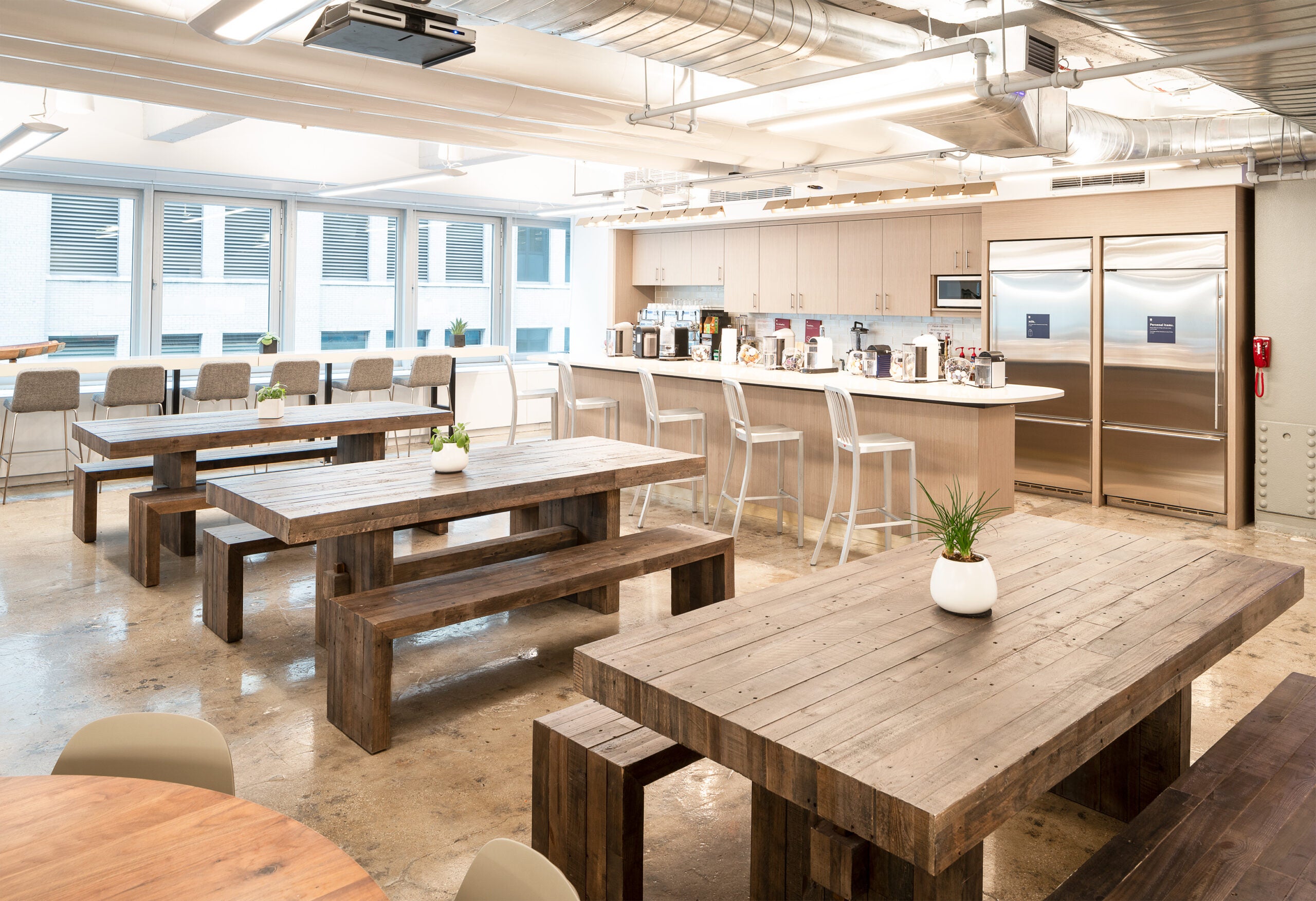 Employees enjoy office spaces that have a home-like, comfortable feel with amenities like complimentary coffee and drink options. 
Acoustic Treatments
As the hybrid work environment and the use of video calls become more prevalent, ESRT's design team says proper acoustic treatments in meeting rooms are essential. 
Outdoor Space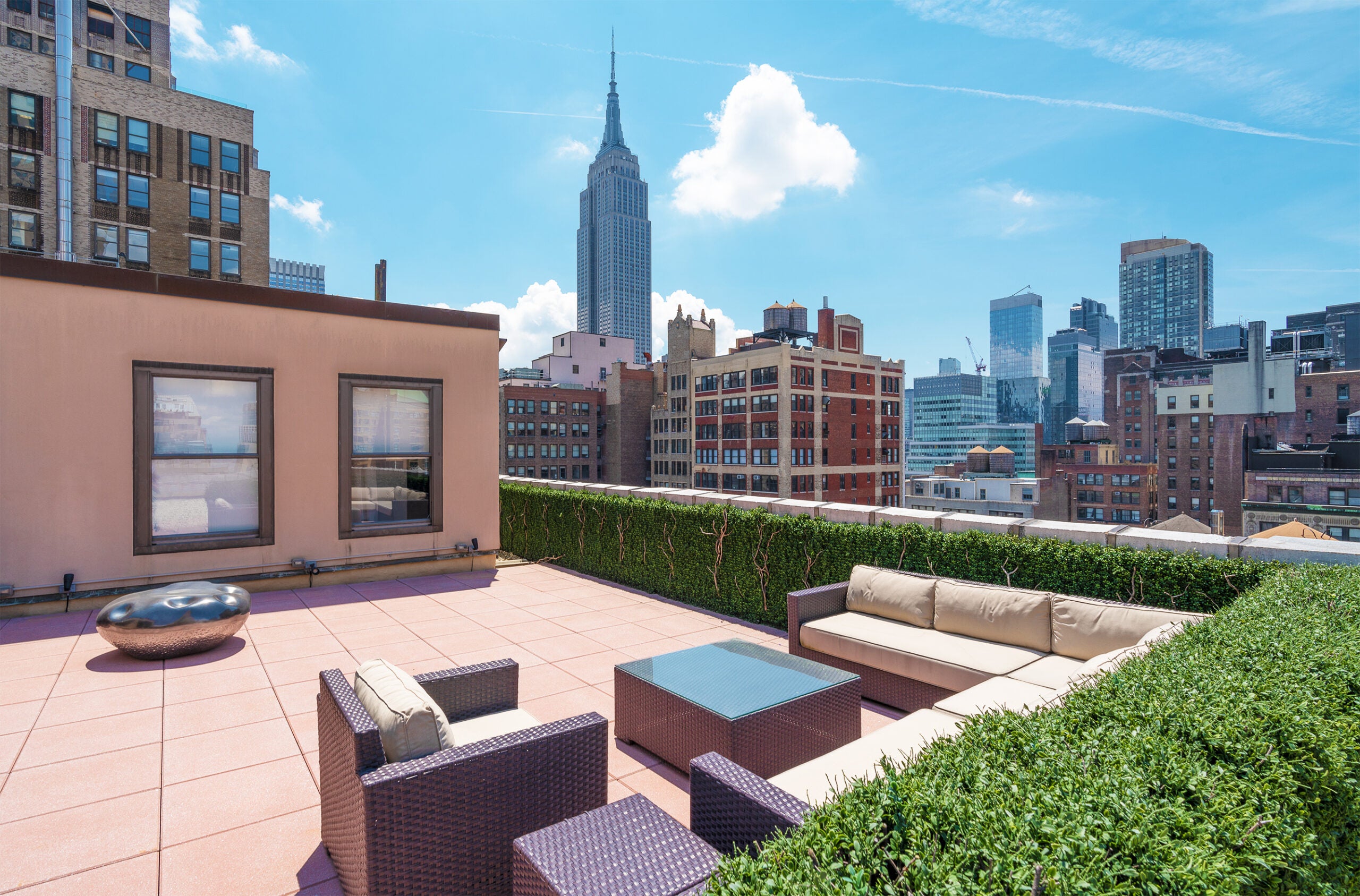 Outdoor terrace, 501 Seventh Ave.
The demand for outdoor space like terraces, courtyards, and rooftops with quiet working areas will continue through 2023, Yuri and Jenna predict. See some of our favorite commercial spaces with outdoor additions! 
Warm Finishes and Lighting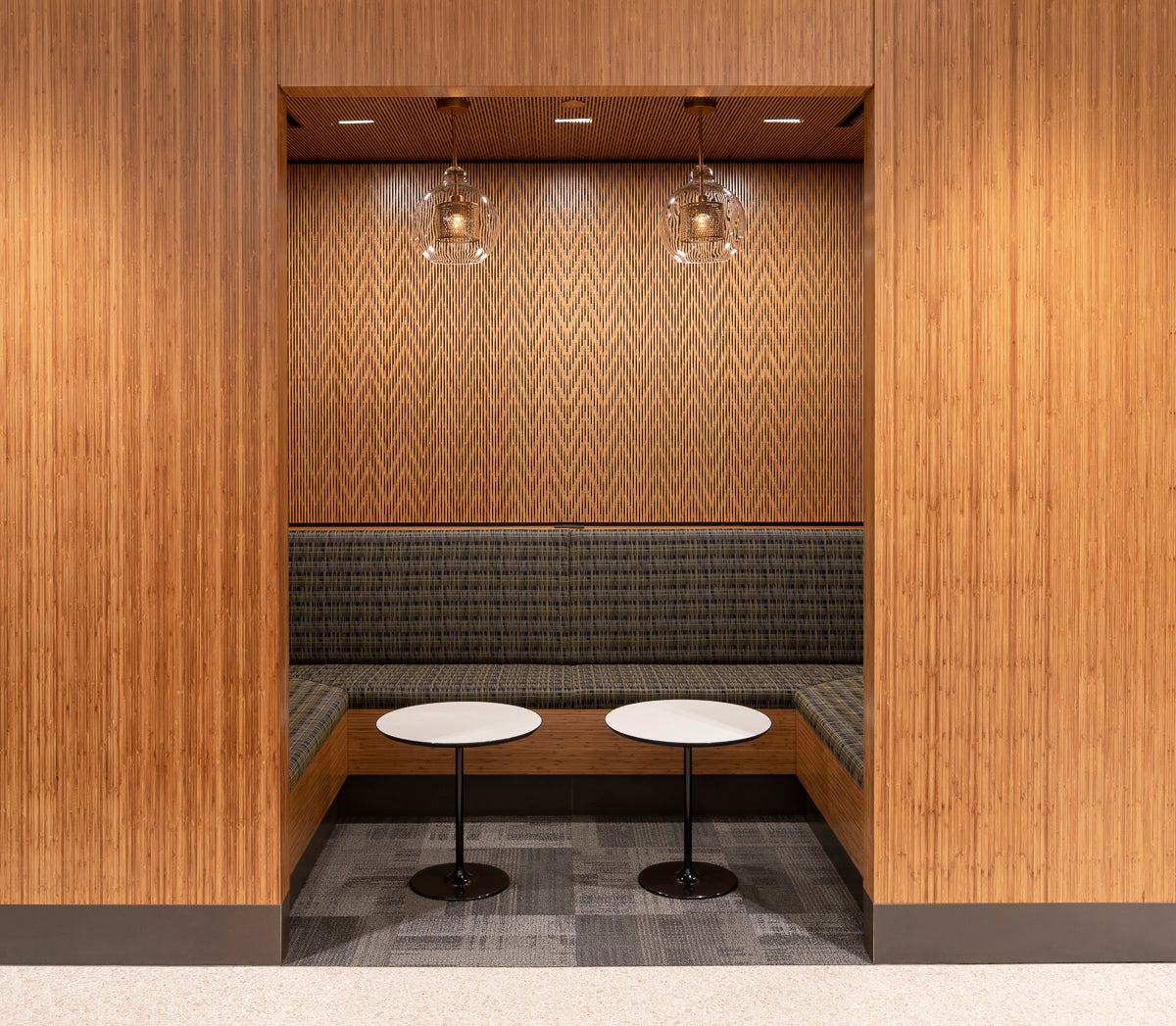 Tenant lounge, 1400 Broadway
Warm and neutral tones with fun accent colors bridge the gap between home and the office space, and warm, dim lighting in lounges keeps employees at ease.  
Green Design
Sustainability and healthy material specifications remain top of mind for tenants, and our design team believes there will be an increase in biophilic design throughout office spaces. 
Sustainable Partnership
ESRT continues to benefit from green lease specifications and easy integration of its industry leading ESG practices in tenant buildouts and office retrofits.  

Flight to Quality
Fully modernized, energy efficient buildings that focus on providing our tenants with top tier amenities and a healthy environment at a lower price than the competition