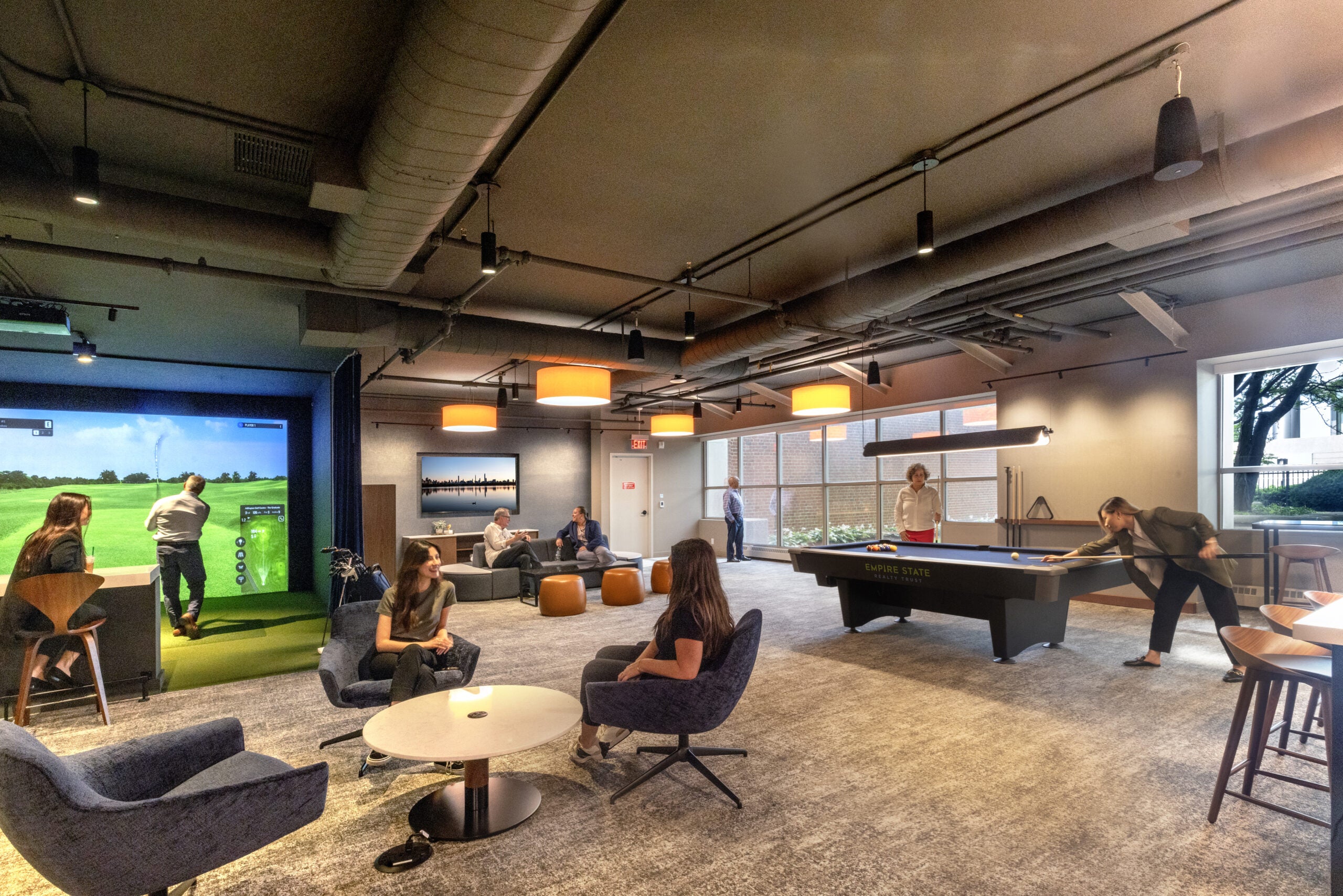 Leasing
Four ESRT Spaces for Tenant Collaboration | Empire State Realty Trust
When it comes to collaboration, there is no substitute for an in-person meeting. In fact, the Wall Street Journal reports that they're great for our social health. 
Empire State Realty Trust's portfolio offers some of the best opportunities for colleagues to work together. With a variety of reservable locations that range from private conference rooms to shared amenities, ESRT provides an ideal environment for tenants to collaborate in ways that will help them succeed. These shared spaces provide tenants with the flexibility and all the resources they need for successful in-person collaboration to take teamwork to the next level. 
1400 Broadway - Town Hall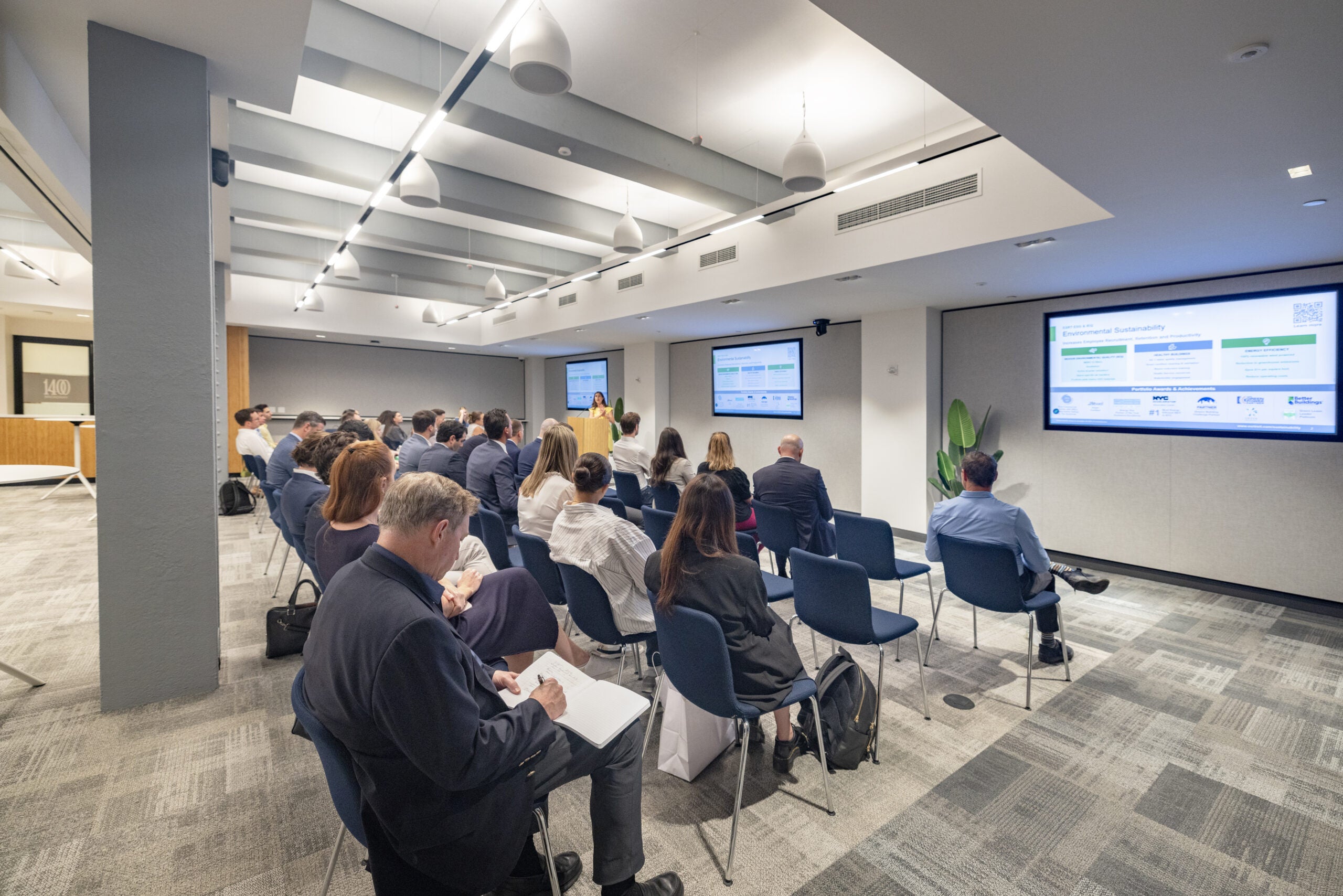 Company meetings and presentations just got easier. ESRT recently opened a brand new 170+ person town hall space that connects to its popular tenant lounge at 1400 Broadway. With a wet bar, three large flatscreen TVs, and Sonos and Microsoft systems, this new space is perfect for a company all-hands. The reservable town hall and lounge are available to all tenants within ESRT's Broadway Campus.
Metro Center - Gaming Lounge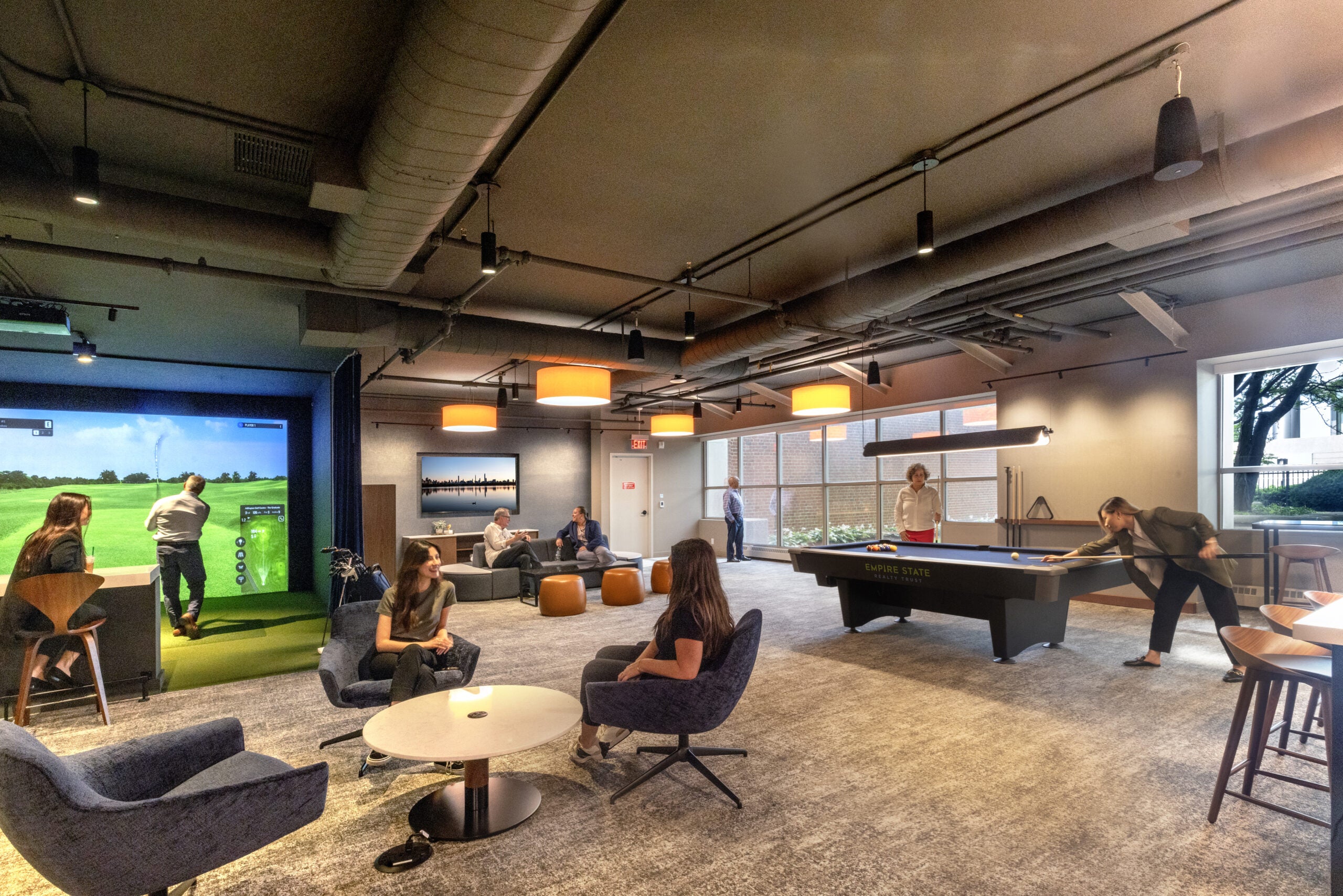 There is no better way to break the ice and build a solid team than through a bit of friendly competition. The gaming lounge at Metro Center offers plenty of activities for tenants to get out of the office and into the action with a golf simulator, pool table, Sonos speaker system, and large screen TV. 
ESB - 67th Floor Conference Center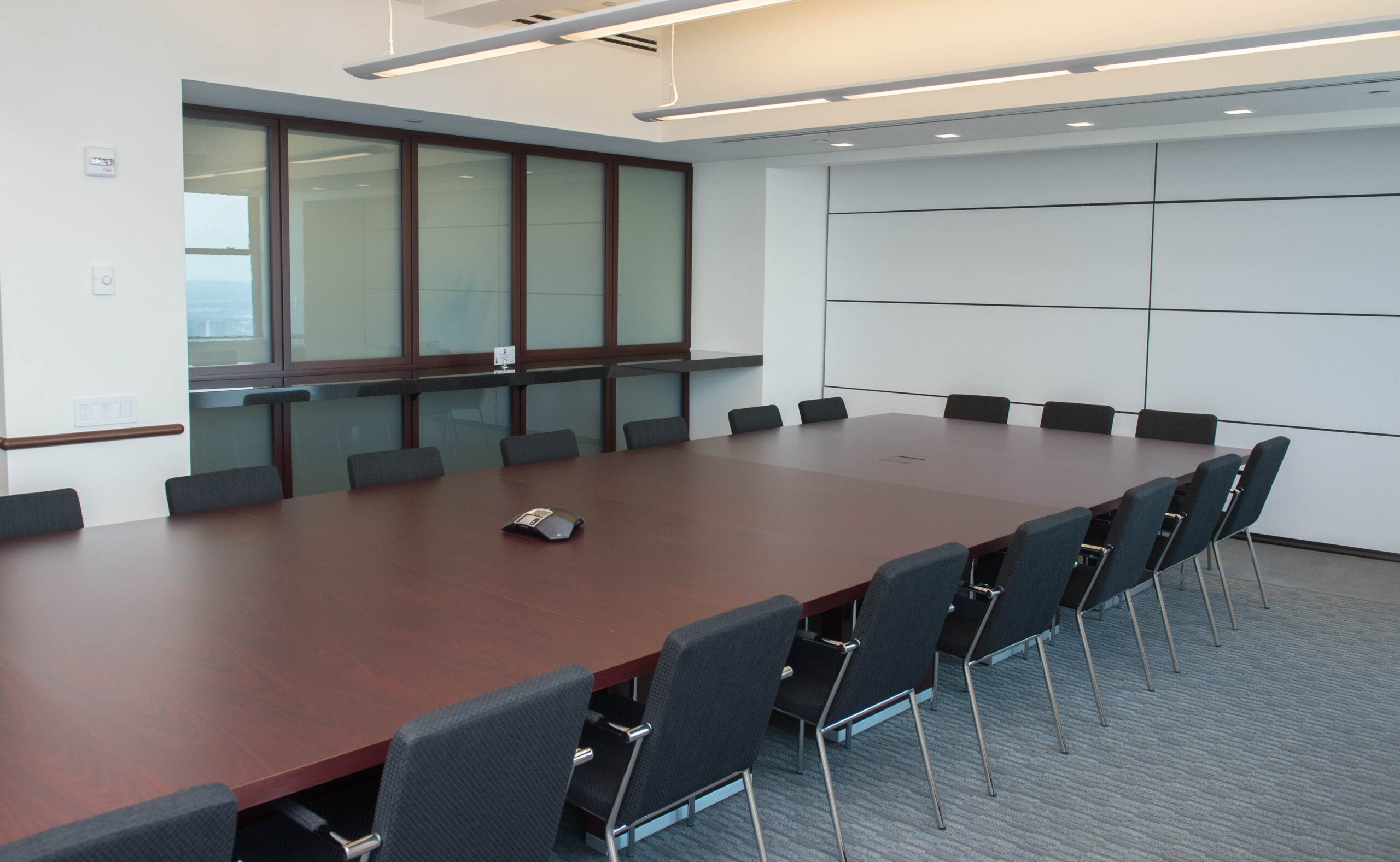 Your meeting, your way. The 67th floor conference room at the world-famous Empire State Building allows for several seating options to suit tenants' unique needs with stunning views of New York City. The reservable space is perfect for speaking engagements and training sessions for up to 74 people with displays that connect to main virtual meeting formats. The room's full pantry allows for catering opportunities provided by ESB's STATE Grill and Bar. 
OGCP - Conference Center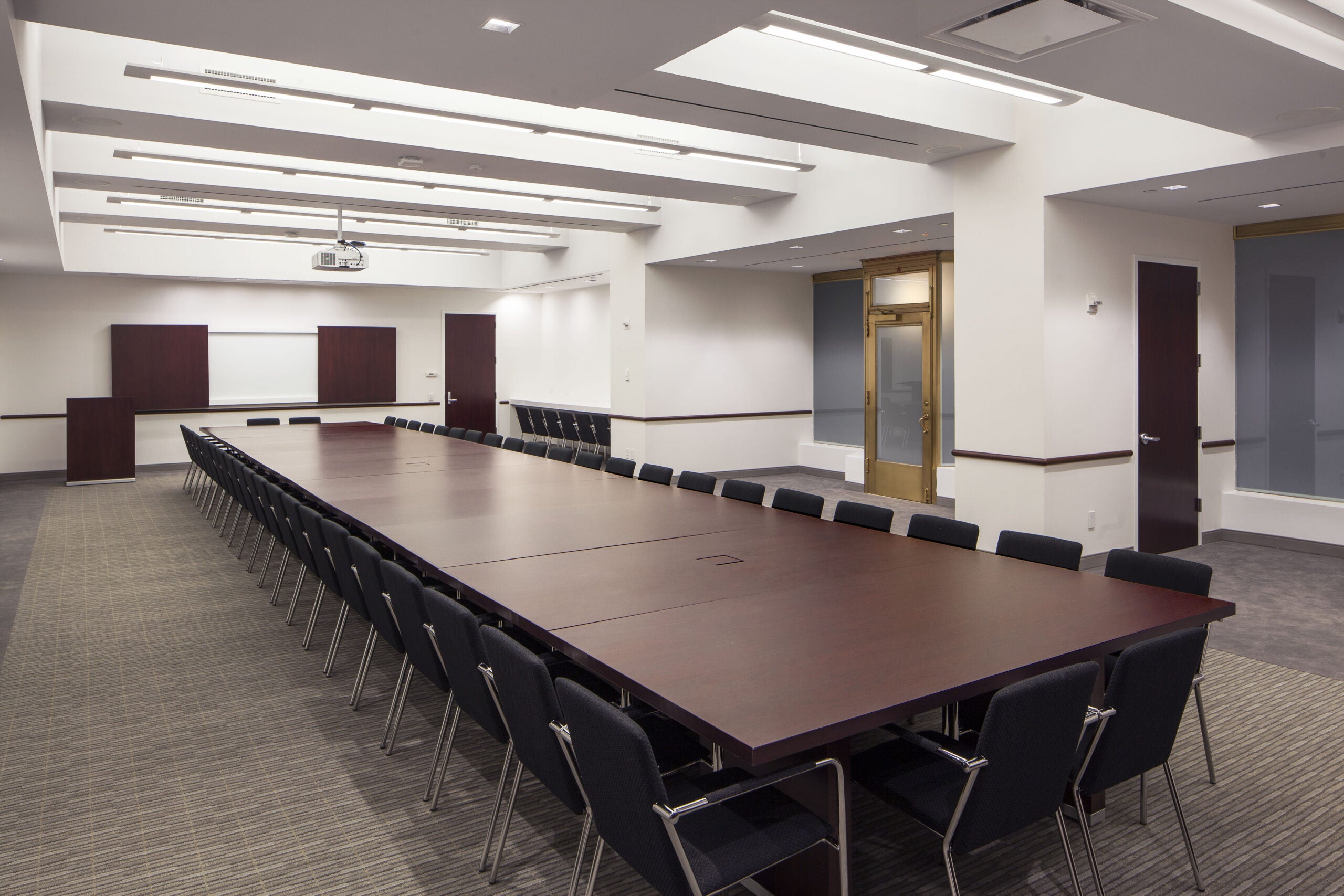 Spark creativity with a change of scenery. The conference center at One Grand Central Place offers a variety of seating options for up to 74 people. High-speed Wi-Fi and projector capabilities make this reservable space perfect for all-hands meetings and group presentations.
 
Learn more about ESRT's tenant services online! 
Find your perfect office space with ESRT!
Portfolio

Flight to Quality
Fully modernized, energy efficient buildings that focus on providing our tenants with top tier amenities and a healthy environment at a lower price than the competition