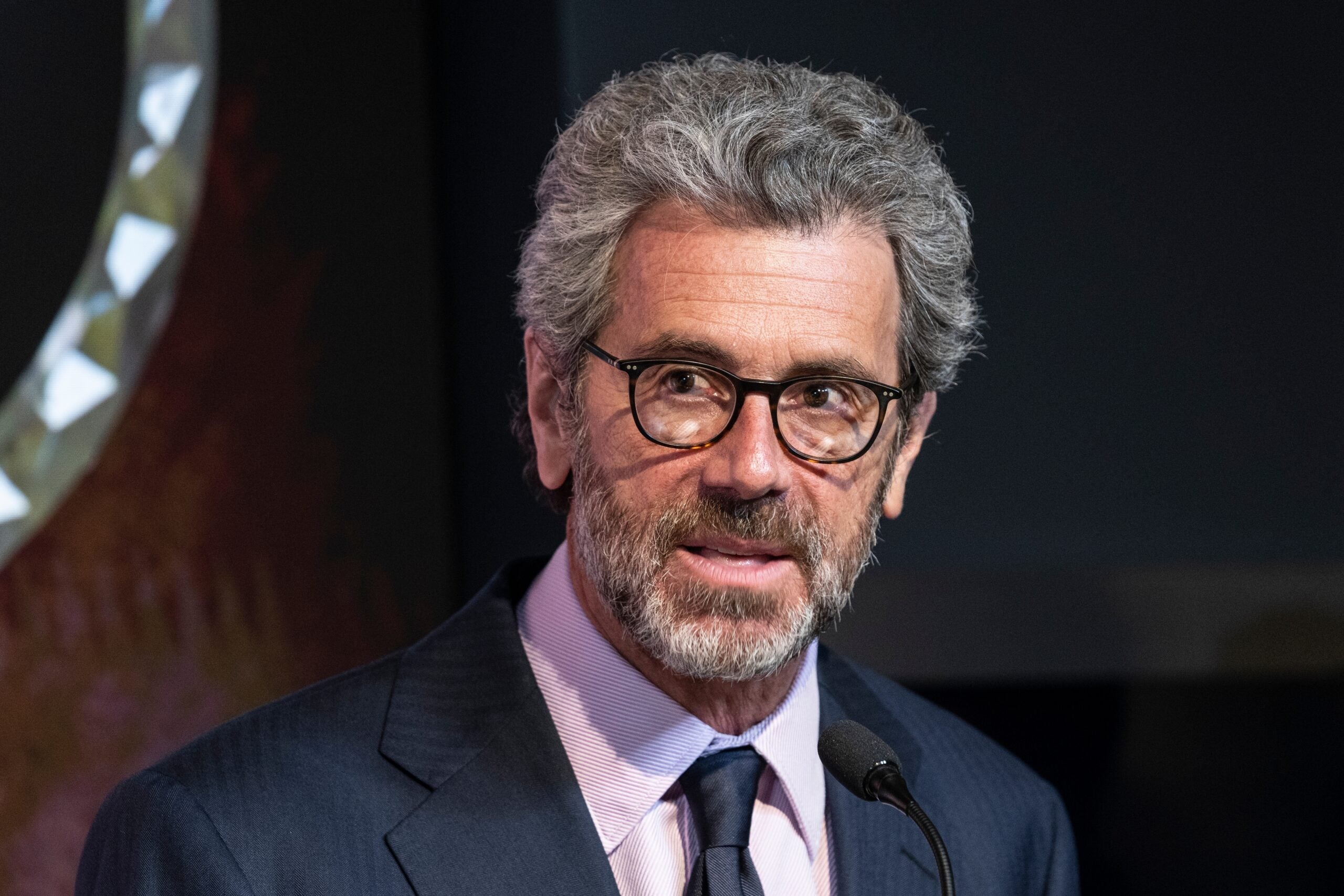 Thought Leadership
A Roadmap for the Future: ESRT's Tony Malkin Joins the AFIRE Podcast
"Companies want to be in buildings which serve as talent attraction and retention tools."
ESRT's Chairman, President, and CEO Tony Malkin joined AFIRE CEO Gunnar Branson for the AFIRE Podcast in July. Tony discussed the roadmap for the future of sustainability and the workplace, the current real estate market environment, and the Empire State Building as a unit of measurement.  
See highlights from the conversation below! 
On embodied carbon:
"Buildings hold a tremendous storage of carbon [all over] the world. There is embodied carbon in the concrete, steel, glass, cast iron, PVC, copper, masonry… you name it. We have to address the existing physical equipment of existing built structures, because 90 plus percent in the developed world of buildings which will be here over the next 10 years are already here." 
On ESRT's niche in the market:
"Empire State Realty Trust has an opportunity thanks to our knowledge of how to renovate, refit, modernize, and amenitize; [our expertise in] energy efficiency, indoor environmental quality, and sustainability; [our ability] to take [well-located] buildings and buy them, upgrade them, and lease them because we know they lease well. They lease with the same speed and velocity as triple-A assets." 
On tenant loyalty:
"We've signed over two and a half million square feet of new leases with existing tenants who expand in our portfolio. We only have a 10 million square foot portfolio. Since we went public in 2013, 26% of that portfolio has been leased to existing tenants who expand within us." 
On New York City's resiliency:
"The number one destination for young adults out of college is New York City, and it's not because they want to show up and live in an apartment and work from home. They want to go [to the office] and learn how to do business. I have a strong feeling about how successful and positive this return to office is already and will be in the future." 
Listen to the full podcast online. 
Responses have been edited for clarity. 
Learn more about ESRT!
About

Flight to Quality
Fully modernized, energy efficient buildings that focus on providing our tenants with top tier amenities and a healthy environment at a lower price than the competition