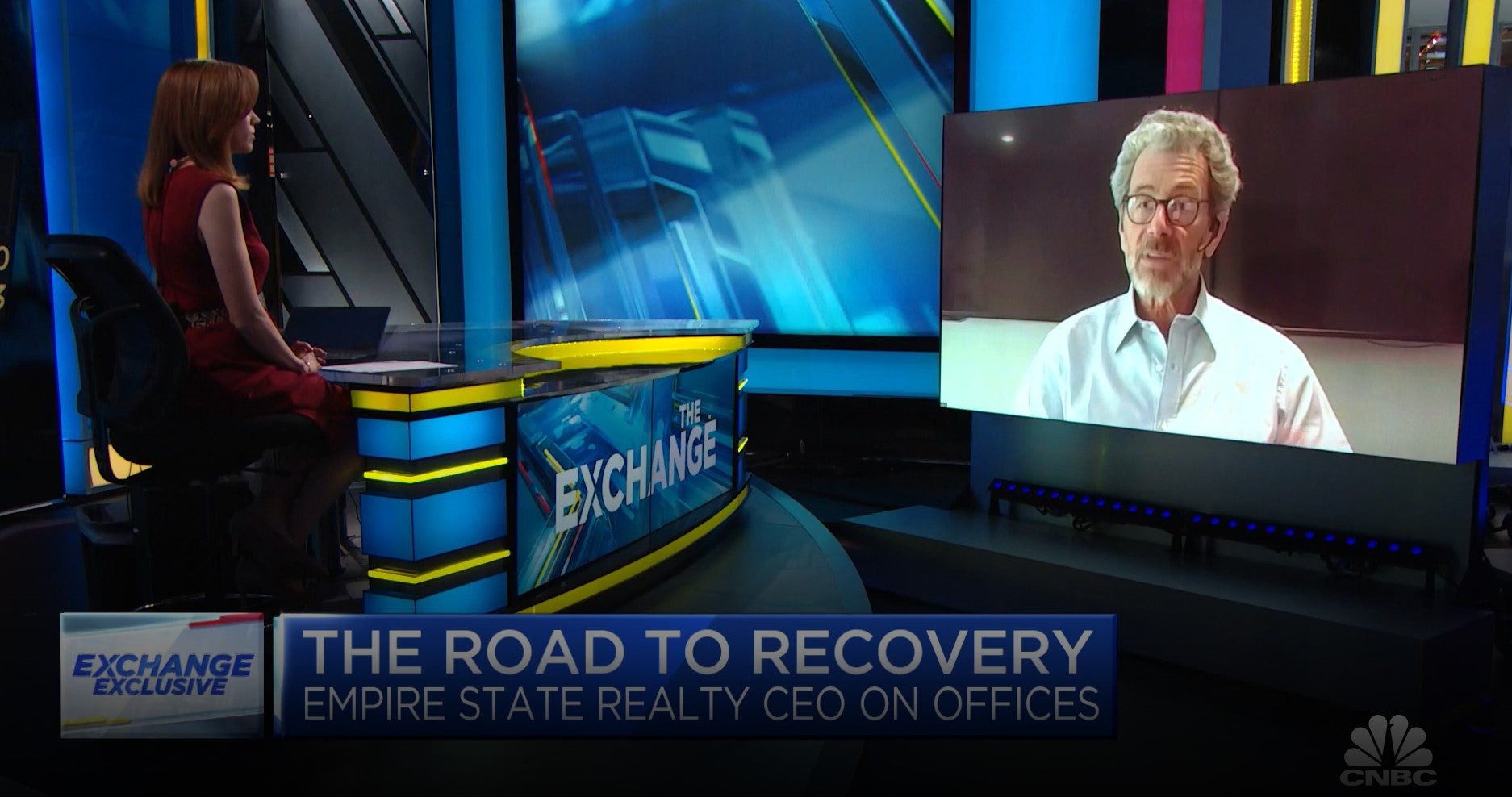 Thought Leadership
WATCH: ESRT's Tony Malkin Talks with CNBC's Kelly Evans on "The Exchange"
Empire State Realty Trust's Chairman, President, and CEO Tony Malkin joined "The Exchange" anchor Kelly Evans to talk about ESRT's strong second quarter performance, how ESRT serves in the flight to quality, and the strength of Manhattan's office market. 
The company recently reported its second quarter earnings, which can be found on its website. 
Learn more about ESRT's leadership team!
Team

Flight to Quality
Fully modernized, energy efficient buildings that focus on providing our tenants with top tier amenities and a healthy environment at a lower price than the competition