About
Located at Herald Square and Greeley Square between 6th and 7th Avenues, 111 West 33rd Street contains 26 floors and 641,034 rentable square feet of modern office space for tenants, large and small. Office tenants include Macy's, Nespresso, the Michael J. Fox Foundation, ClearView, and Empire State Realty Trust's corporate headquarters.
Recently completed upgrades in the building consist of a completely refurbished stone and marble lobby, new elevators and new entryways on both 33rd and 34th Streets designed by STUDIOS Architecture. Additional upgrades include a sleek, modern and energy-efficient glass curtain wall, full- service visitor desk with concierge services, new restrooms and air-conditioned public corridors. Building-wide upgraded systems include state-of-the-art life safety, electrical, security, plumbing and HVAC with a direct digital control Building Management System (BMS), and other energy efficiency upgrades. ESRT is the first portfolio in the Americas to be WELL Certified by the International WELL Building Institute. Additionally, ESRT is a Fitwel Champion, is 100% fully powered by renewable wind energy, earned the 2021 ENERGY STAR Partner of the Year Award, and has received Five Stars, an A rating, and a score of 94 from GRESB. As a leader in sustainability, energy efficiency, and Indoor Environmental Quality, ESRT can help your client meet its CSR and ESG goals (76% of our eligible portfolio is ENERGY STAR certified). ESRT supports these efforts with its own corporate ESG leadership and is publicly traded on the NYSE with a best-in-class balance sheet.
In-building retailers include: Foot Locker, Sephora, Target, and Tissot.
The building offers versatility and unparalleled convenience for its tenants. The neighborhood provides every amenity including office services, shopping, dining, lodging and the best views of the Macy's Thanksgiving Day Parade! Located in the middle of the Herald Square transportation hub, 111 West 33rd Street is a 3-minute walk to Penn Station, the PATH; 10 minutes to the Port Authority Bus Terminal; steps from 16 subway lines and 15 minutes to Grand Central Terminal.
Leasing Agents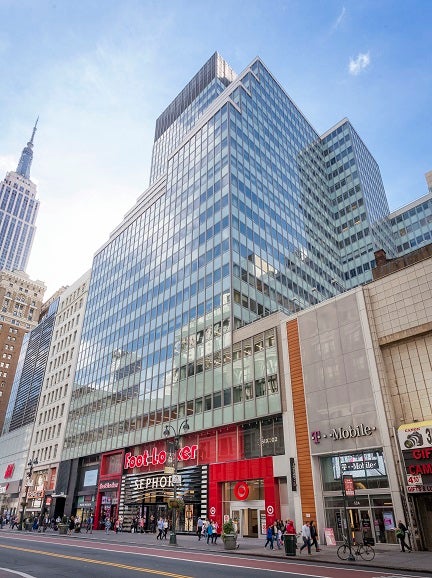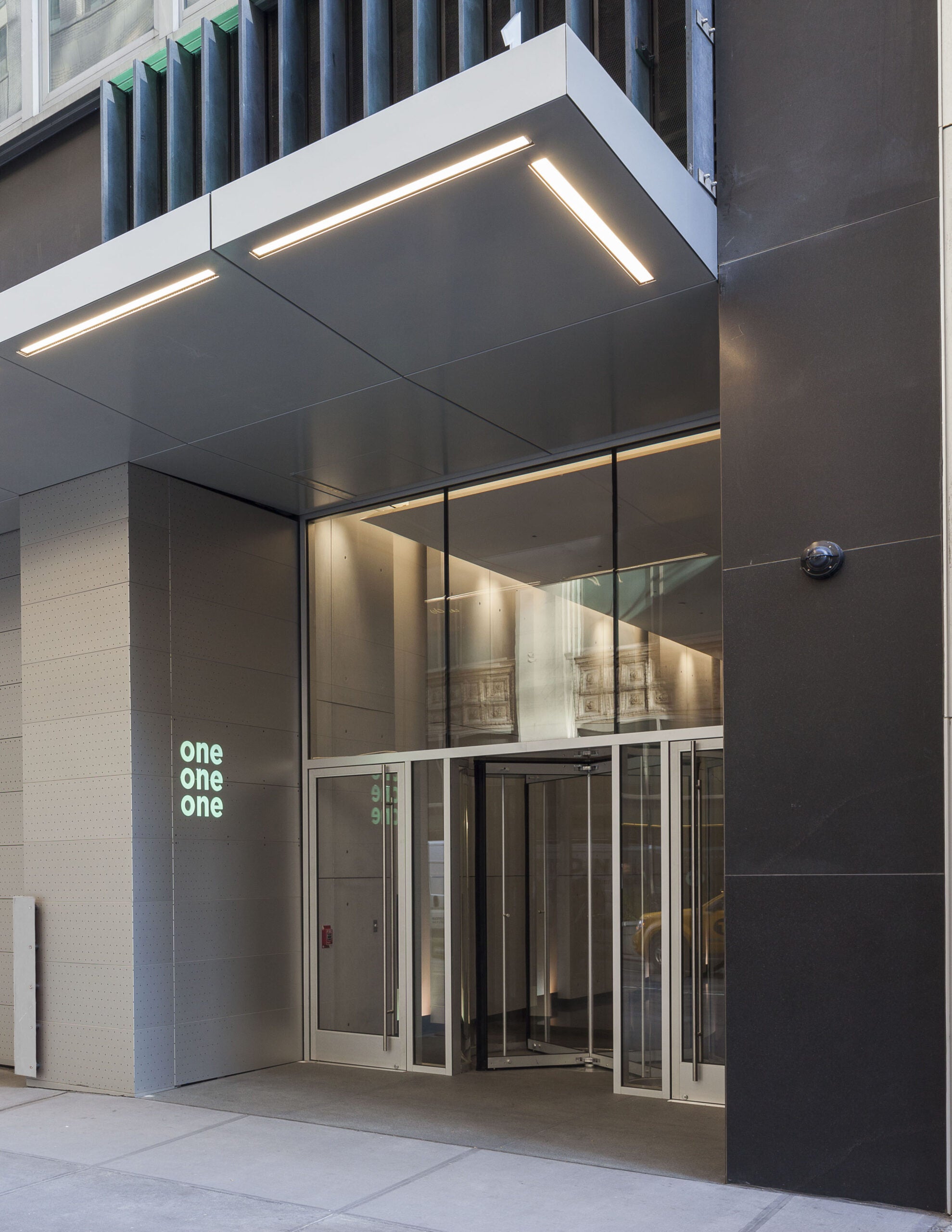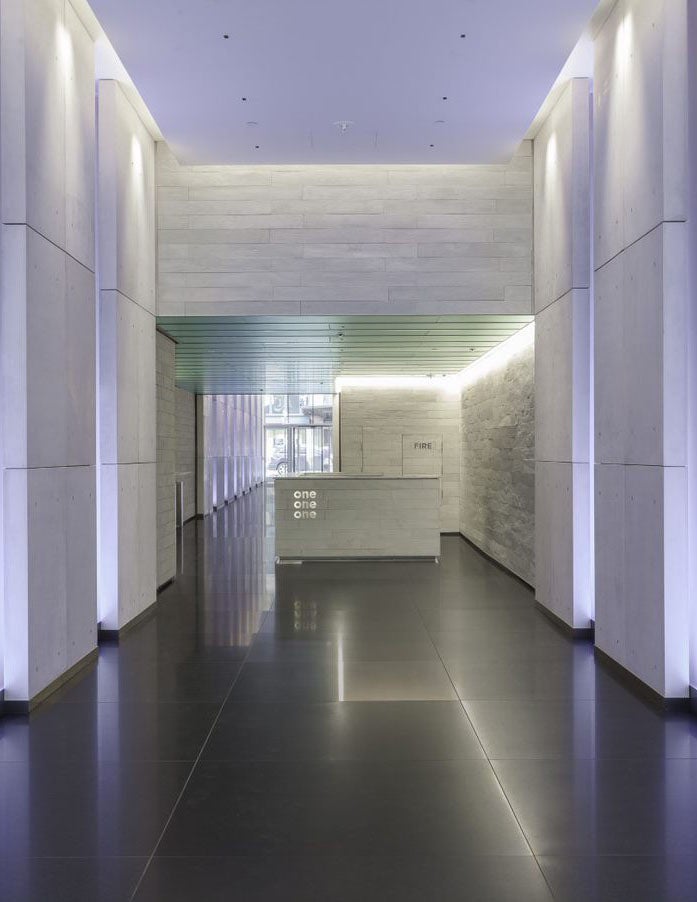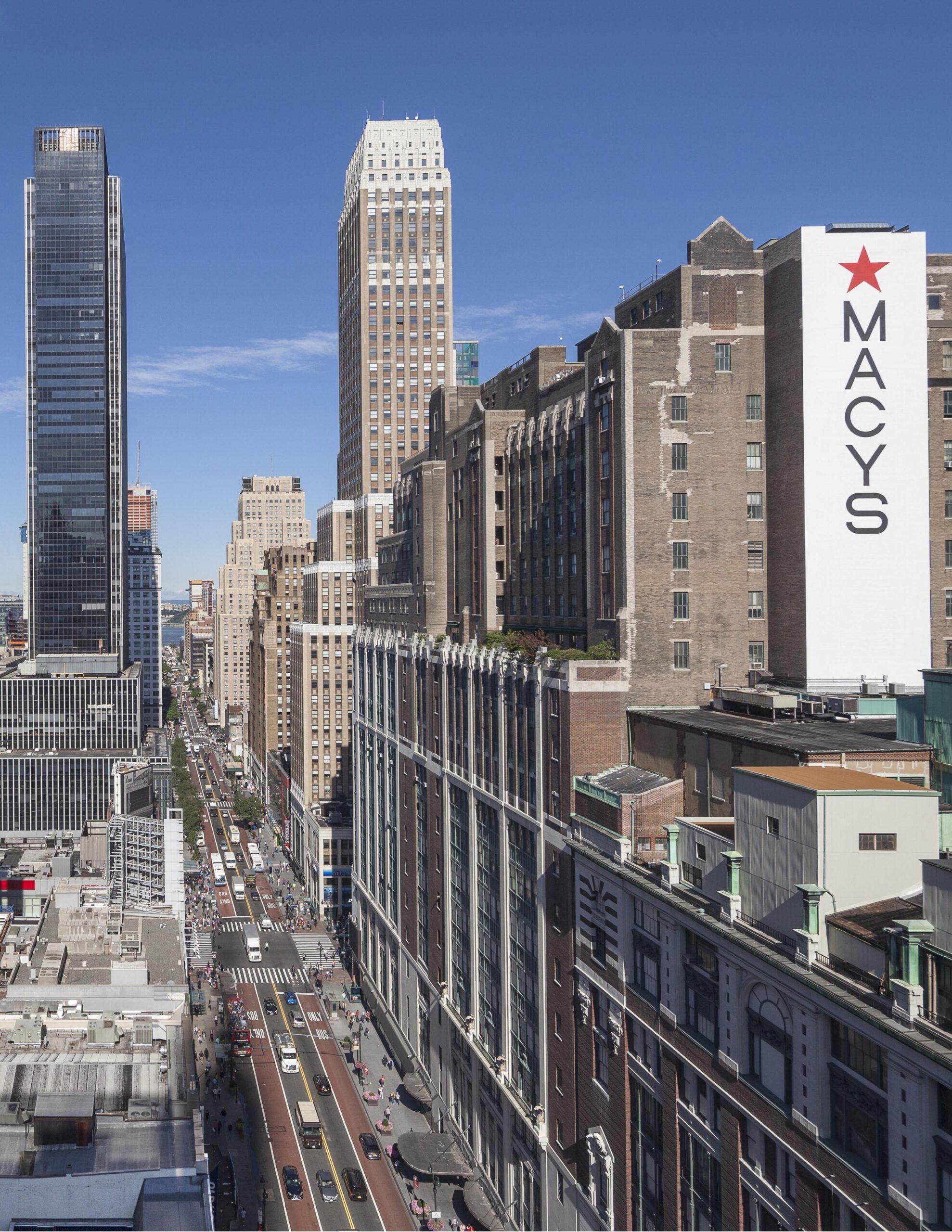 Leasing Agents
111 West 33rd Street New York, NY 10120
We make modernized buildings, IEQ and energy efficiency accessible to the thousands of tenants with Flight to Quality
Availabilities
PROPERTY
FL
SUITE
SQ. FT
FLOOR PLAN
OCCUPANCY
Amenities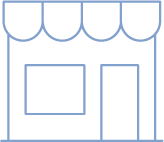 Retail Shops
This building features retail spaces and is centrally located in a prime neighborhood accessible to shopping, hotels, and other amenities.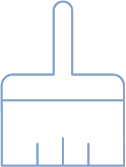 Cleaning & Maintenance

Cleaning is included in our standard lease agreement and all buildings have an in-house maintenance team. All lobby and public areas are kept to the highest standards of cleanliness.

Notice: Trying to access array offset on value of type null in /code/wp-content/themes/esrt_2020/single-properties.php on line 505
Facts
directions
33rd Street between Avenue of the Americas and Seventh Avenue
ownership
Empire State Realty Trust, Inc.
architect
Brugnoni and Boehler
rentable sq ft
732,314 rentable
floor plate size
10,500 - 44,700 rentable square feet
floor load
75 lbs. per square foot
ceiling height
11' slab-to-slab; 9'8" slab-to-beam
elevators
12 passenger, 2 freight
operating hours
8:00 A.M. to 6:00 P.M. Monday - Friday, building access 24/7
electric
Submetered electric in all new spaces over 2,500 square feet
hvac
Perimeter induction units and central air conditioning and heating; air-conditioned common corridors; dedicated supplemental condenser water
access
24/7 security, card access controlled, web-based visitor processing system; visitor reception desk in the building
parking
Numerous parking garages located in the immediate vicinity
loading facilities
Loading dock and freight entrance on 33rd Street
transportation
Steps to Penn Station, Port Authority, Grand Central Terminal, PATH and 16 subway lines: A, C, E, 1, 2, 3, 7, B, D, F, M, N, R, Q, S, W
telecommunications
Wired Certified Platinum. Distributed Antenna System (DAS) ensures building-wide cellular service. Redundant type 1 providers include: Cogent Communications, Crown Castle Fiber, Pilot Fiber, Spectrum Business, Spectrum Enterprise, Towerstream, Verizon Enterprise, and Verizon FIOS.
property manager
Notice: Array to string conversion in /code/wp-content/themes/esrt_2020/single-properties.php on line 559 Array
Show More
Recent Property News
The Wall Street Journal: ESRT CEO's Letter to the Editor
December 22, 2021
Read More

Flight to Quality
Fully modernized, energy efficient buildings that focus on providing our tenants with top tier amenities and a healthy environment at a lower price than the competition