About
10 Union Square East is a 58,007-rentable-square-foot, prime retail condominium unit located in the heart of Union Square, a 24/7 office, residential, destination retail and entertainment neighborhood in New York City.
Encompassing the entire block between 14th and 15th Streets on the east side of Union Square, the property is leased to prominent national credit tenants such as Au Bon Pain, Best Buy, Chipotle, Federal Express, Food Emporium, GNC, Starbucks, Subway and UPS. The property provides direct access to one of the three busiest subway stations in New York City—serving 8 subway lines and over 100,000 riders daily—and several uptown and cross town bus lines, and is two blocks from the PATH.
The Retail Condominium unit is part of a successful mixed-use development known as Zeckendorf Towers, completed in 1988, which includes 670 residential condominium units (100% sold), a 362,000 square feet office condominium unit (100% occupied), a 350-seat not-for-profit theater condominium unit, and a 198-space parking garage condominium unit.
Neighboring tenants include NYU academic buildings and dormitories, one of Manhattan's largest multiplex theatres—a 3,500-seat, 14-screen United Artists complex, a W Hotel, and retailers including American Eagle, Capital One Bank, Children's Place, Chipotle, DSW, Filene's Basement, Forever 21, Jamba Juice, Lucky Brand Jeans, lululemon, Petco, Sephora, Staples, The Sports Authority, Subway, Trader Joe's, Virgin Mobile, Vitamin Shoppe, Walgreens and Whole Foods.
Leasing Agents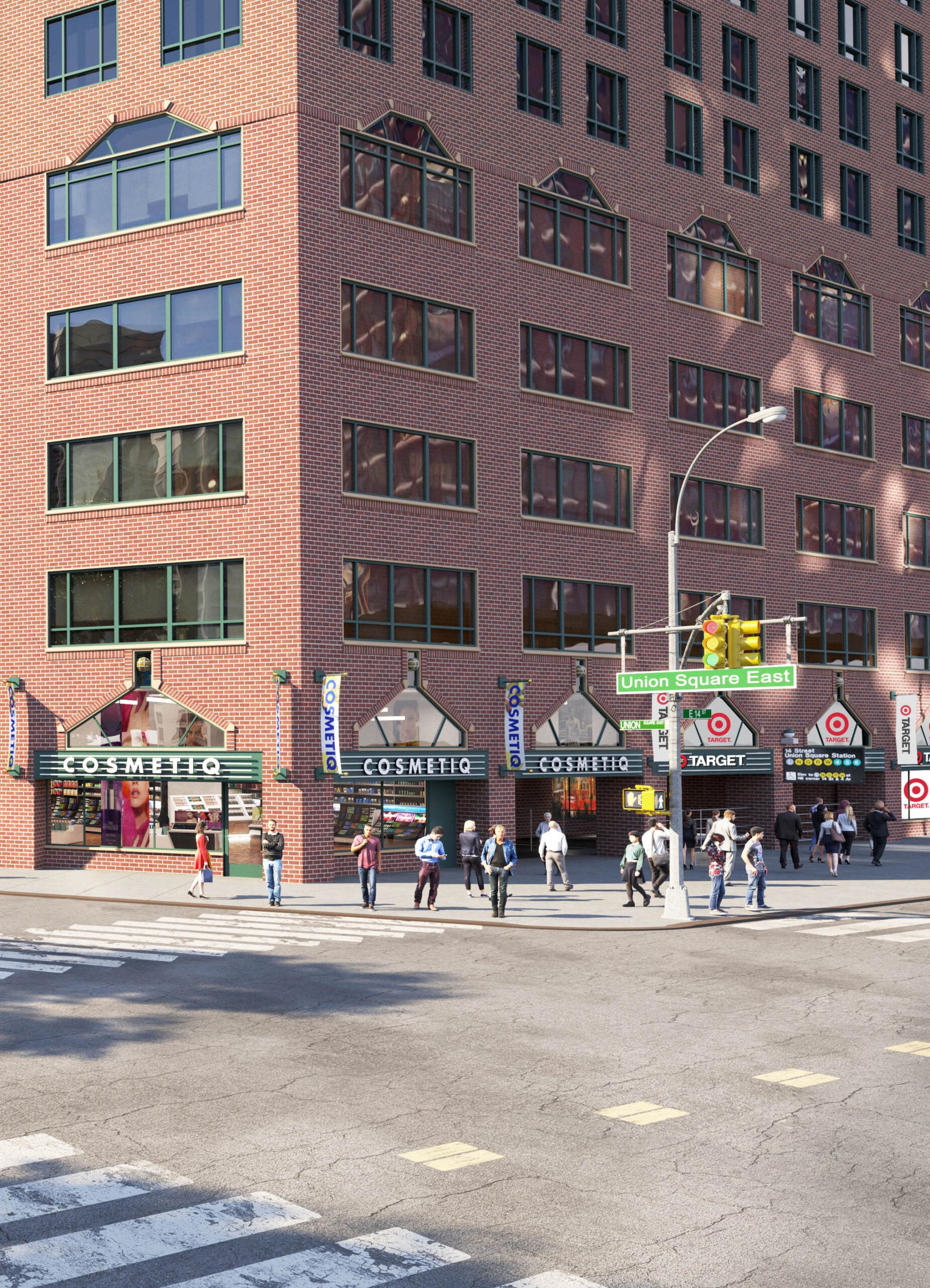 Leasing Agents
10 Union Square East New York, NY 10003
We make modernized buildings, IEQ and energy efficiency accessible to the thousands of tenants with Flight to Quality
Availabilities
PROPERTY
FL
SUITE
SQ. FT
FLOOR PLAN
OCCUPANCY
10 Union Square East
01
103
596
01-01-2023
FL: 01
SUITE: 103
SQ. FT: 596
Located at the high traffic 14th Street corridor in Union Square. 18' ceilin height with 12' frontage.
Leasing Agents
10 Union Square East New York, NY 10003
10 Union Square East
01
109
4,705
09-01-2022
FL: 01
SUITE: 109
SQ. FT: 4,705
38' of Frontage on Union Square East, 34' of Frontage on 15th Street.
Leasing Agents
10 Union Square East New York, NY 10003
Recent Property News
EMPIRE STATE REALTY TRUST SIGNS THREE NEW RETAIL TENANTS AT TWO NYC PROPERTIES
February 1, 2022
Read More

Flight to Quality
Fully modernized, energy efficient buildings that focus on providing our tenants with top tier amenities and a healthy environment at a lower price than the competition