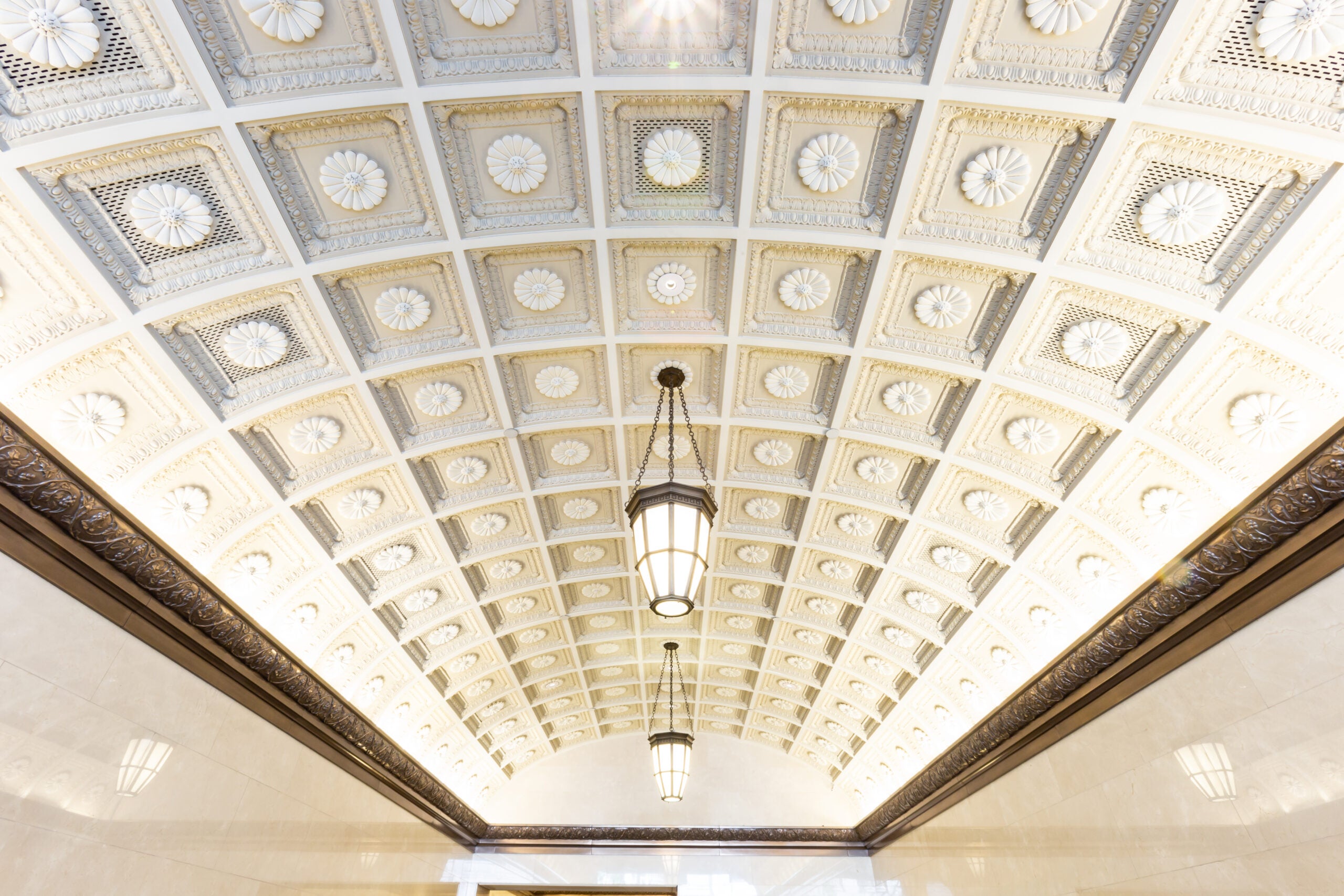 Just For Fun
Hidden Gems at ESRT Buildings
Have you ever walked into a building and noticed a small but intriguing detail that made you pause and take a closer look? From architectural design to hidden viewpoints, ESRT buildings are full of hidden gems that often go unnoticed.  
We asked the team at ESRT to share their favorite "Easter eggs" throughout the portfolio. 
The Secret Garden
Ryan Kass, SVP, director of leasing shared a nostalgic bit about a tenant space.  
"The 32nd floor terrace at One Grand Central Place – they grow tomatoes. It was the first transaction that I worked on."  
Just Look Up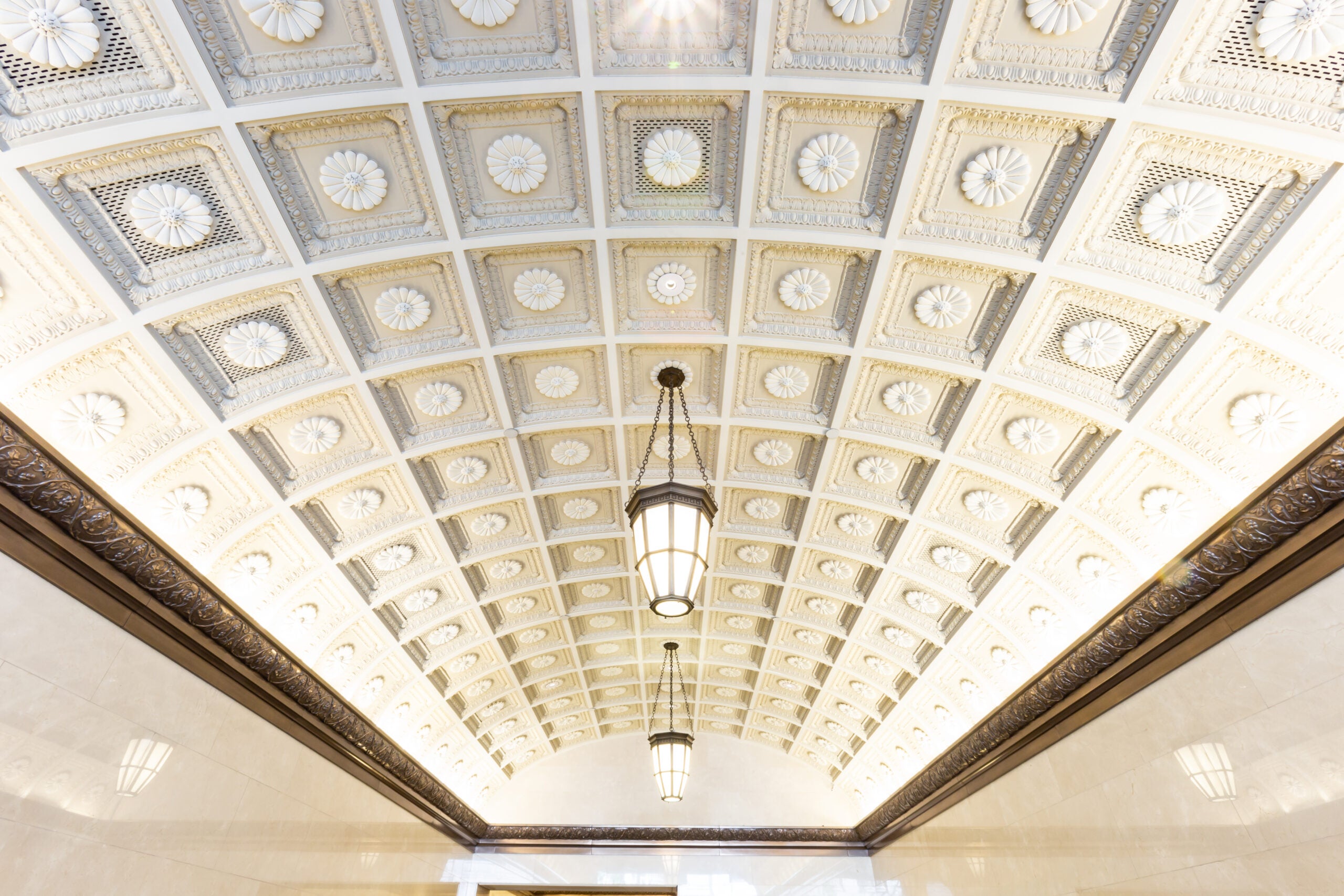 Subtle details catch Leasing VP Shanae Ursini's eye. 
"At 1359 Broadway, I love the ornate lobby [ceiling]. It's a delicate design; It has just enough detail. It's something that's easily missed because you're not really looking at the ceiling when you go into a lobby." 
Fashion Avenue
Robert Pender, property manager at 111 W. 33rd Street and 501 Seventh Avenue, reflected on celebrity run-ins and the unique vantage point of the Macy's Thanksgiving Day Parade. 
"501 Seventh Avenue is full of fashion tenants. Our largest tenant [at 501], PVH, occupies 75% of the building. We also have Carolina Herrera who always has dress fittings, so we get to see a lot of famous people and famous models walking through the halls of 501."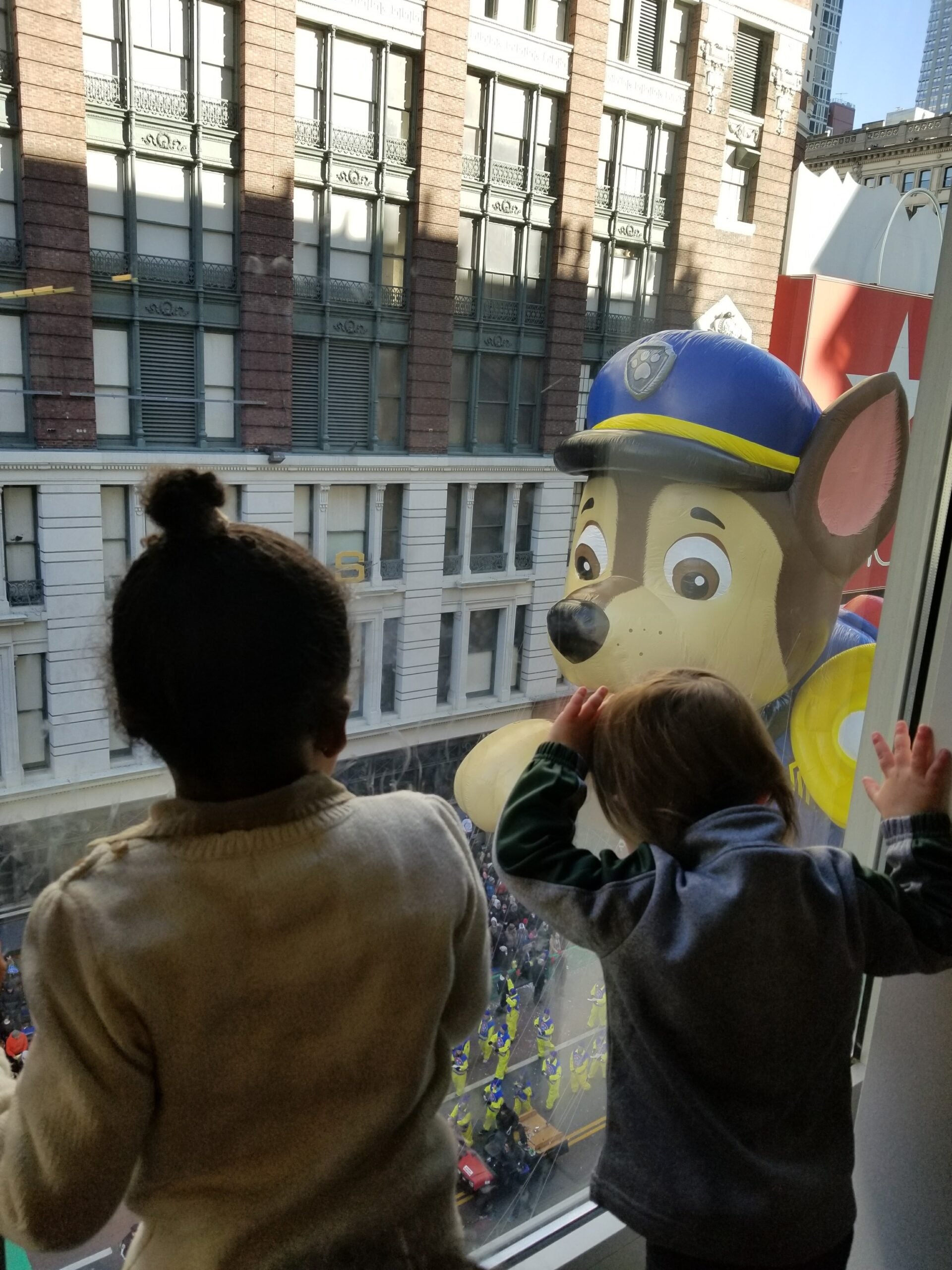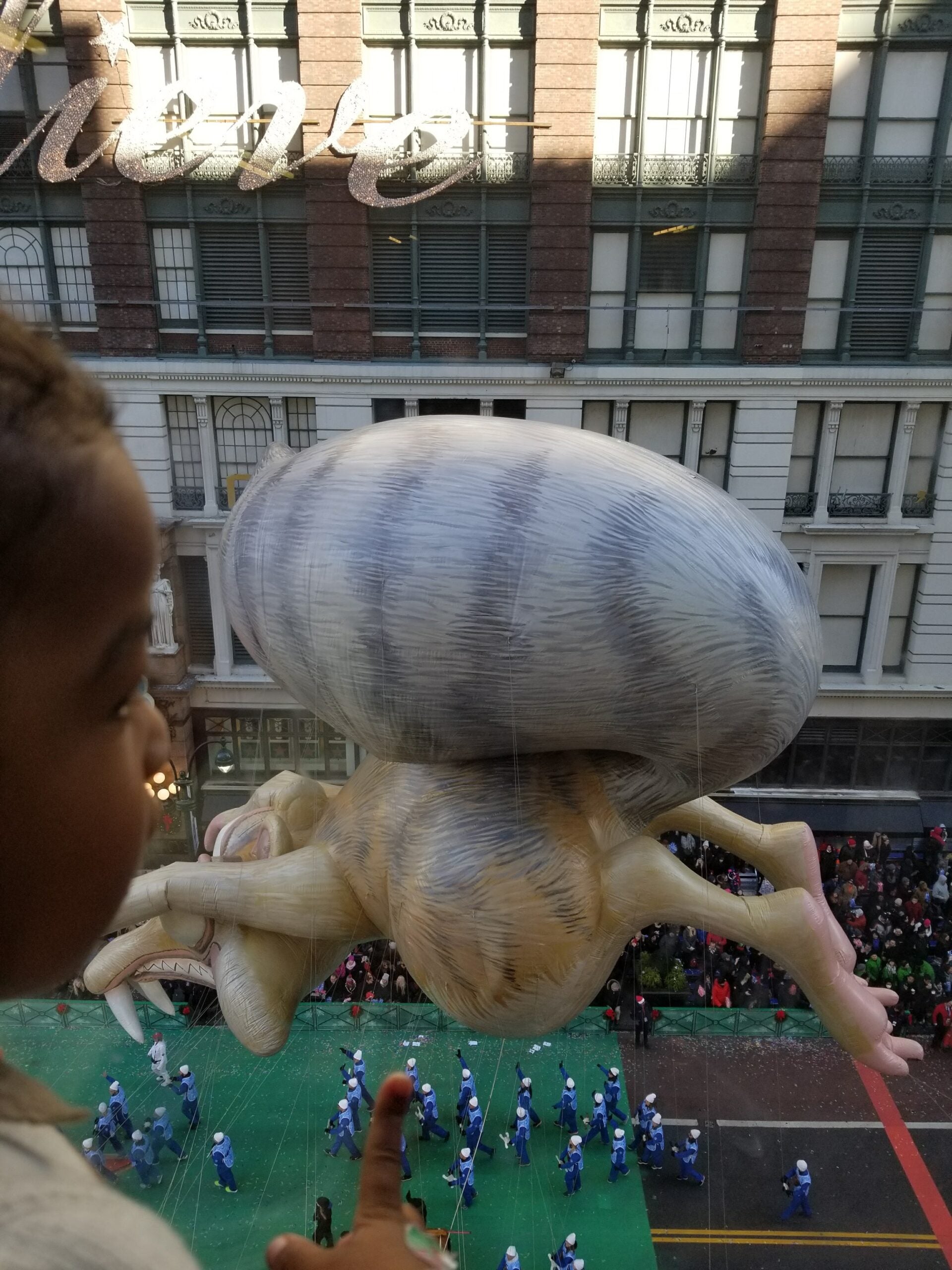 "[Many of the] terraces at 111 W. 33rd Street are eyelevel with the Macy's Thanksgiving Day Parade balloons. I have some pictures that I took a couple of years back when we hosted an event there for Thanksgiving. It was pretty cool. Where they line up for the television [broadcast] is right on our property line. It's always cool to be involved in that part of history every year." 
Birds Eye View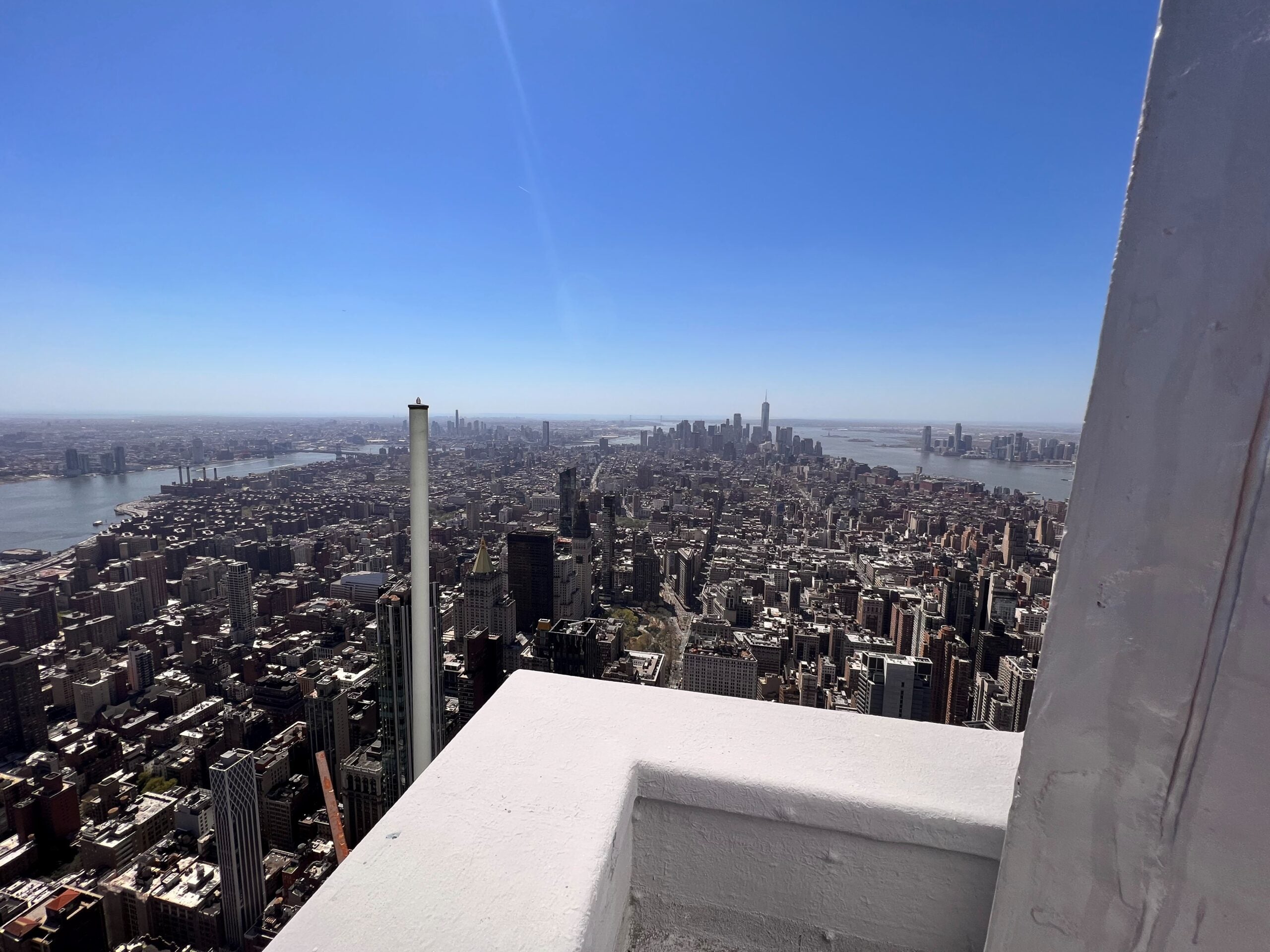 Just above the Empire State Building's iconic 86th Floor Observatory is a secret setback – a favorite of Abigail Rickards, SVP, marketing, public relations & digital.  
"I love the 90th floor setback at the Empire State Building. Standing next to the fins and looking down at the city gives such a unique perspective from the World's Most Famous Building." 
Sights and Sounds
Kimberly Zaccagnino Perna – associate vice president, leasing – talked of the tranquil surroundings at ESRT's First Stamford Place. 
"The view of the Long Island Sound is not only breathtaking; it instantly boosts my mood and makes me feel more productive." 

Flight to Quality
Fully modernized, energy efficient buildings that focus on providing our tenants with top tier amenities and a healthy environment at a lower price than the competition