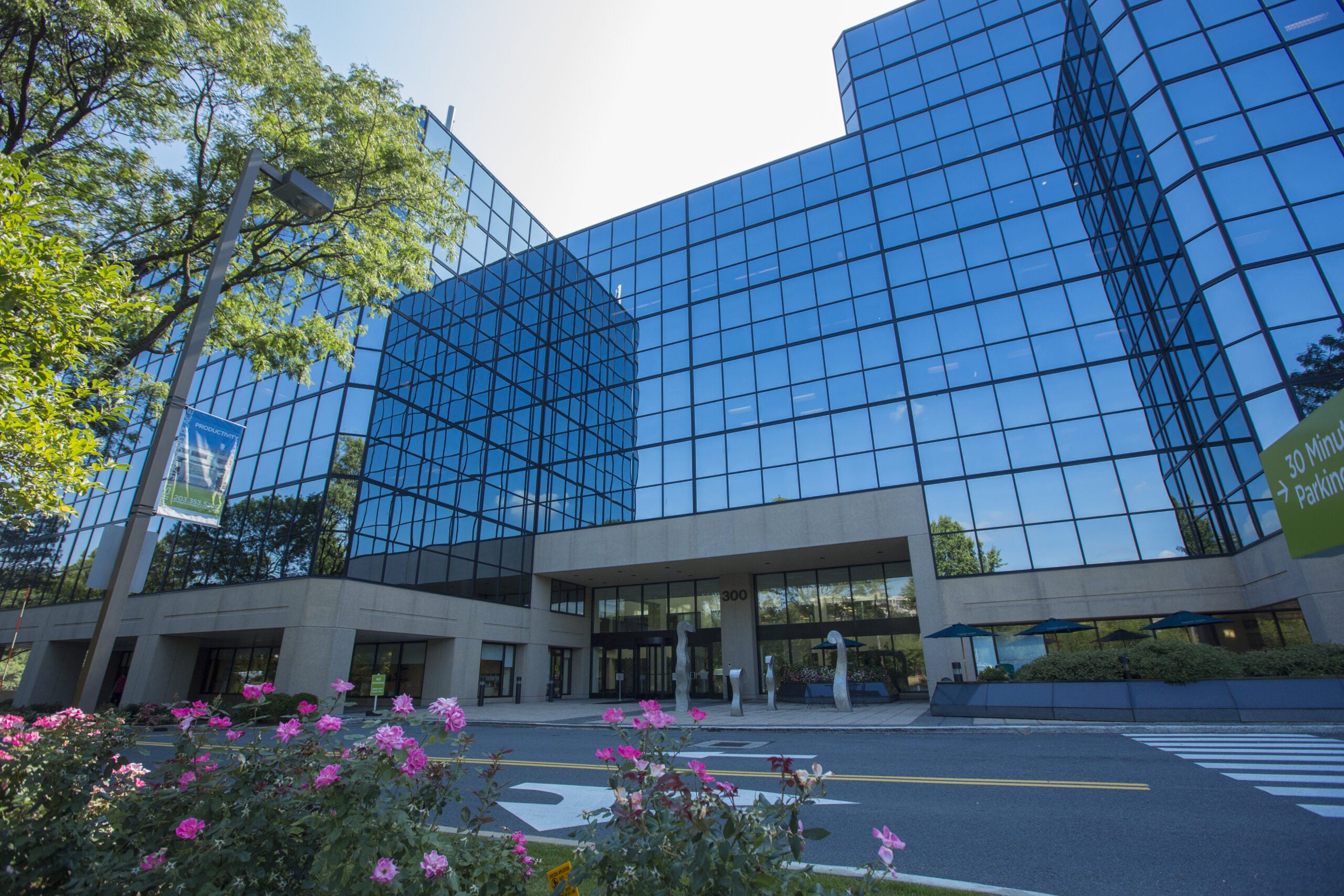 Tenant Spotlight
A Partnership Evolution: Creative Office Resources Extends Relationship with ESRT
An existing relationship evolves in Stanford. 
Creative Office Resources, an office furniture wholesaler, turned ESRT from client to mutual business partner and has thrived at First Stamford Place since their tenancy began at the building in 1997. The firm chose to continue their longstanding relationship with ESRT in February 2023 as they signed another long-term lease. 
We recently spoke with Kevin Barbary, CMO and partner at Creative Office Resources, about his time as a tenant of First Stamford Place. 
See highlights from the conversation below! 
On becoming mutual business partners: 
"ESRT was a great client for a long time. I became a tenant when I purchased another company that was already located at First Stamford Place. That relationship is part of the reason why we decided to stay at the building as we assessed our presence in Stanford." 
On their perfect location: 
"Location is critical for us. The proximity to the rail is a huge plus, because we're running people down from Boston, or we're bringing people up from New York and New Jersey. The building location could not be more perfect for that. Our employees also love that we're on the ground floor. Even though we don't have any retail presence, they feel a sense of connectivity to the building. When we decided to stay and there were other space opportunities in the building, everybody was adamant about staying on the ground floor." 
On their upcoming renovation: 
"We're going to vacate for a period of time while we renovate, and Empire State Realty Trust has been so flexible. They're going to allow us to have our people in another space in the building while we do this renovation, which is critical. We are working closely with [Claudia Lubin] and her team, both on the design side and construction management of our new space. We build out spaces all over, and I wish we could use this [project management] model in every space because ESRT has been unbelievable. They have simplified the whole process, and when you're an owner like I am, that is really beneficial." 
On ESRT's flexibility: 
"While we were busy working through an extension and I had other acquisition opportunities, I was honest with ESRT, and they couldn't have been more flexible. They worked with us on a couple of monthly lease extensions because I needed to get clarity that the other acquisition would close. Most landlords would not react like they did. The whole team was really accommodating and that was very helpful to the process." 
Learn more about Creative Office Resources online. 
These responses have been edited for clarity. 

Flight to Quality
Fully modernized, energy efficient buildings that focus on providing our tenants with top tier amenities and a healthy environment at a lower price than the competition