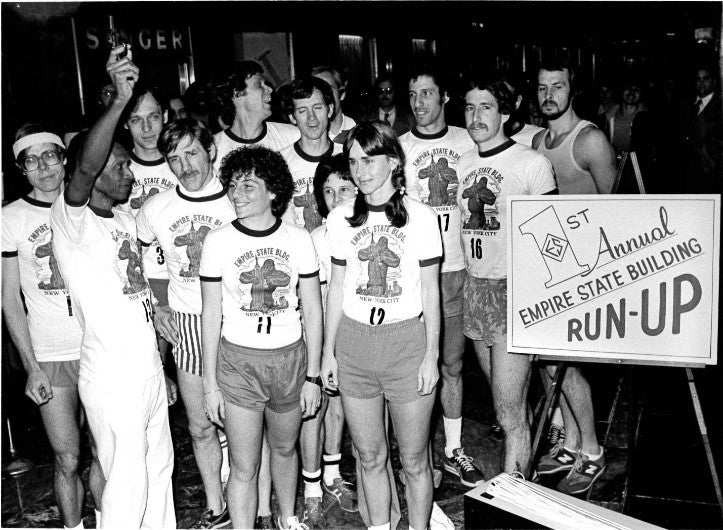 Empire State Building
Memories at ESB – III
We continue our series of Memories at ESB with more submissions from our fans. 
Sharon – Sacramento, CA
Visited ESB in 2019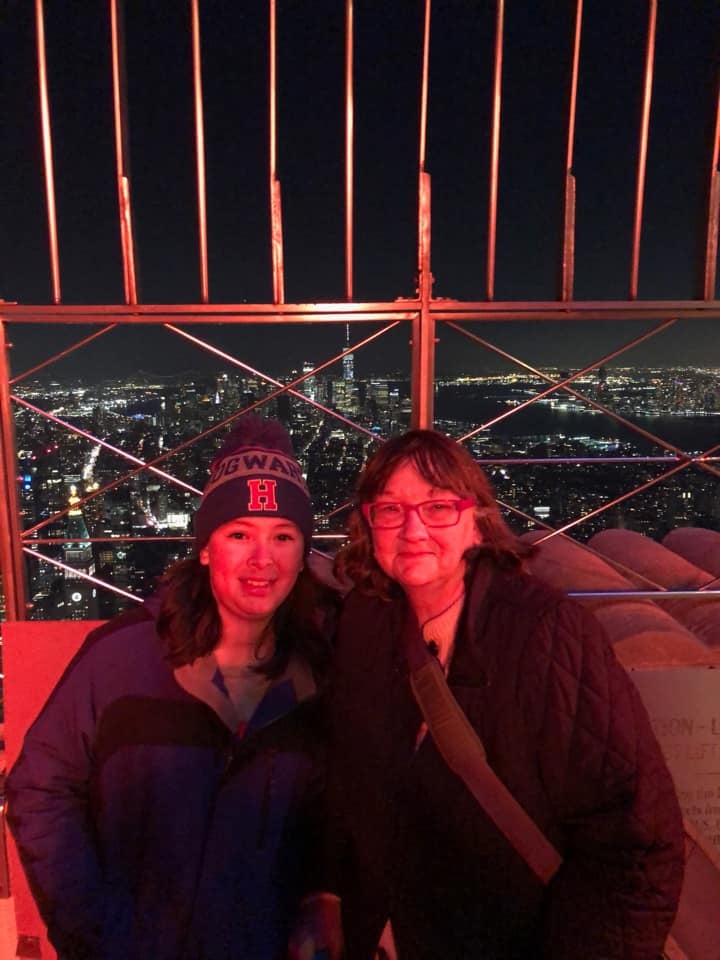 "[This] picture was taken November 2019, on a weeklong trip that my daughter, son-in-law, grandson, and I took that saw us fly from Sacramento, CA to Baltimore, take the train from Baltimore to Philadelphia, then to NYC, and back to Washington, DC. My grandson was 11 at the time. He was a big fan of the movies 'National Treasure,' 'Elf,' and 'Home Alone II.' 
We visited the ESB our first night in NYC. It was amazing to stand up there at night and look out over the city – to spot the Statue of Liberty was off in the distance. I was very impressed with the many and varied informational displays, and we loved King Kong. My son-in-law couldn't resist a bit of 'Elf' trivia. Every time we exited an elevator, he would say 'wait, I forgot to give you a hug!'" 
Paul – Yorkshire, England
Visited ESB in 2016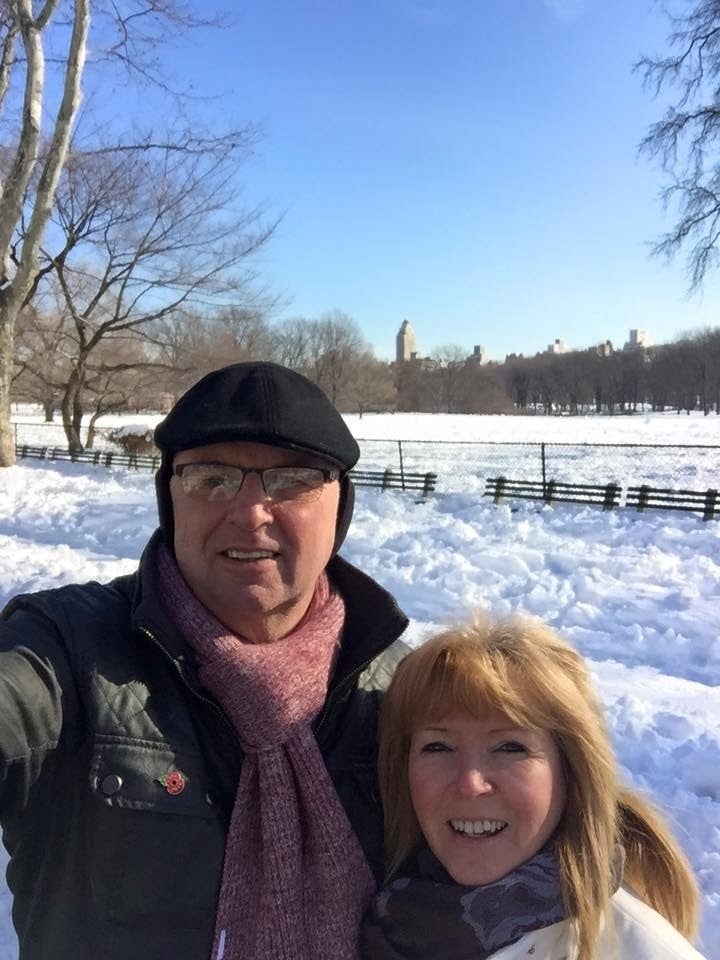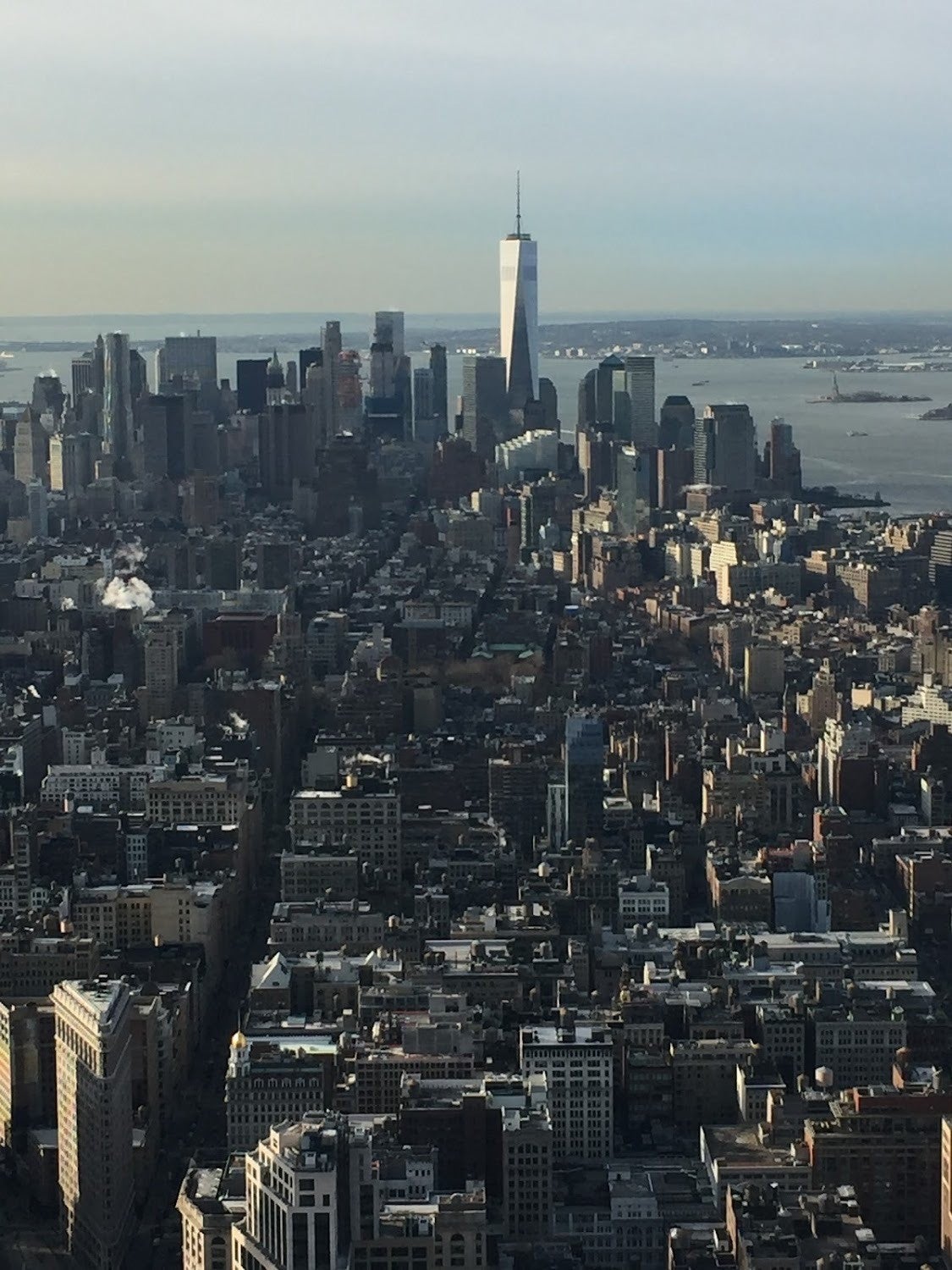 "Bruce Springsteen announced his latest tour – The River – to celebrate 40 years since its release. I've seen him all over the UK and Europe, but never in the USA. We'd never been to America, so with the wife's blessing I bought myself a ticket for the show at MSG and then booked our holiday. We flew out on the Thursday for a seven day stay, the show being on the Sunday, which gave us a couple of days sightseeing. We woke up excited Friday morning in our hotel when we were informed by the media that the biggest snowstorm [on record] was due to hit overnight and everything would be shut down. [We] set off to explore as much as possible before the inevitable.  
 
Our first port of call was the Empire State Building, which is THE most iconic building in Manhattan. We wanted to experience the view before the snow arrived. We entered the ESB and swiftly made our way to the top. We stepped out onto the viewing platform to be greeted by the bluest, most gorgeous cloudless morning with a 360–degree view of Manhattan and beyond. Not often am I lost on words, but this was breathtaking. It was also cold – I mean bitterly cold to the extent that we could only stay outside for a few minutes before having to go back inside to warm up. All in all, we probably stayed there for a couple of hours just drinking in all of New York before heading down to take a boat ride on the Hudson. Due to adverse weather conditions, the [original] Springsteen show was cancelled. I bought another ticket [for Wednesday] and ended up front row." 
Aaron – Texas
Visited ESB in 2009 & 2010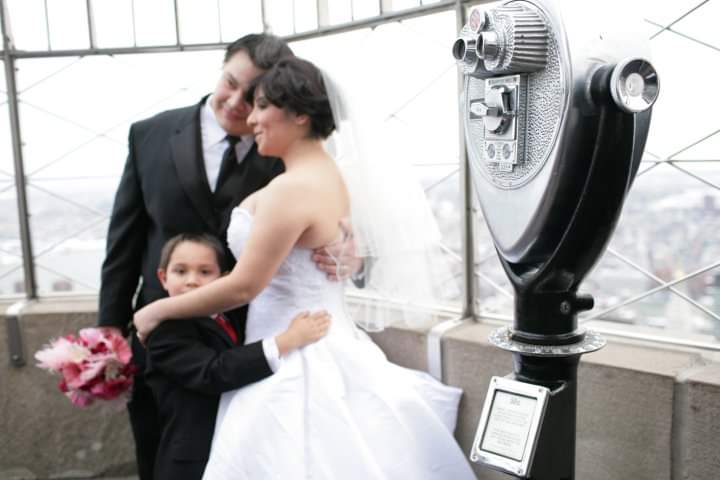 "My wife and I first visited the Empire State Building back in 2009. We saw the winners of that year's wedding [contest] taking photos; we had no idea what was going on. Weeks later, when we were back home in Texas, we saw it was time to enter for the 2010 weddings. I entered us in, and we won. It was a fairytale wedding, and we appreciate what the ESB crew, the Knot, and the Cake Boss crew did for us." 
These stories have been edited for clarity. 
Make your own memories at the Empire State Building!
Buy Tickets

Flight to Quality
Fully modernized, energy efficient buildings that focus on providing our tenants with top tier amenities and a healthy environment at a lower price than the competition