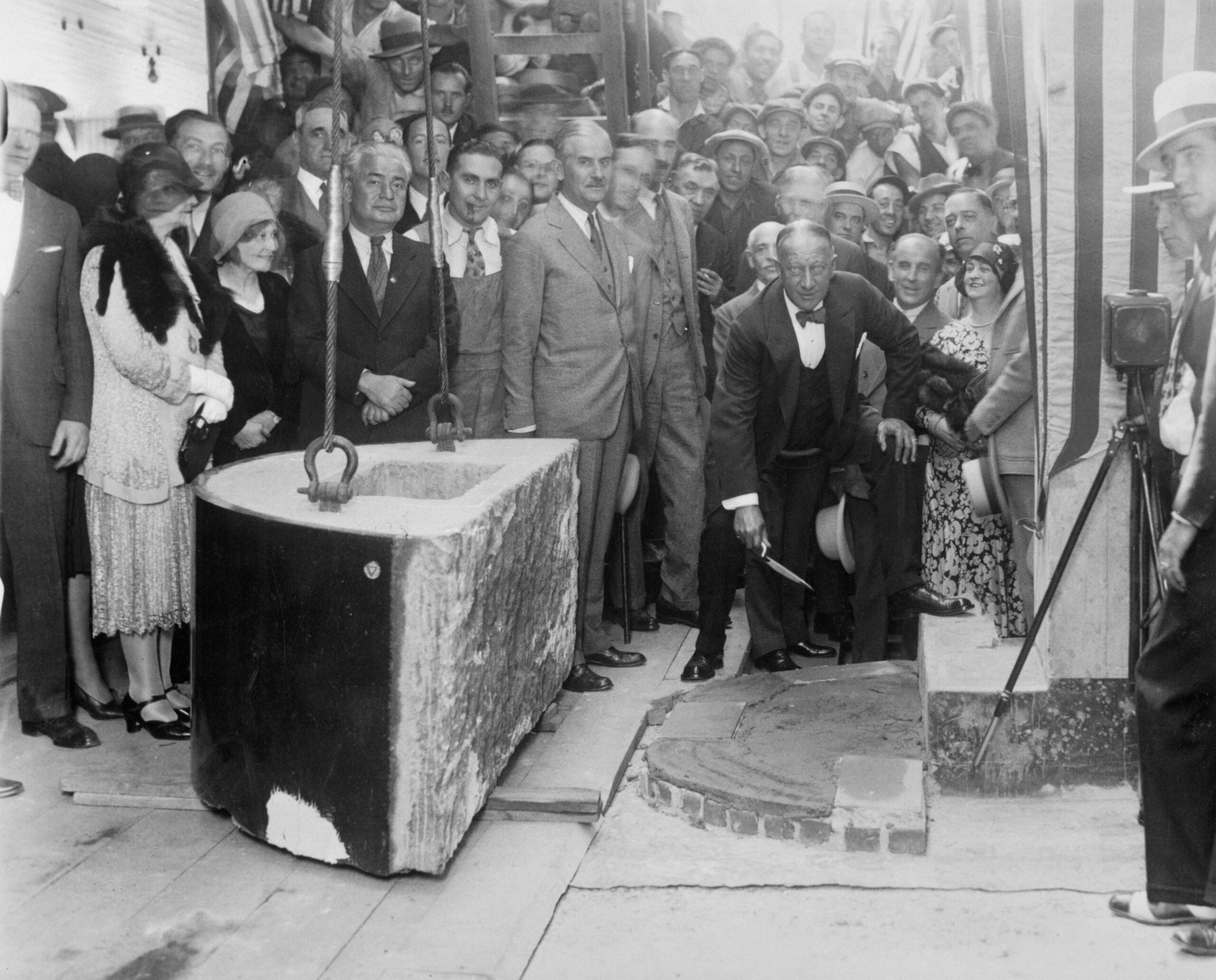 Empire State Building
Memories at ESB – IV
Our series continues with stories from our fans. 
James – East Kilbride, Scotland
Visited ESB in 2015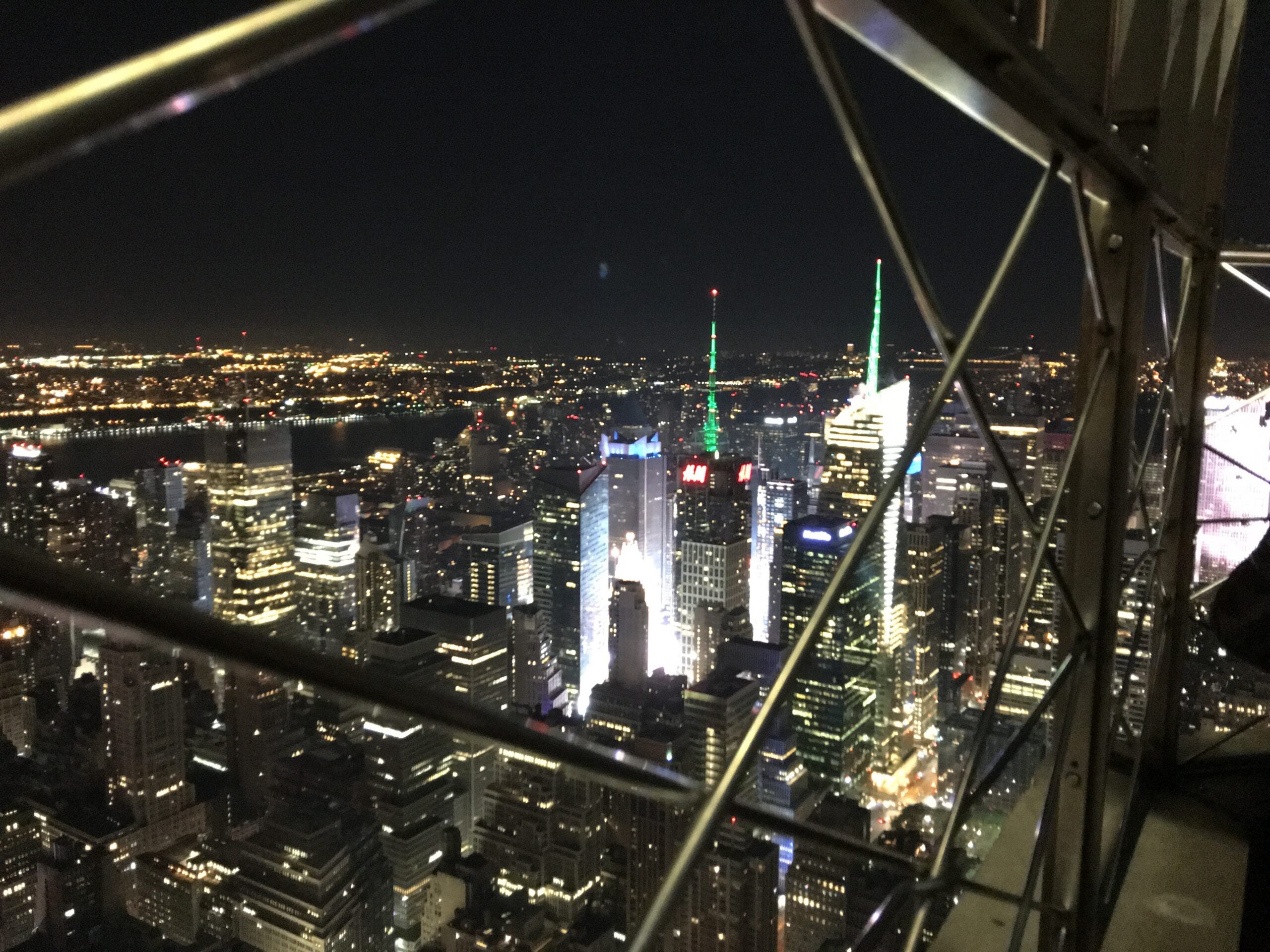 "I turned 40 on the 86th Floor! I came all the way from Scotland with that specific aim. This photo was taken on Oct. 11, 2015 – six minutes into my 40th birthday. 
My wife, along with two of our closest friends flew over from the UK. We had a Broadway show booked for Saturday night. After the show ended, it was [a quest to] reach the 86th Floor in time for midnight so I'd be there when I turned 40. We made it with a couple of minutes to spare. 
Midnight came and our fellow ESB visitors were treated to four slightly drunk and excited Scottish people hugging and jumping up and down for reasons unknown [to them]. I love New York and love the ESB!" 
Rick – Sag Harbor, NY
Visited ESB in 1965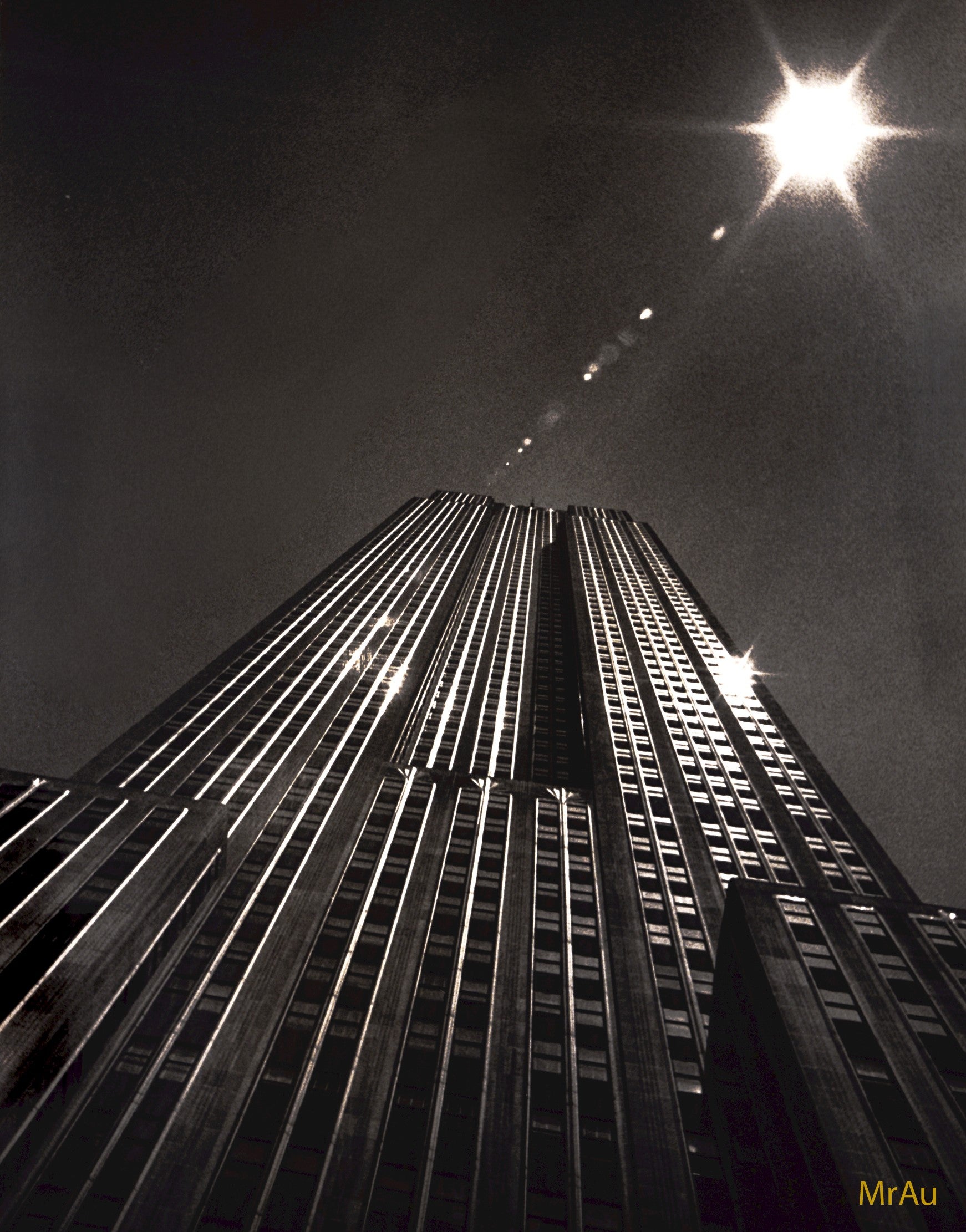 "I was nineteen years old and worked as a photographer's assistant. The studio was located on the roof of [a building] on West 33rd Street. There was a lunch area with benches and tables long with the most remarkable view of the ESB. I took these dramatic pictures lying on my back with the camera pointed straight into the noon sun." 
Ashley – Muncie, IN
Visited ESB in 2022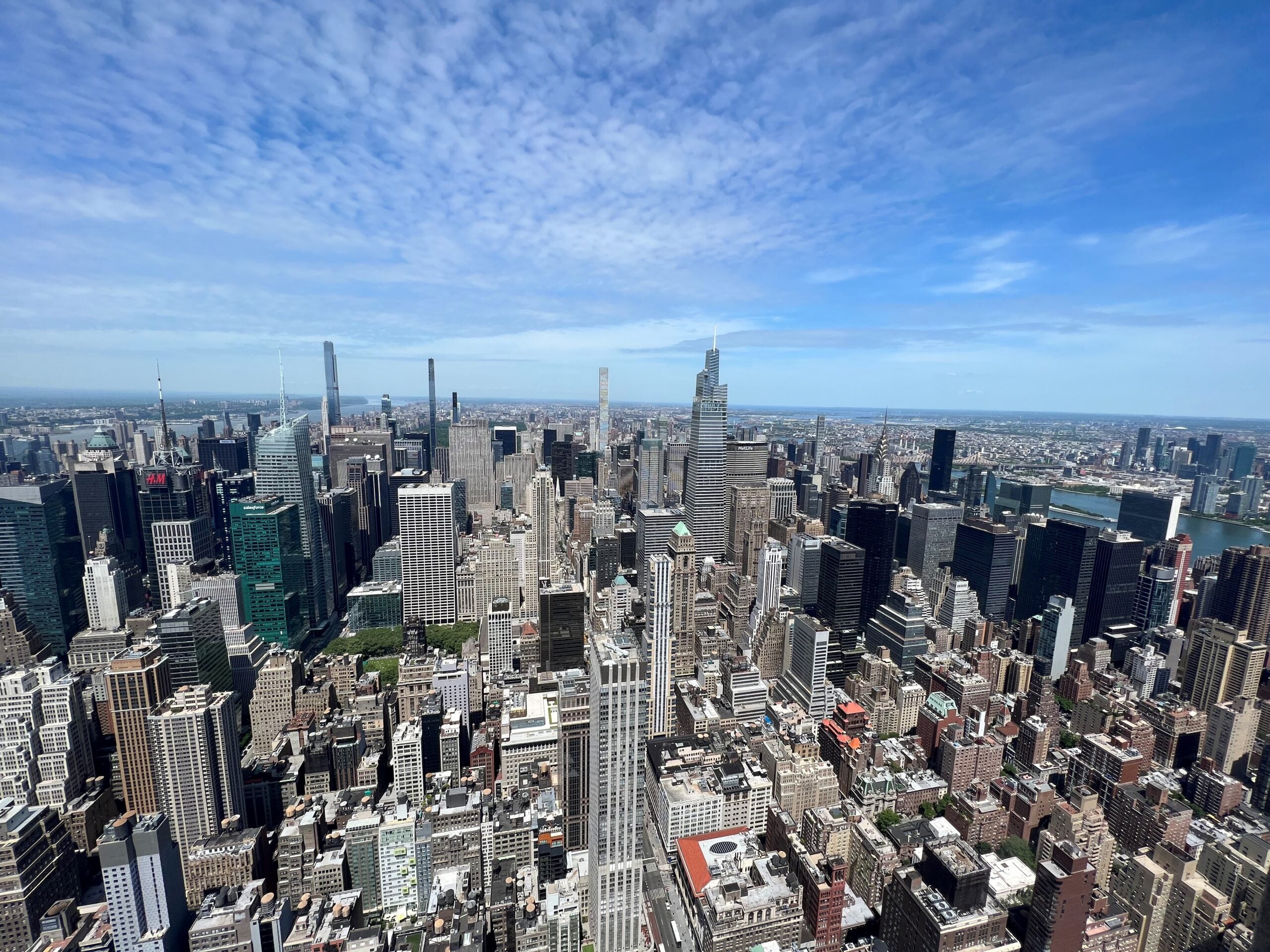 "I chose to visit the Empire State Building because it was my first trip to New York City. It's been on my to-do list forever. My favorite part of my visit was by far the view, and second to that would be the reel room with the clips from movies over the years. It shows you just how influential this building is for our country and helps us be seen all over the world. I can't wait to take my daughter one day." 
These stories have been edited for clarity. 
Make your own memories at ESB!
Visit

Flight to Quality
Fully modernized, energy efficient buildings that focus on providing our tenants with top tier amenities and a healthy environment at a lower price than the competition