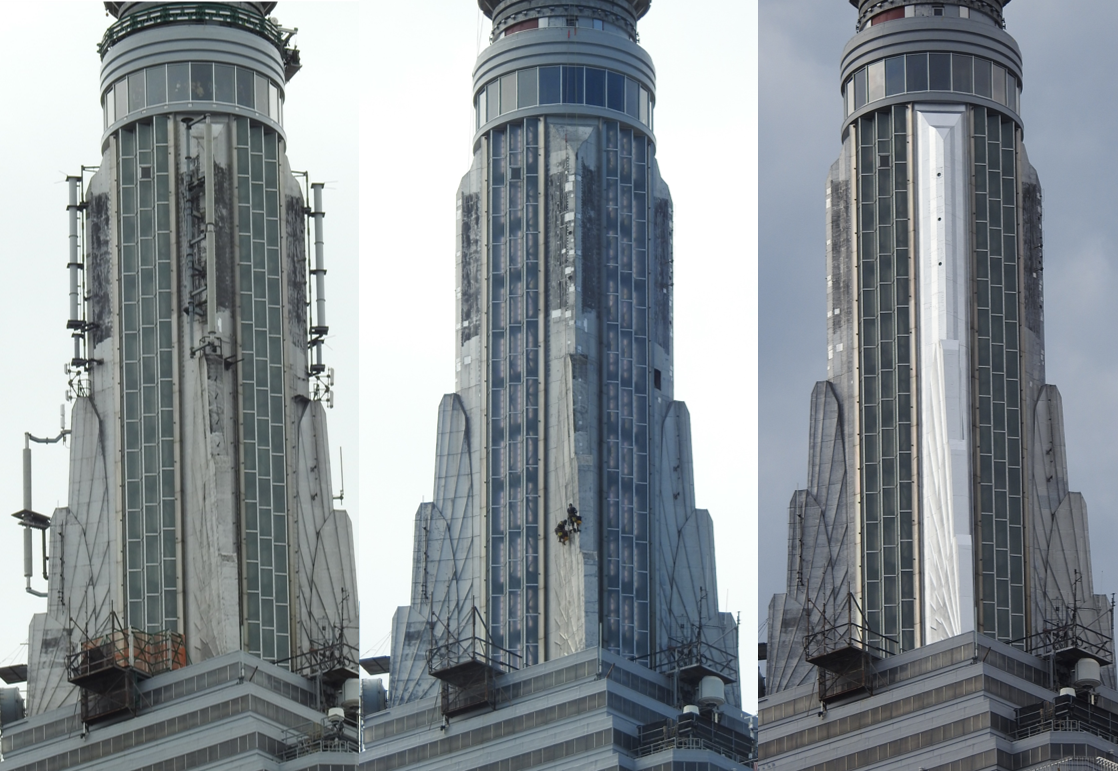 Empire State Building
The Empire State Building Wins Prestigious Lucy G. Moses Preservation Award
We pride ourselves on the legacy and conservation of our landmark property, the Empire State Building. Empire State Realty Trust's hard work on the Empire State Building's mooring mast has been recognized by the New York Landmarks Conservancy as a recipient of the Lucy G. Moses Preservation Award, the Conservancy's highest honor for outstanding preservation.  
The Project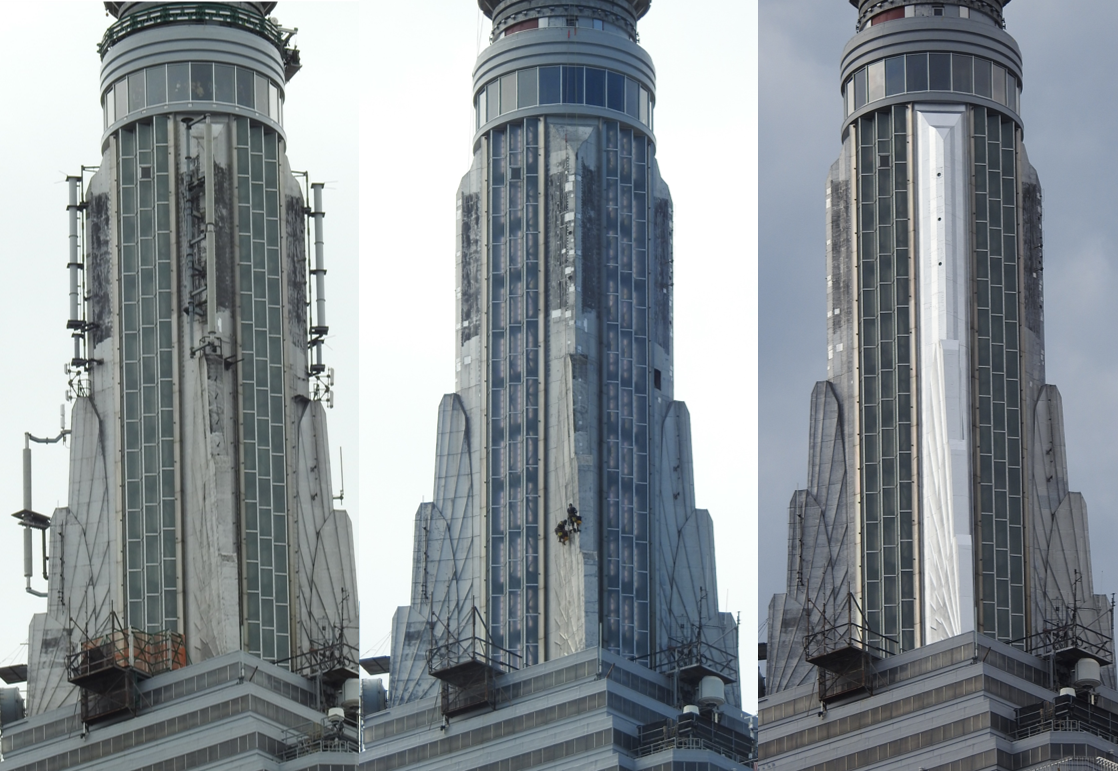 When the Empire State Building was completed in 1931, the distinctive Art Deco spire with sculptural aluminum wings defined the New York City skyline and created a beacon that would become an icon. It was originally advertised as a docking station for dirigibles but became a prime site for broadcast antennas upon completion. The Alford Antenna was added to the mast, and broadcast antennas, access ladders, platforms, and railings were added, which obscured the original sculptural profile of the tower. 
ESRT began to remove antennas and equipment and restore the condition of the historic appearance of the mast in November 2019. The mast was completed and returned to its Art Deco splendor in May 2020.  
The Ceremony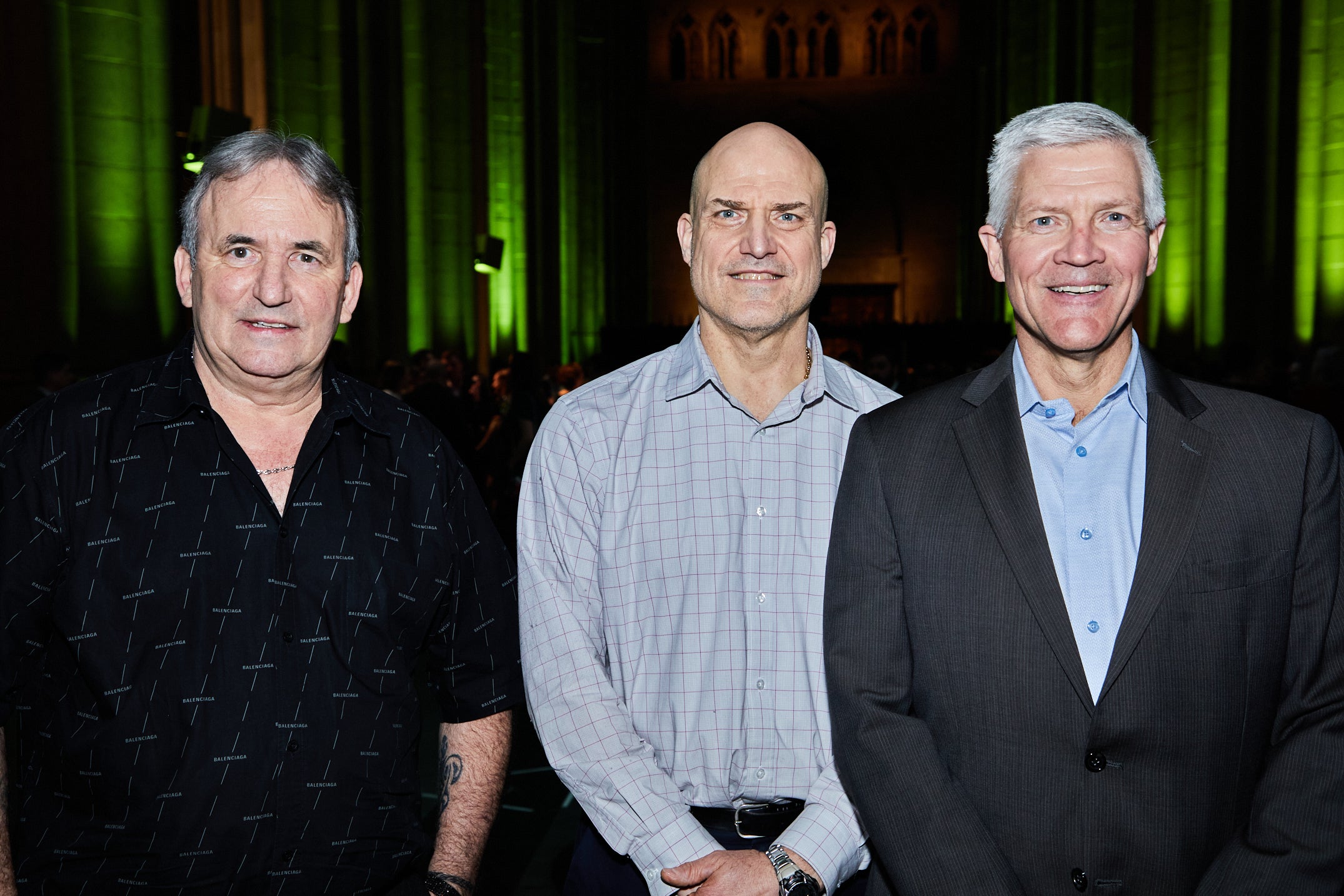 The New York Landmarks Conservancy hosted an awards ceremony and reception for recipients of the Lucy G. Moses Award at the Cathedral of Saint John the Divine on April 20. Peter Sjolund, SVP of design and construction, accepted the award on ESRT's behalf, joined by Richard Hauser, broadcasting, communication, and infrastructure manager, and George Cole, master rigger and industrial rope access contractor with Cole NYC. 
Watch a clip from the ceremony here.
Learn more about the Empire State Building's history!
History

Flight to Quality
Fully modernized, energy efficient buildings that focus on providing our tenants with top tier amenities and a healthy environment at a lower price than the competition