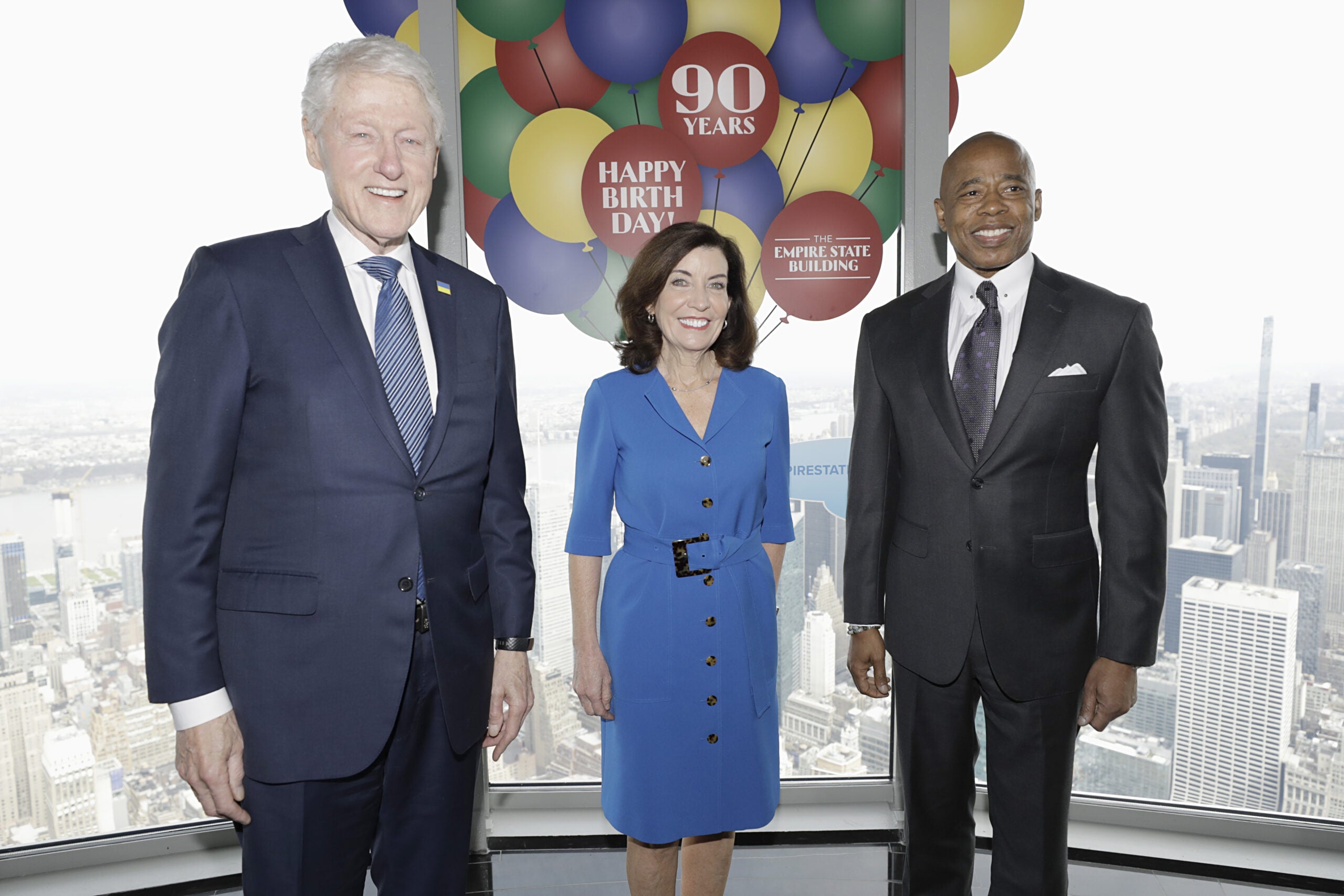 Thought Leadership
ESRT Shares "Empire Building Playbook: An Owner's Guide to Low Carbon Retrofits"
President Bill Clinton, Governor Kathy Hochul, and Mayor Eric Adams visited the Empire State Building to announce the publication of the groundbreaking "Empire Building Playbook: An Owner's Guide to Low Carbon Retrofits" on April 21.  
Empire State Realty Trust co-developed the innovative playbook with the New York State Energy Research and Development Authority (NYSERDA), which was supported by other NYC-based landlords and the Clinton Global Initiative. The guide outlines the step-by-step process for existing commercial buildings to develop a pathway to carbon reduction with proven returns on investment.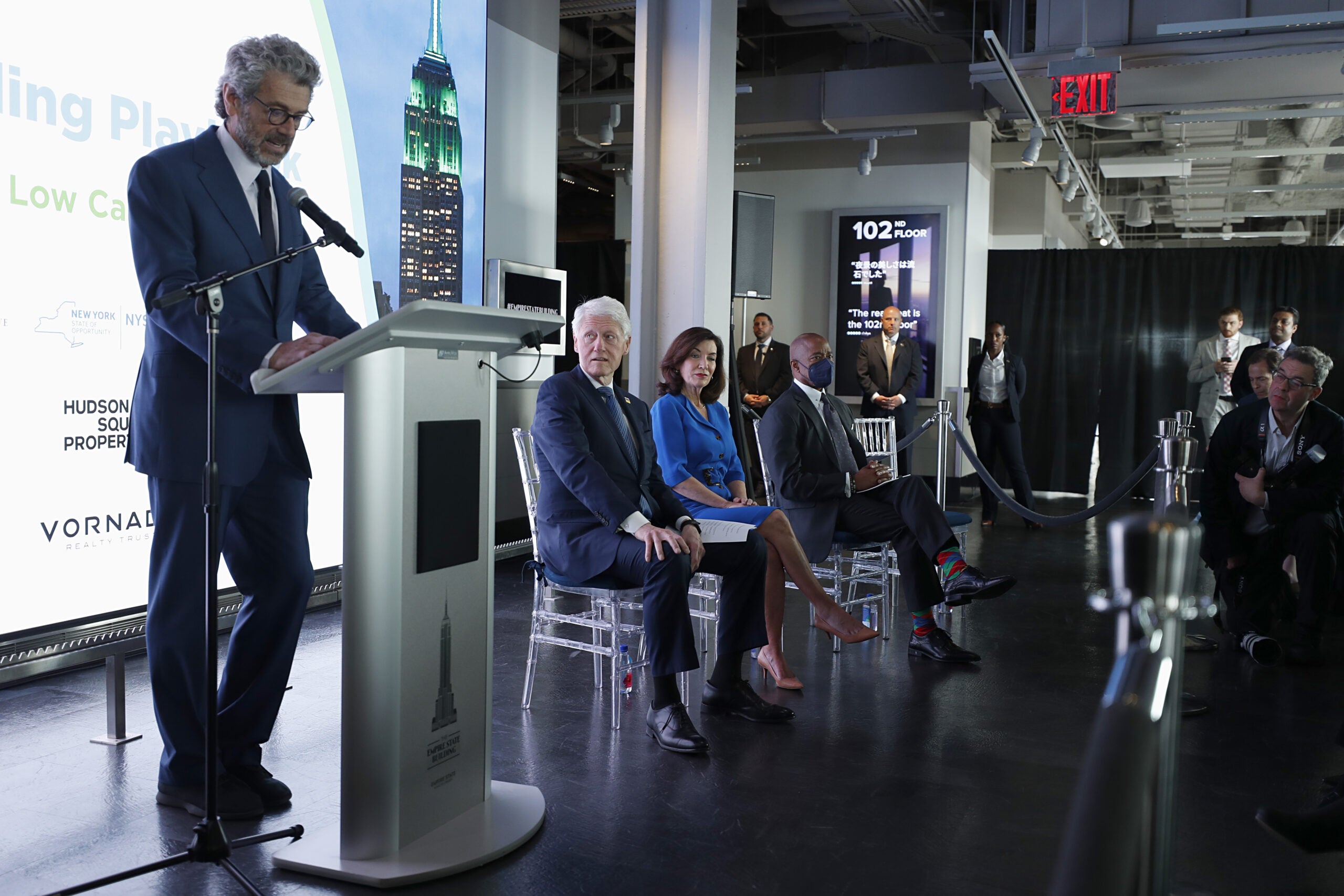 President Clinton, Governor Hochul, and Mayor Adams shared important messages about climate change and the value of the work within the playbook. In a speech at the event, President Clinton urged building owners to consider the playbook, saying "if you believe New York should have more jobs, if you believe that we should avoid the worst consequences of climate change, if you don't want to see the rising waters flood the south end of Manhattan, do this." 
That evening, the Empire State Building sparkled in green to celebrate the announcement. 
Read ESRT's full announcement here. 

Flight to Quality
Fully modernized, energy efficient buildings that focus on providing our tenants with top tier amenities and a healthy environment at a lower price than the competition