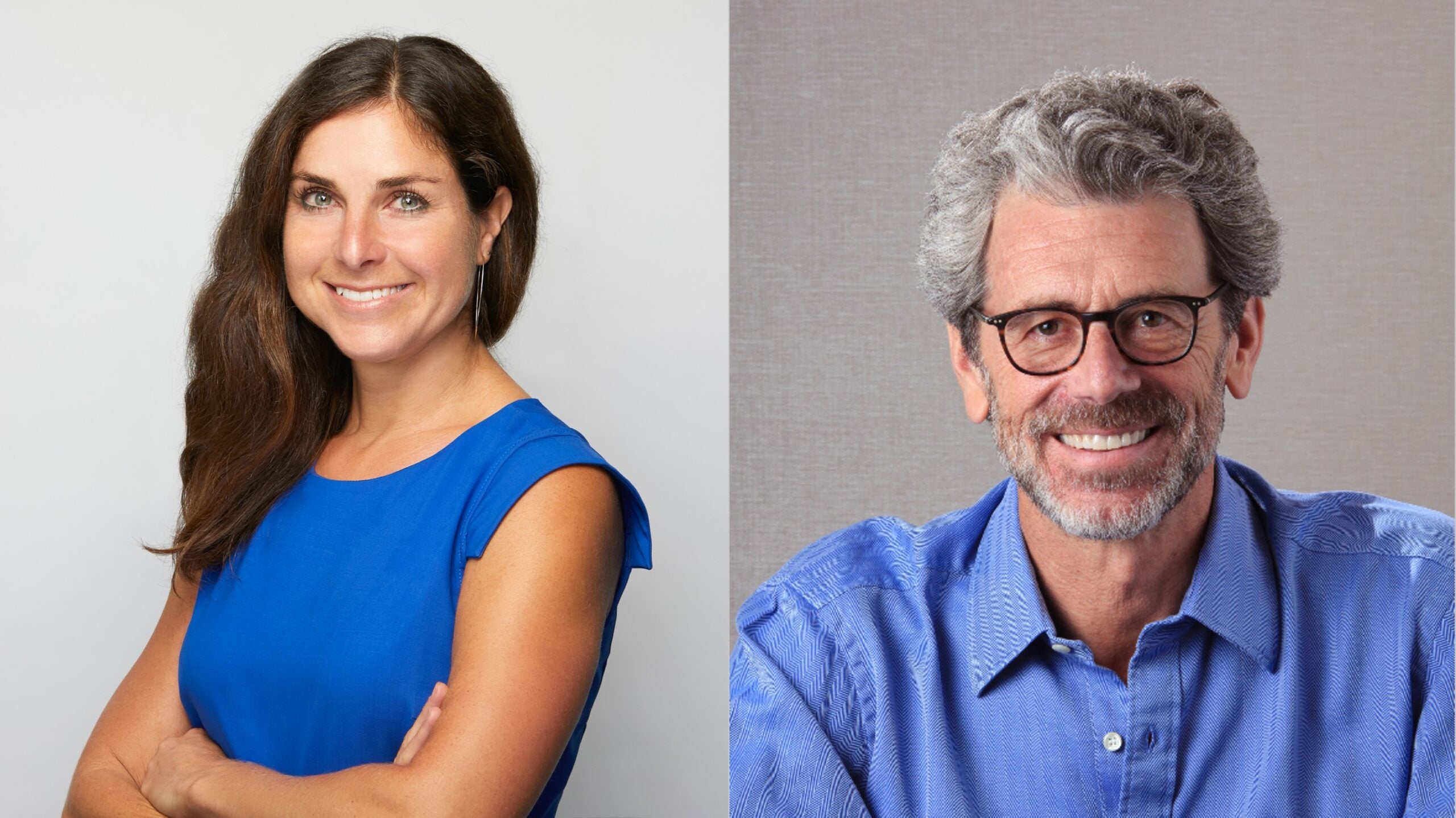 Thought Leadership
"In the Room Where it Happens" – Tony Malkin and Dana Robbins Schneider Speak at InnovateESG
NYU's Stern School of Business hosted their InnovateESG Symposium that featured a panel with ESRT's SVP, Director of Energy, Sustainability and ESG Dana Robbins Schneider and keynote conversation with Chairman, President, and CEO Anthony E. Malkin. The two spoke about ESRT's groundbreaking retrofit work, embodied carbon, and the state of sustainability in the real estate industry. 
Dana Robbins Schneider on Transparency in Reporting
"There's some debate around where all that sub metered tenant usage belongs. It's really important that you include it – full stop. There are REITs and public institutions who don't include it and that's not right because it distorts the way that companies look. Part of the value, we think, of the SEC ruling that's forthcoming is consistency in how people report. Our carbon neutrality achievement and our net zero commitment are extremely transparent, and we do that on purpose." 
Tony Malkin on Electrification and Informing Policy with Practice
"Though [Local Law 97] intends to do the right thing, it did not incorporate practice. Now what we have done is identify what needs to be undone or redone in Local Law 97. For instance, Local Law 97 is an electrification bill, so as long as you electrify, they're happy. They say that if you electrify and the CLCPA targets for New York State go to an entirely renewable grid, well, then it's all good and clean. [But] it's not okay, because with all this new electric burden, we will now have peak demand times in winter for electricity, not summer. We're all accustomed to 'oh, gosh, why is the library darker?' or, 'why is it a little warmer?' Because ConEd has dialed up and said we need a demand response reduction. What happens when they say we need a demand response reduction [in the winter], and [New York City Housing Authority] or other places where people live have to cut heating because everything is electrified? We need to get to energy conservation." 
Tony Malkin on Embodied Carbon
"One of the biggest issues out there is the lack of recognition that so many of the steps that we take involve embodied carbon. Embodied carbon is what it takes to build a window; it is what it takes to build a new building. People talk about stores of carbon in forests. Let's talk about stores of carbon in existing buildings – steel, glass, masonry, concrete, cables and wiring. [If] you tear all that stuff down, it's just like you've torched a forest. We need to look at what this embodied carbon piece is. We need to look at lifecycle cost analysis and we need to send the signals now so people make their 5, 10, 15, 20–year [capital expenditure] plans unified so that it incorporates energy efficiency and sustainability as these changes get made. You don't want to slap it on after you're done. It's got to be part of your planning." 
More information about the InnovateESG Symposium can be found online. 

Flight to Quality
Fully modernized, energy efficient buildings that focus on providing our tenants with top tier amenities and a healthy environment at a lower price than the competition