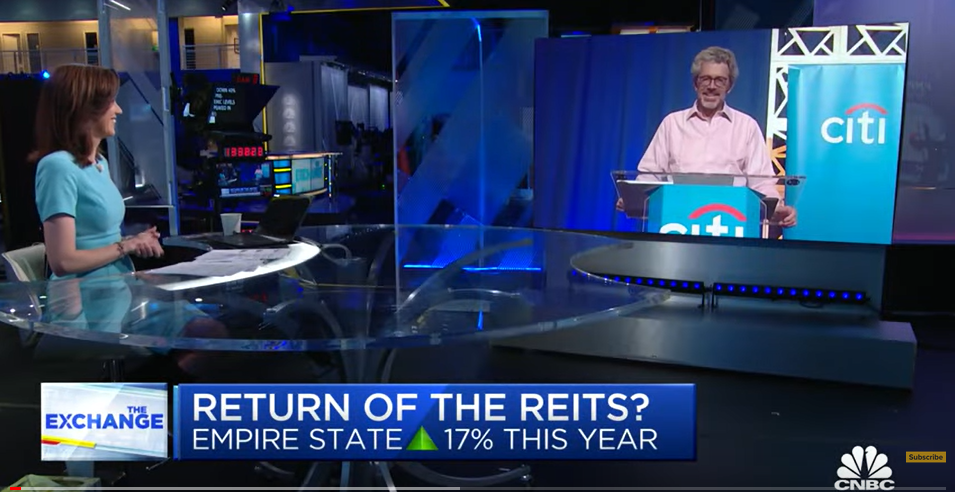 Thought Leadership
State of the Empire: Anthony E. Malkin Discusses What Tenants Want with CNBC
In a recent interview with CNBC, Chairman, President, and CEO Tony Malkin discussed ESRT's real estate success through occupancy, sustainability, and credit quality.  
Read highlights and watch the full interview below! 
On Tenant Viability
"We have over 2.5 million square feet of new leases signed since we went public in 2013, which [include] expansions of existing tenants. That also speaks to the fact that we choose the right tenants who want to expand with us and can afford to do so and who are attracted to the offering." 
On ESRT's Competitive Edge
"In 2022, we increased our lease percentage by 260 basis points and our occupancy percentage by 210 basis points. That's [from] a combination of the right buildings and the right locations. We're leaders in energy efficiency, sustainability, healthy buildings, and indoor environmental quality. Our locations are excellent, our leverage is low, and we offer modernized buildings with amenities at a price point that tenants really want." 
Learn more about ESRT's portfolio!
Leasing

Flight to Quality
Fully modernized, energy efficient buildings that focus on providing our tenants with top tier amenities and a healthy environment at a lower price than the competition