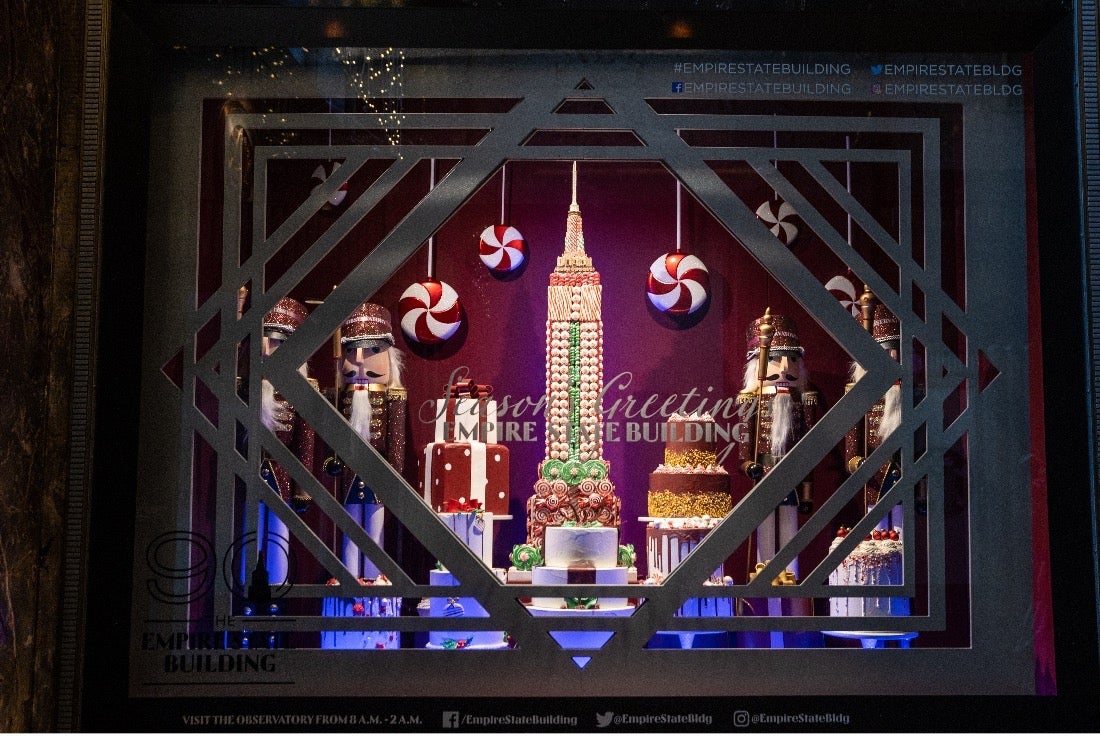 Empire State Building
Happy Holidays from the Empire State Building
Santa's helpers were busy at the Empire State Building with over-the-top decorations, holiday performances, and festive lightings throughout the month of December.
Christmas Carols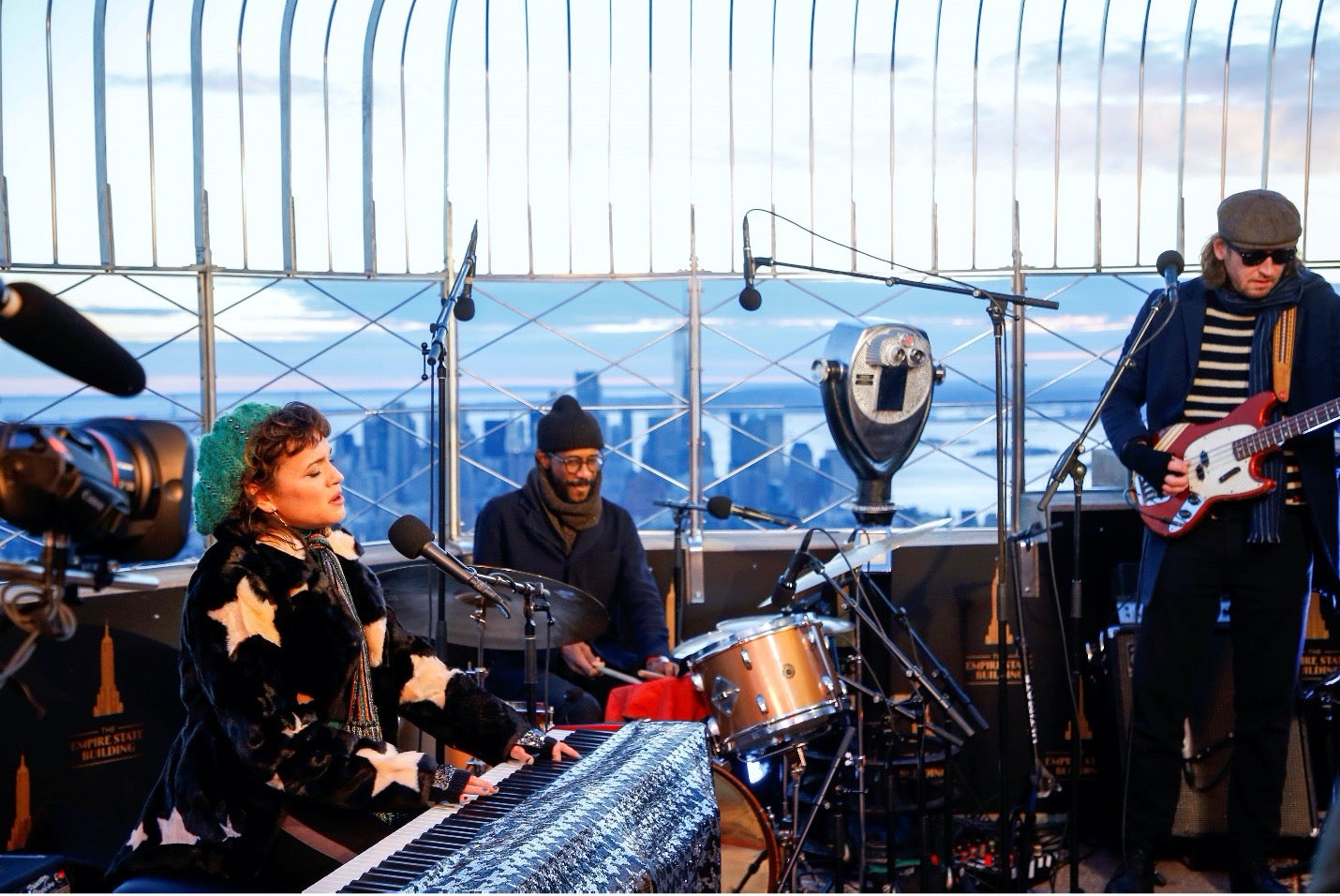 On Dec. 3, Norah Jones filmed a holiday special with songs from her new album, "I Dream of Christmas," on the buildings 86th Floor Observatory. Jones played nine songs, which included her hit "Don't Know Why" and a nod to the Beatles with a rooftop performance of "Let It Be."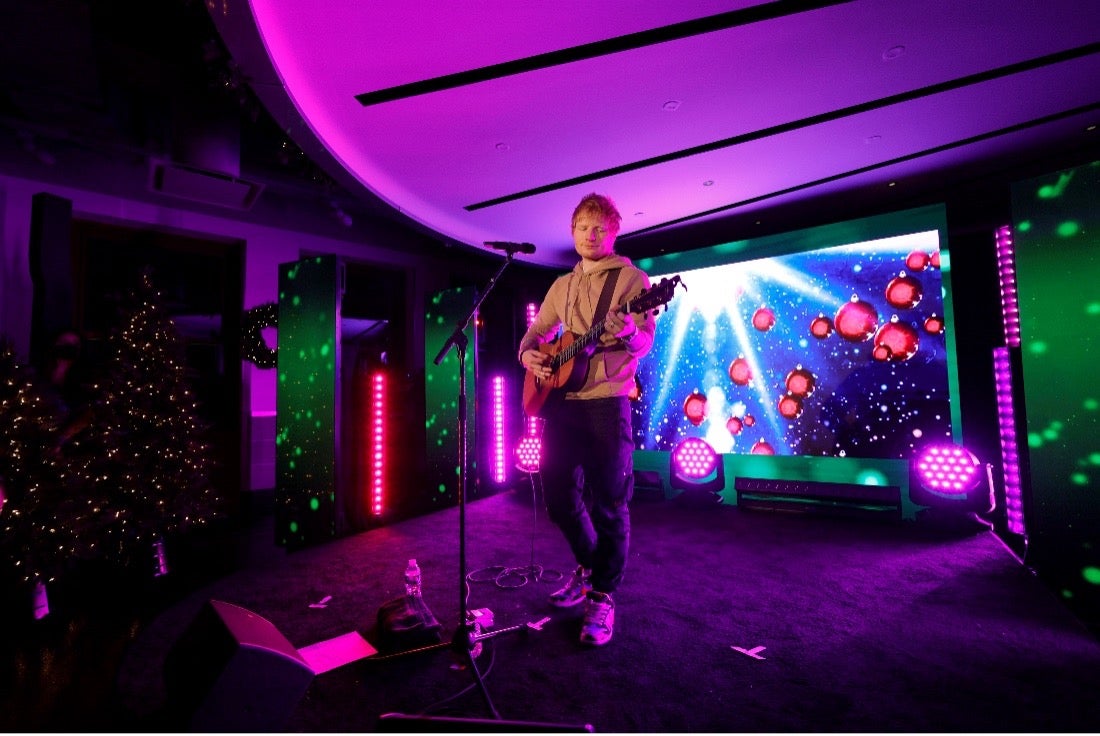 Ed Sheeran took to the 80th Floor of the Empire State Building on Dec. 8 for an intimate concert that showcased his new song with Elton John, "Merry Christmas." Sheeran crooned to a small crowd of radio contest winners and influencers at the iHeartRadio performance. The Empire State Building's annual holiday light show was choreographed to the song (watch it here).
Deck the Halls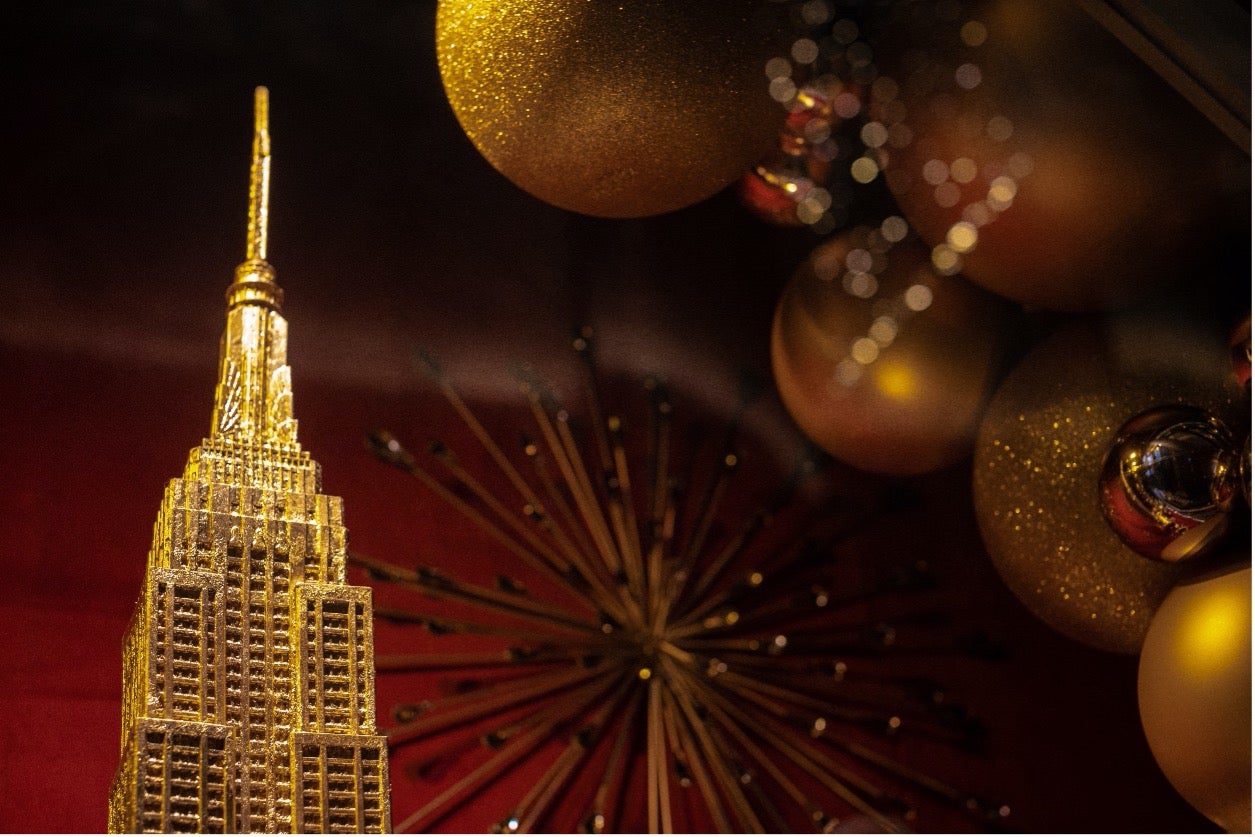 The Empire State Building was festively dressed from bottom to top as it created a winter wonderland in the heart of New York City. The building's Fifth Avenue Lobby windows were adorned with holiday scenes which featured gold, glitter, and candy landscapes to honor the most wonderful time of the year. The landmark Art Deco lobby's holiday lights, wreaths, and towering Christmas tree complimented the windows, and treated guests to holiday tunes performed by professional pianists.
The building's world-famous tower lights shined throughout the holiday season with special lightings for Thanksgiving, Chanukah, Christmas, and New Year's Eve.

Flight to Quality
Fully modernized, energy efficient buildings that focus on providing our tenants with top tier amenities and a healthy environment at a lower price than the competition