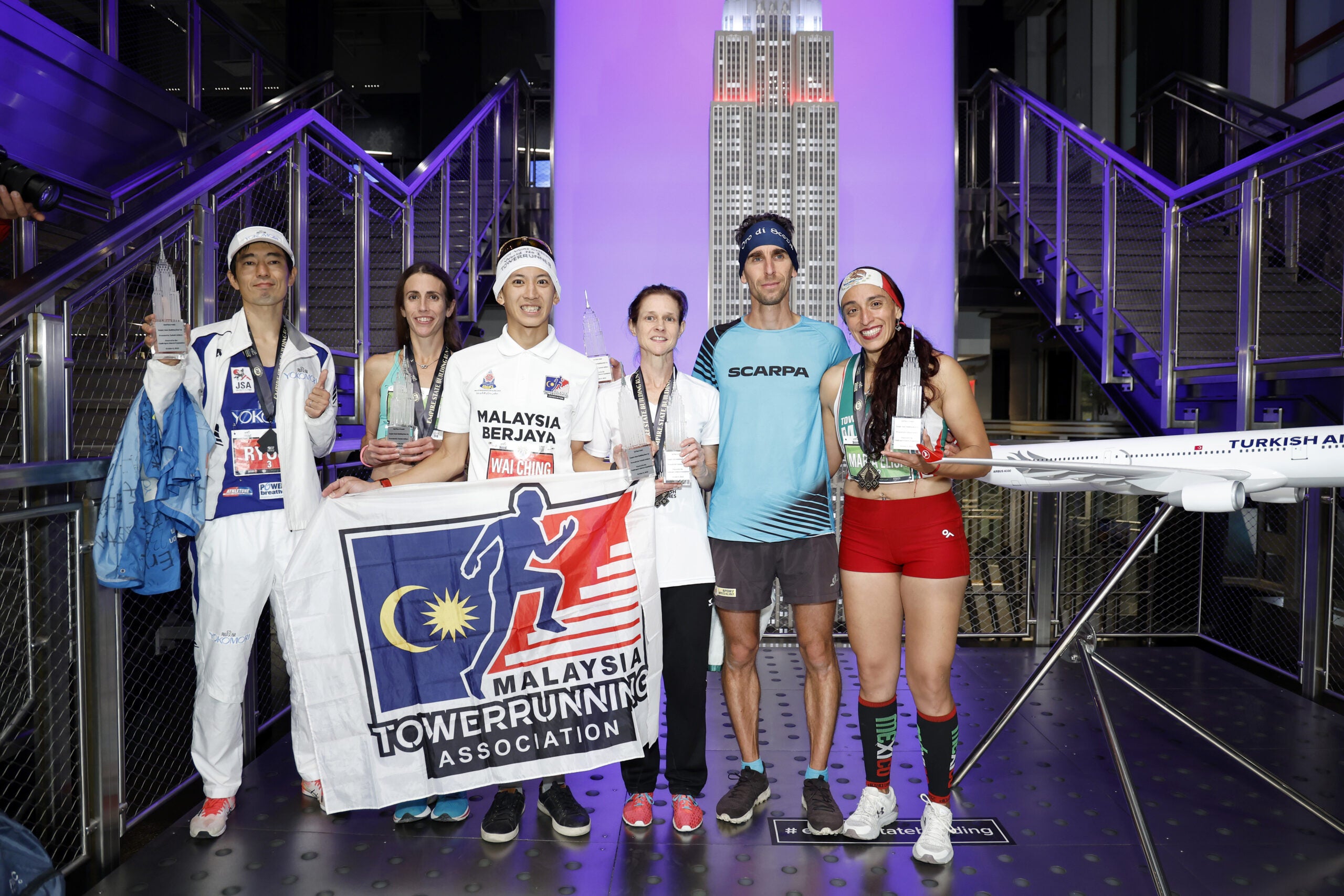 Empire State Building
The 44th Annual Run-Up Returns to ESB! | ESRT
Nearly 400 runners sprinted up the 1,576 stairs to the 86th Floor Observatory in the annual Empire State Building Run-Up on Oct. 6. 
Ring in the Race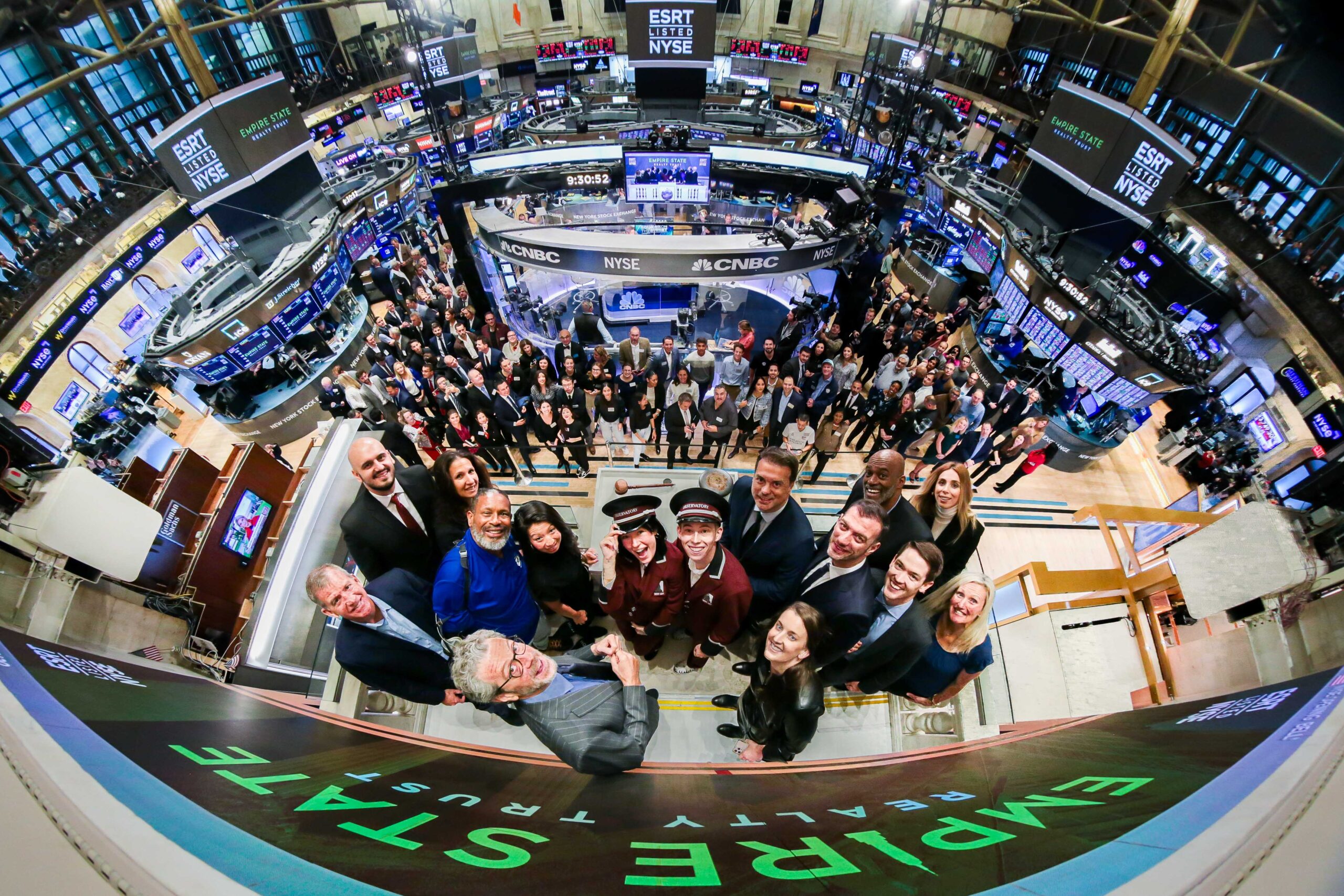 ESRT, Turkish Airlines, and the Challenged Athletes Foundation (CAF) took the New York Stock Exchange by storm on Oct. 5 as they rang the opening bell to celebrate the 44th annual Run-Up. The Empire State Building Besties playfully hijacked the bell button from ESRT Chairman, President, and CEO Anthony Malkin and CFO Christina Chiu in a fun podium moment. See the full ceremony here! 
Elite Winners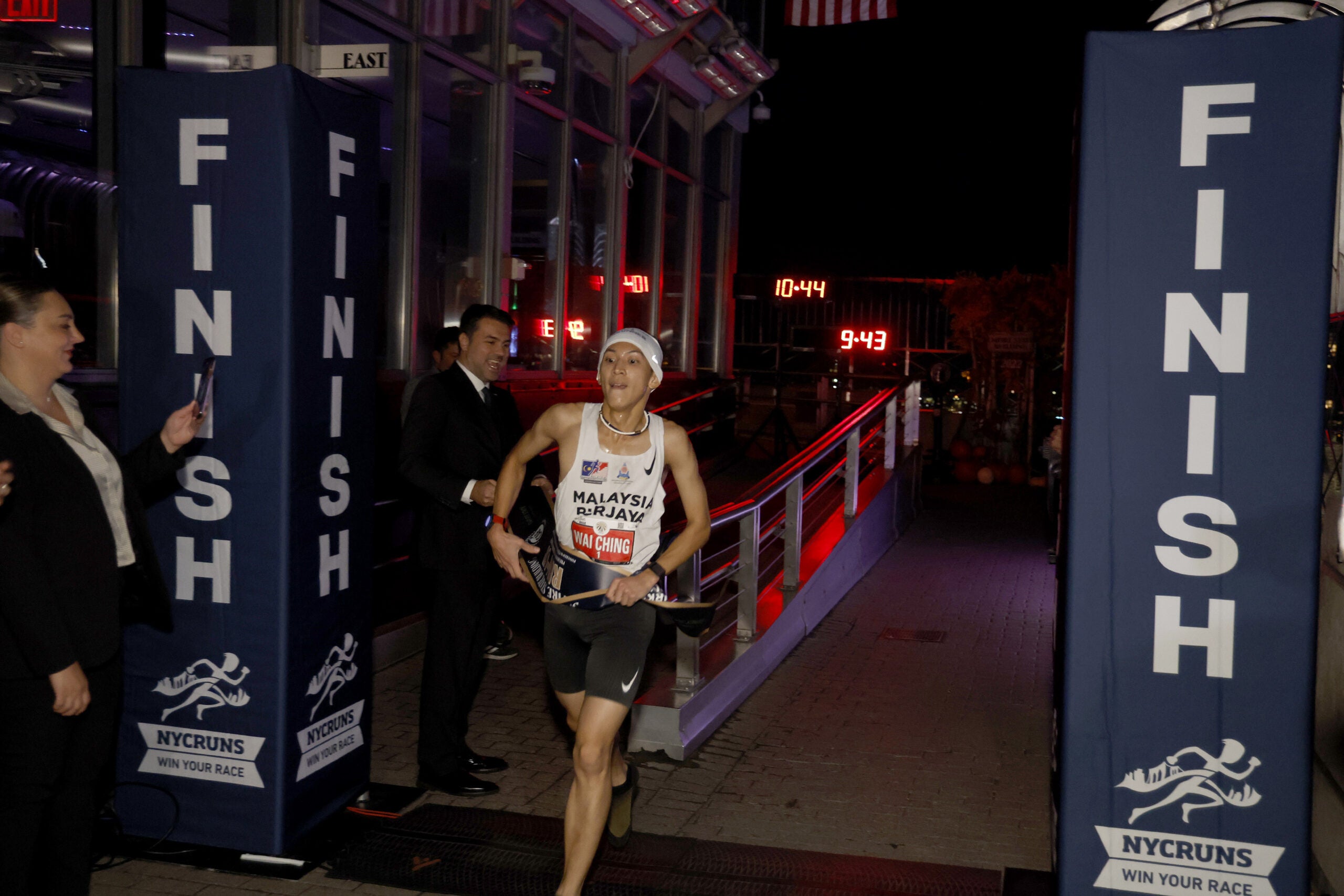 Soh Wai Ching of Malaysia took the top spot in the Men's Elite category with a time of 10:44, finishing before Ryoji Watanabe of Japan and Fabio Ruga of Italy. This is the 28-year-old's second consecutive win. 
Cindy Harris of Indianapolis, In. finished first in the Women's Elite heat with a time of 13:56, ahead of Shari Klarfeld of Plainview, NY and Maria Elisa La Pez Pimentel of Mexico. This was Harris' 24th Run-Up and sixth win. She beat her 2021 time of 14:01. 
"I feel really good and very fortunate to be doing this so long," said Harris. "[Running this race] means a lot, especially this competition because this one was very close." 
Notable Runners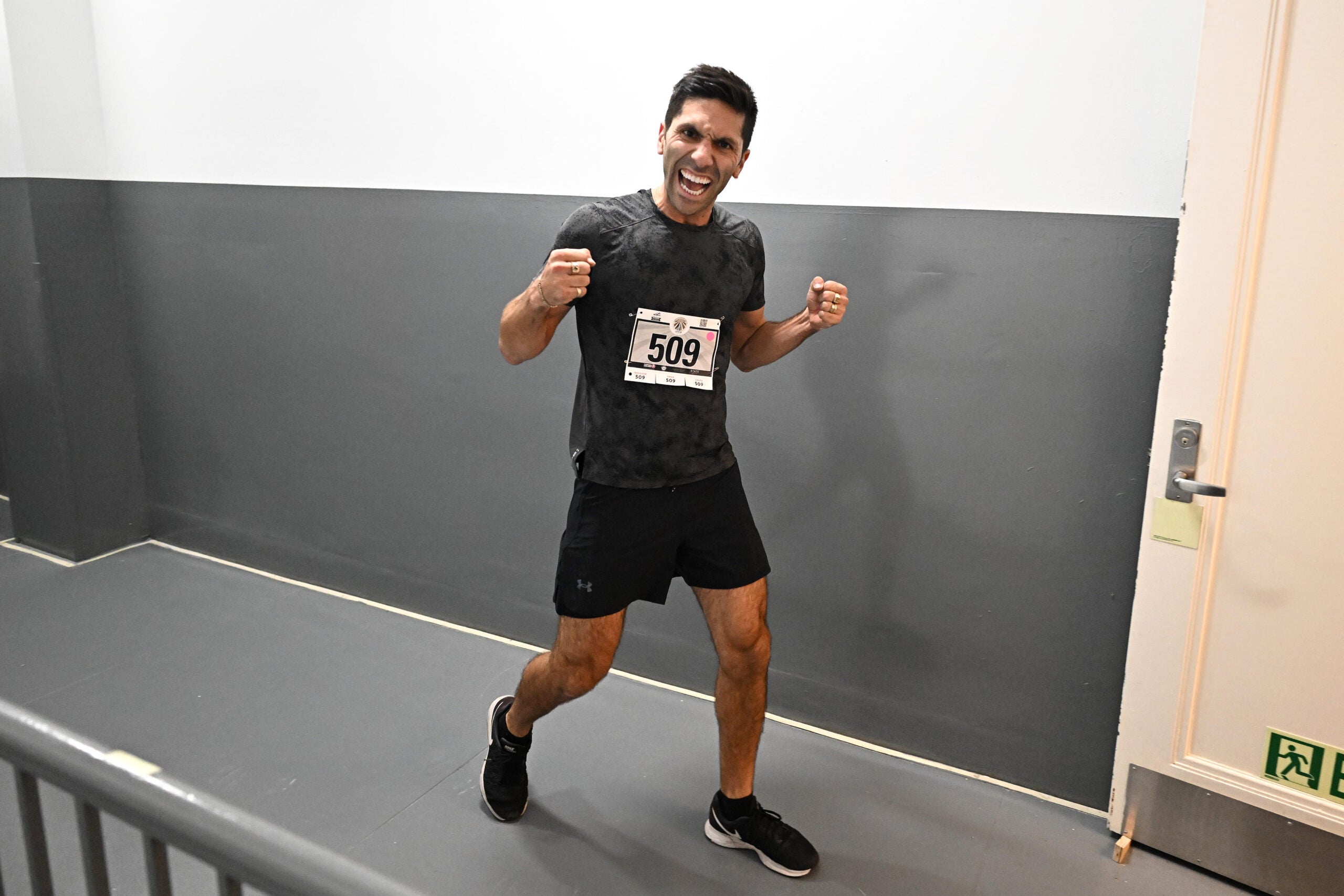 "Catfish" host Nev Schulman finished in just under 17 minutes in this year's Celebrity heat. Other heats in the race featured commercial real estate brokers, Empire State Building tenants, and members of the media.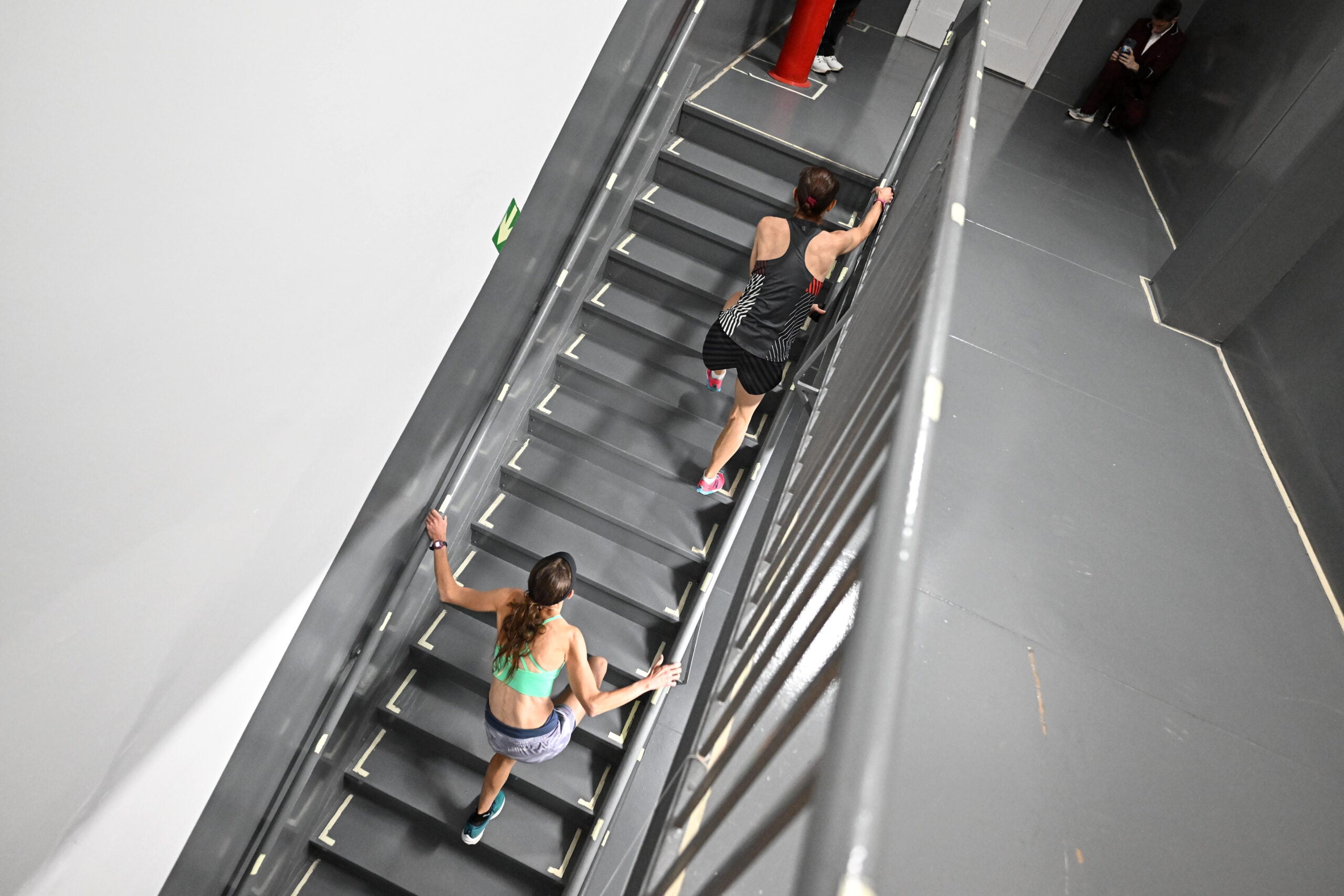 Running for CAF – the ESBRU official charity partner – was Anthony Smith, an Iraq war veteran with an arm amputation who finished the race with a time of 56:05. 
Red and White Lights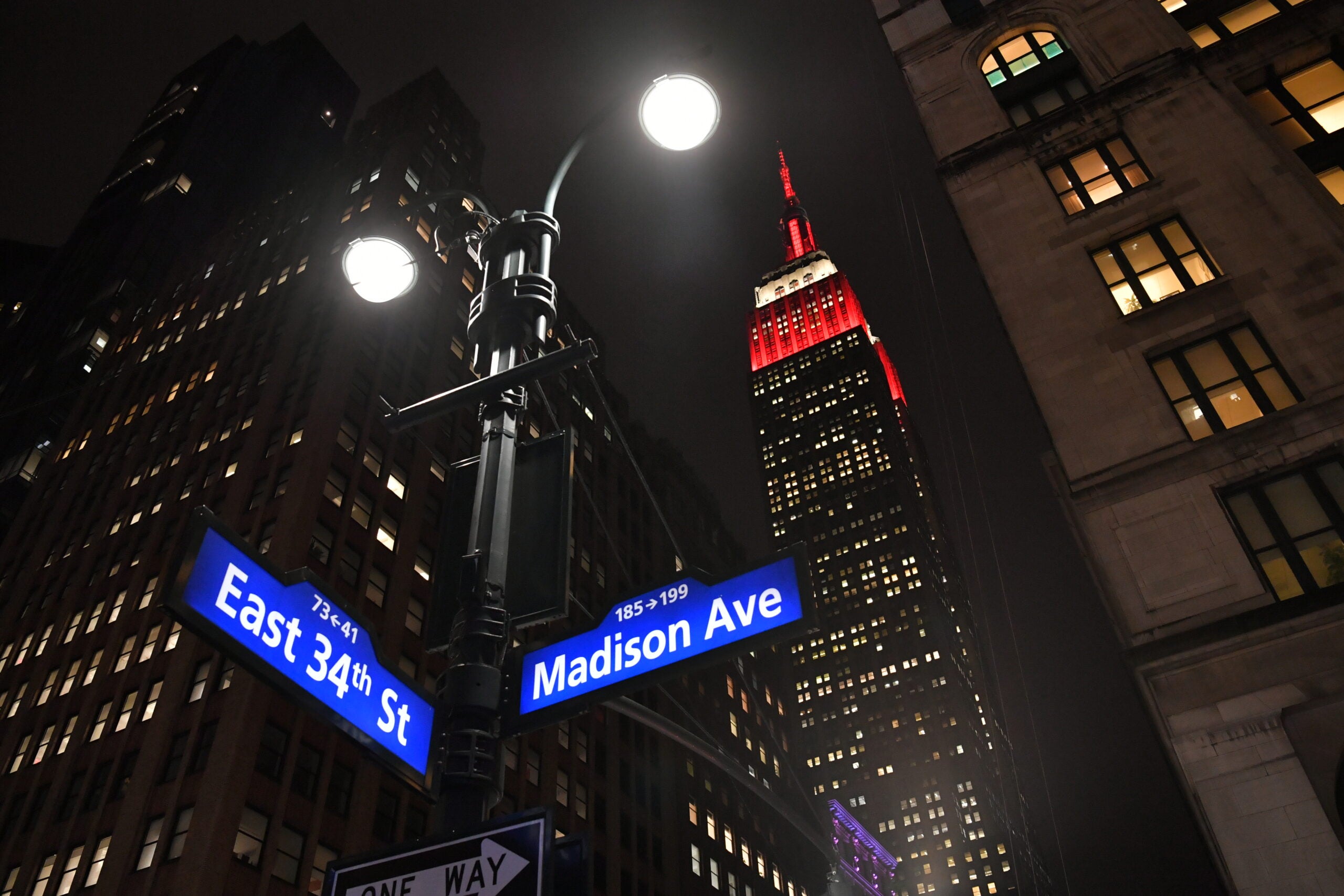 That evening, the Empire State Building shined its world-famous tower lights in red and white to celebrate the 44th annual Run-Up. 
Congratulations to all participants! 
Learn more about the Empire State Building Run-Up!
ESBRU

Flight to Quality
Fully modernized, energy efficient buildings that focus on providing our tenants with top tier amenities and a healthy environment at a lower price than the competition