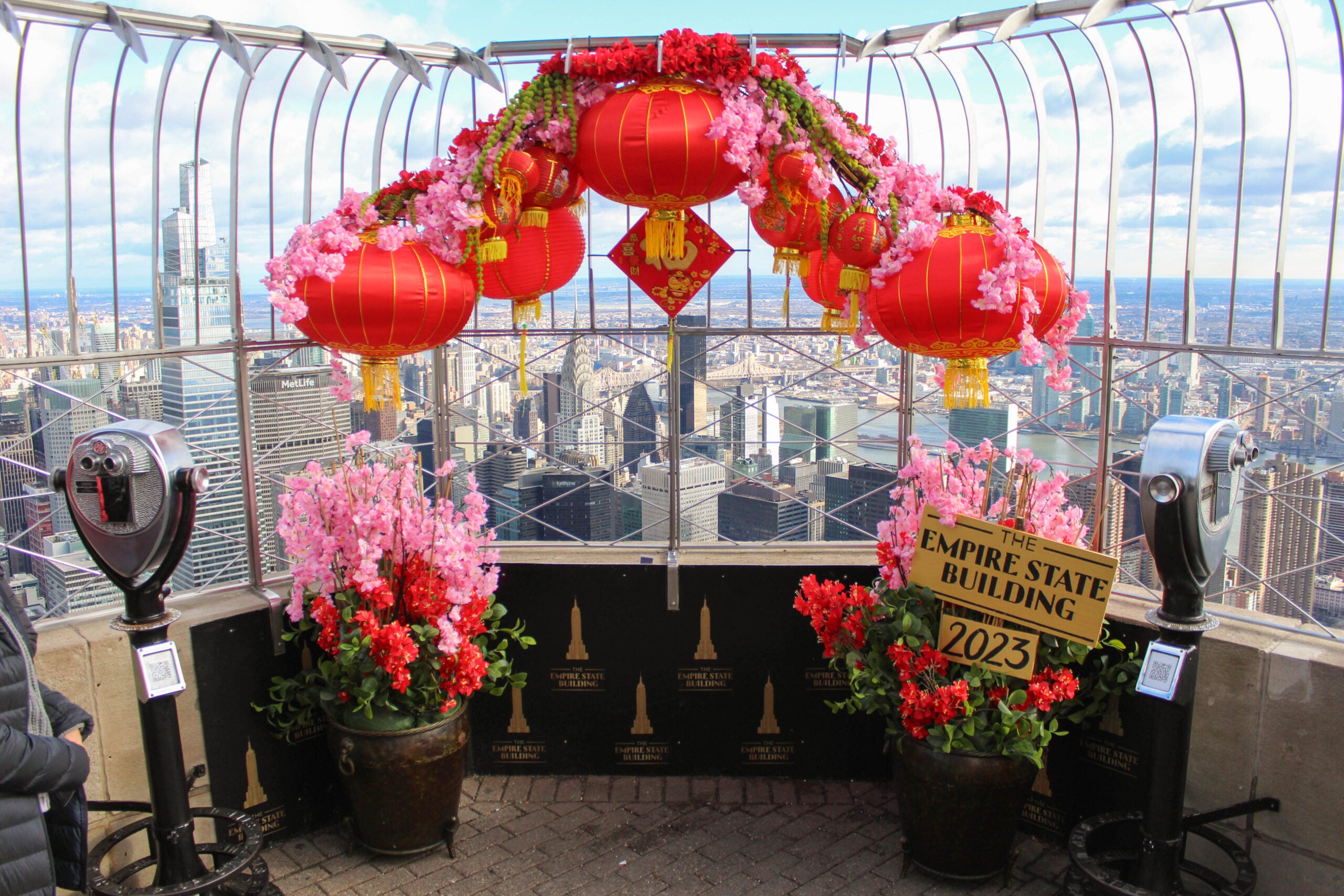 Empire State Building
The Year of the Rabbit: Lunar New Year Celebrations at ESB
On Jan. 20, the Empire State Building kicked off Lunar New Year celebrations and the start of the Chinese zodiac's Year of the Rabbit. The 'World's Most Famous Building' celebrated the Chinese New Year in partnership with China's Consulate in New York with a tower lighting ceremony, food pop ups, and festive displays on the 86th Floor Observatory and in the Fifth Avenue Lobby windows.  
Lighting Ceremony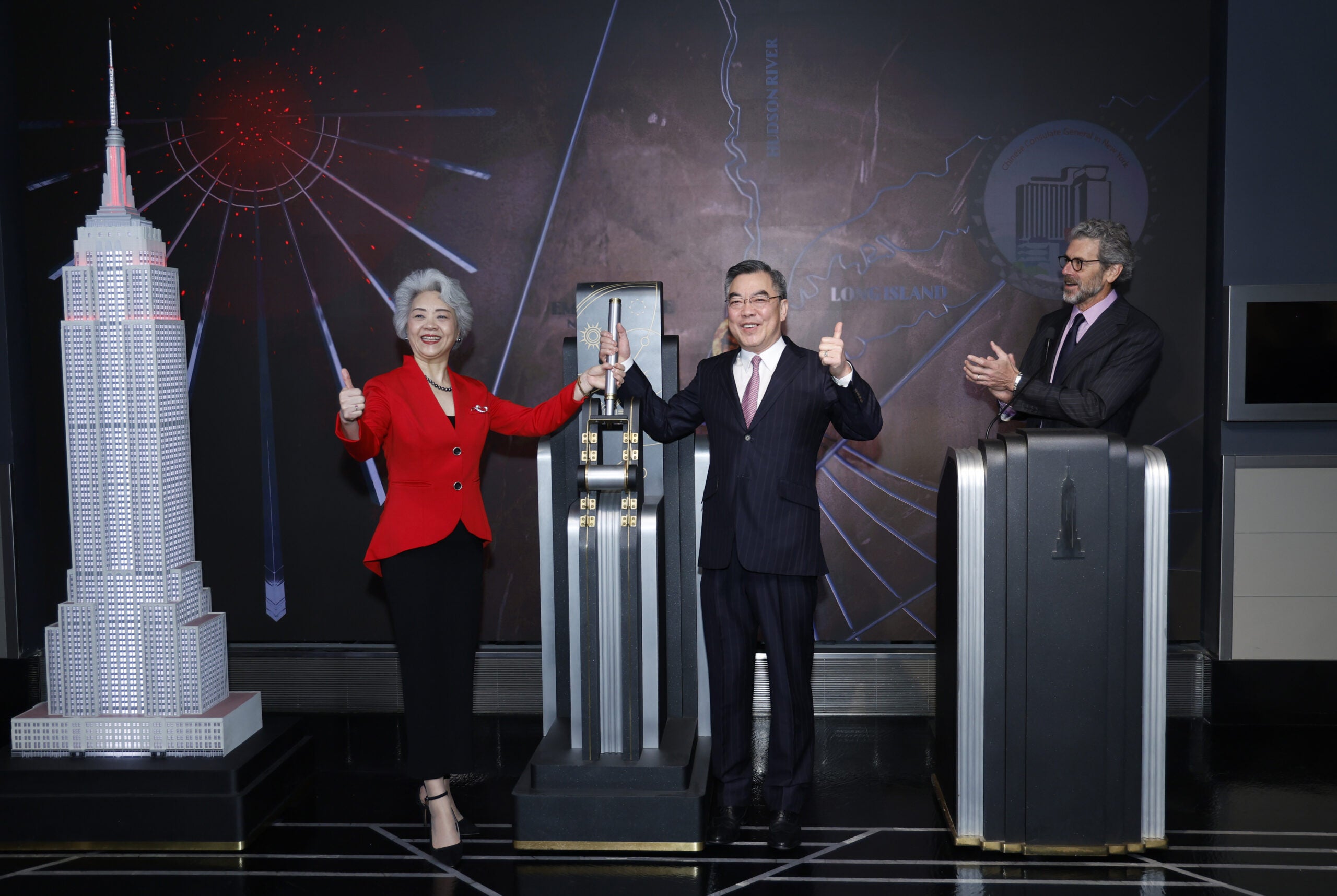 For the first time since 2020, the Empire State Building held an in-person lighting ceremony to celebrate Lunar New Year 2023 and the Spring Festival. The Empire State Building hosted Consul General Huang Ping to ceremonially flip the switch of the world-famous tower lights and tour the Observatory. Later that evening, the Empire State Building lit up red to honor the holiday.   
Observatory Treats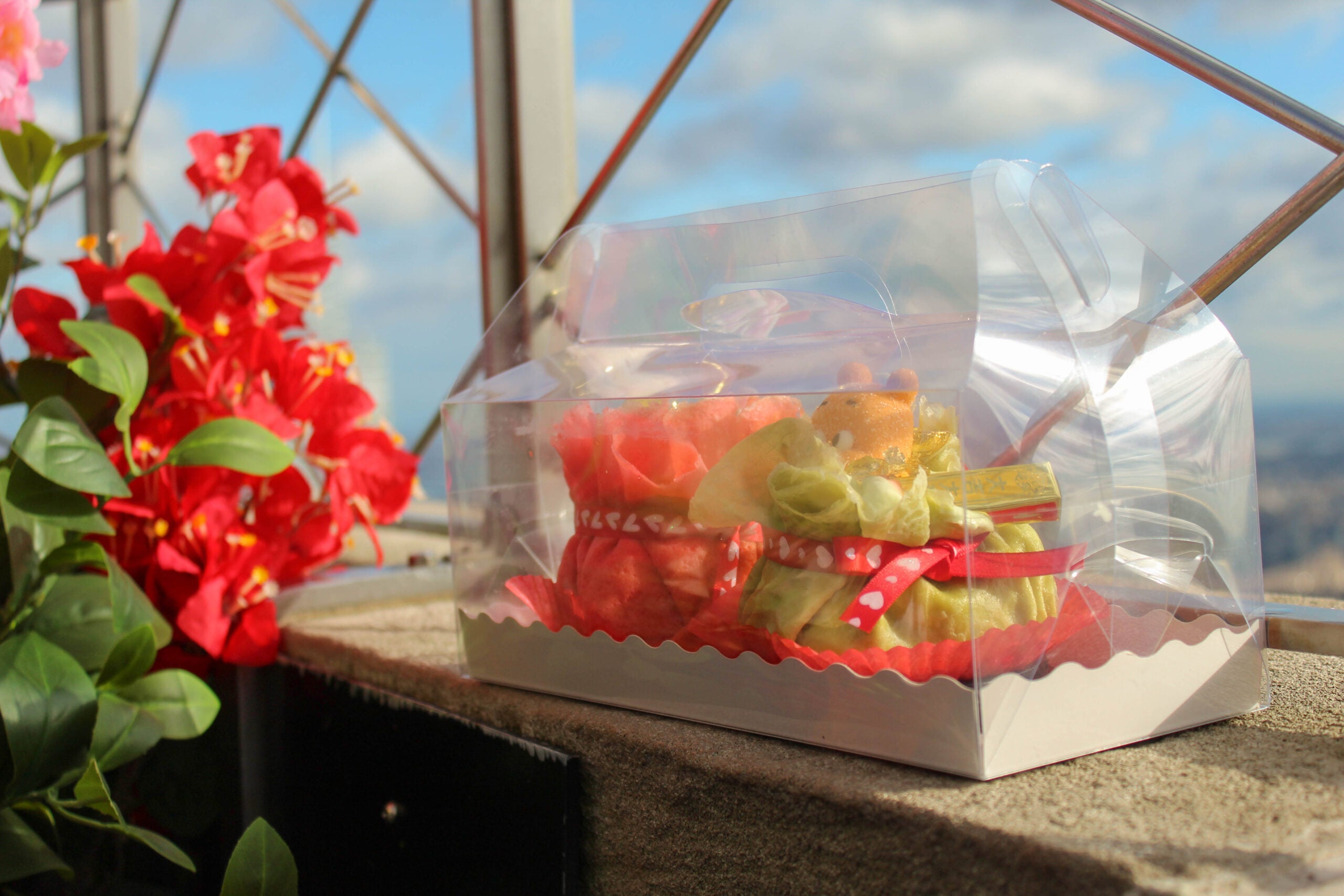 Sheng Mary Bakery took residence on the 86th Floor Observatory from Jan. 20-29. The Flushing bakery offered traditional Chinese treats that included cake cups, sesame balls, lucky bags, and bubble tea. Observatory guests enjoyed their Chinese desserts with breathtaking views from the heart of New York City. 
Festive Displays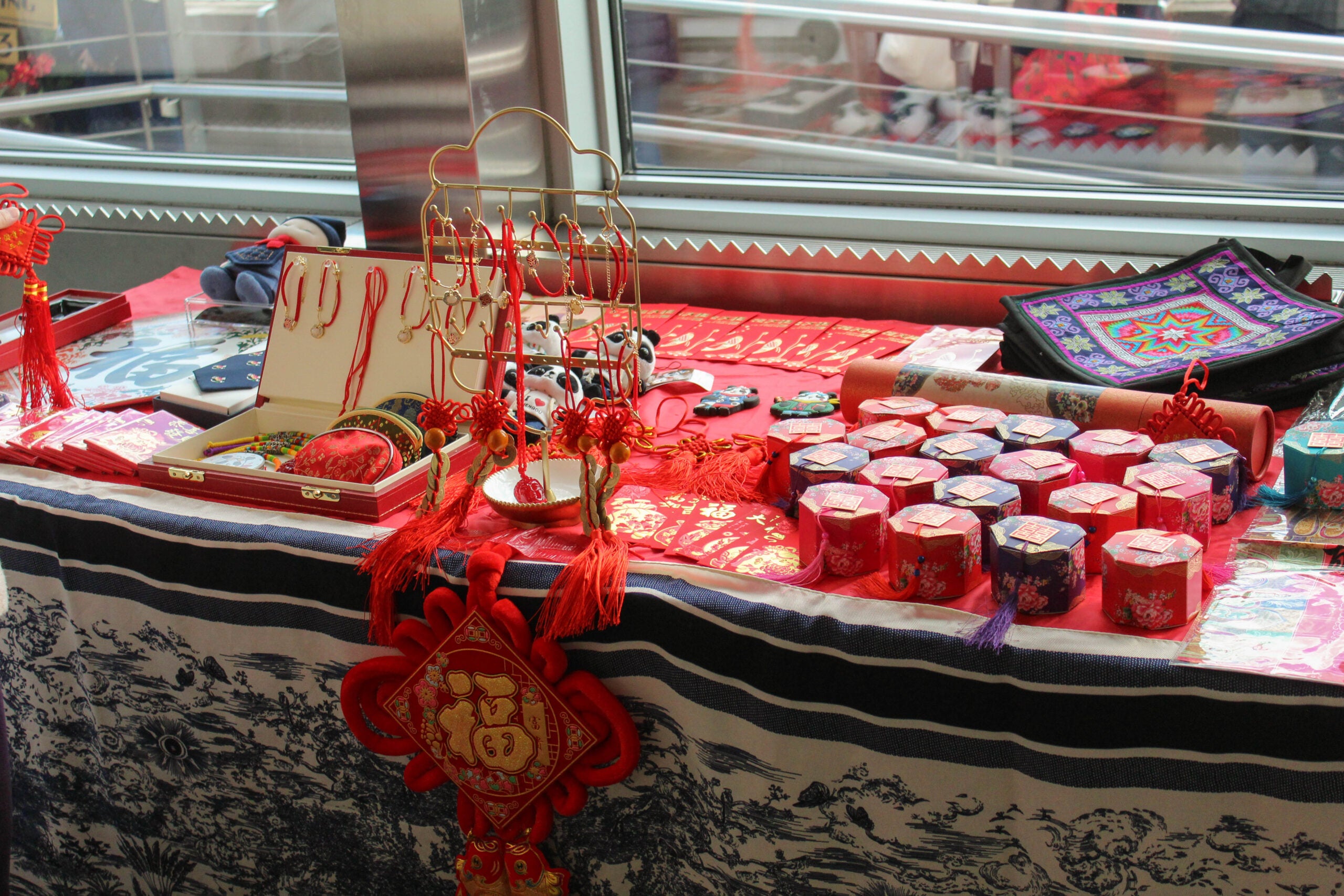 The Empire State Building unveiled a Spring Festival exhibition in its iconic Fifth Avenue Lobby windows that honors Lunar New Year and the Year of the Rabbit. The Fifth Avenue Lobby windows feature a festive installation with dynamic imagery of the rabbit's silhouette among colorful landscapes of Chinese lanterns, flowers, and trees. The exhibition will be on display until Feb. 15. Additionally, on the northeast corner of the 86th Floor Observatory deck is a festive photo display with lanterns, blossoms, and floral urns in a gold arch.  
See the Empire State Building's official press release here. 

Flight to Quality
Fully modernized, energy efficient buildings that focus on providing our tenants with top tier amenities and a healthy environment at a lower price than the competition