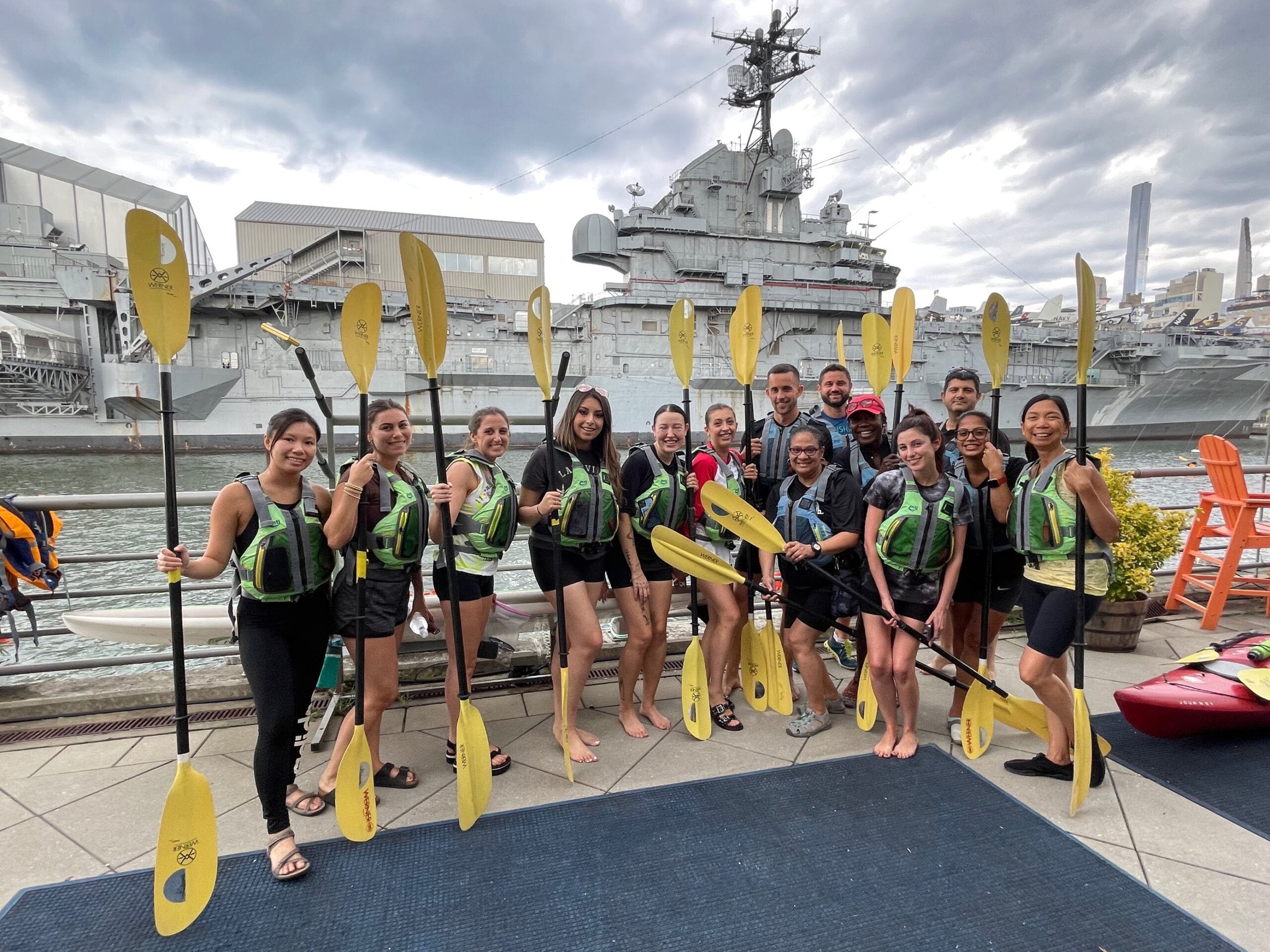 ESRT Events
Athletic Committee Hosts Summer Events
The Empire State Realty Trust Athletic Committee was hard at work this summer curating active events for the corporate community. See our favorites below! 
There's No Base Like Home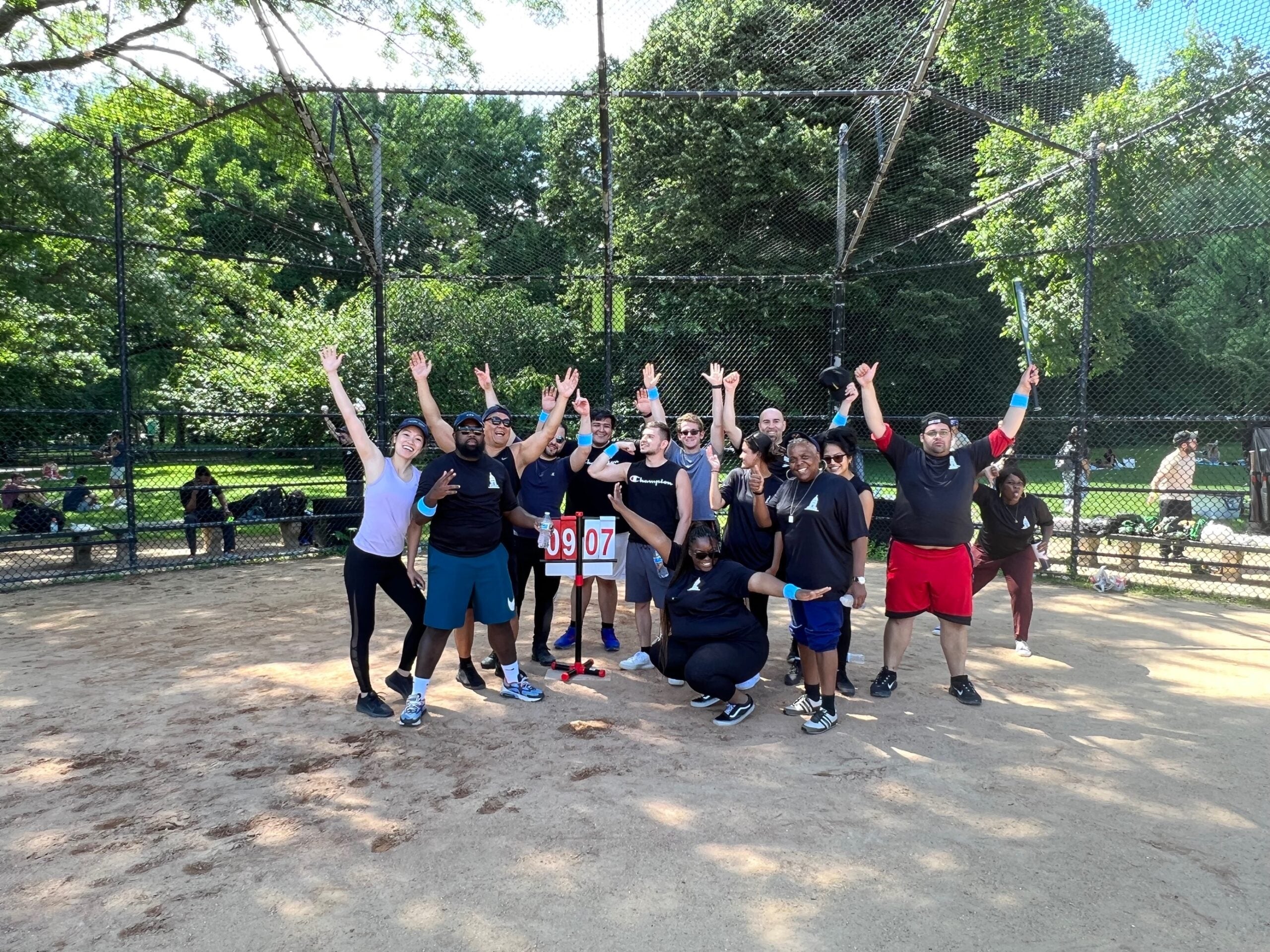 This summer's first event was an intercompany softball game at Central Park's Great Lawn on June 10. Colleagues gathered for a friendly competition before enjoying refreshments in the park. 
Float Your Boat
Colleagues took in stunning views of Manhattan and learned the history of the city's architecture in an hour-long kayak excursion up the Hudson River with Manhattan Kayak Co. on Aug. 18.  
Inner Warriors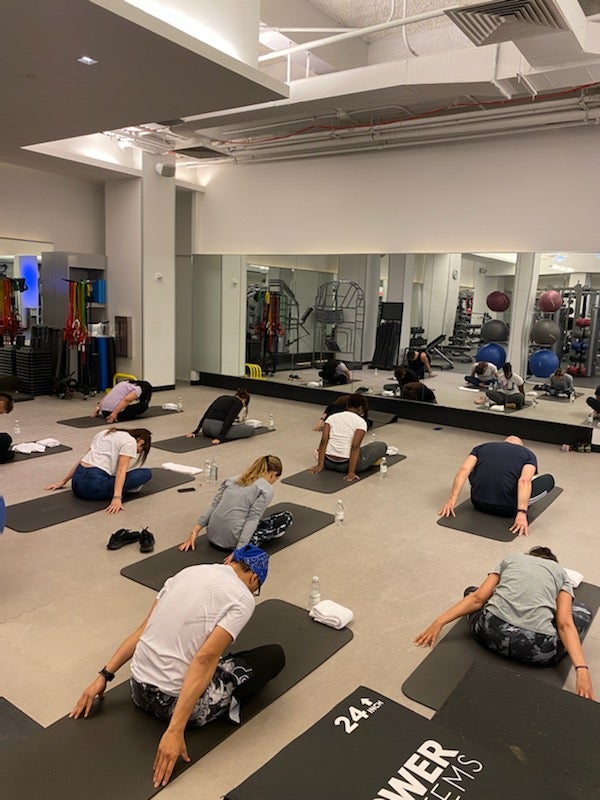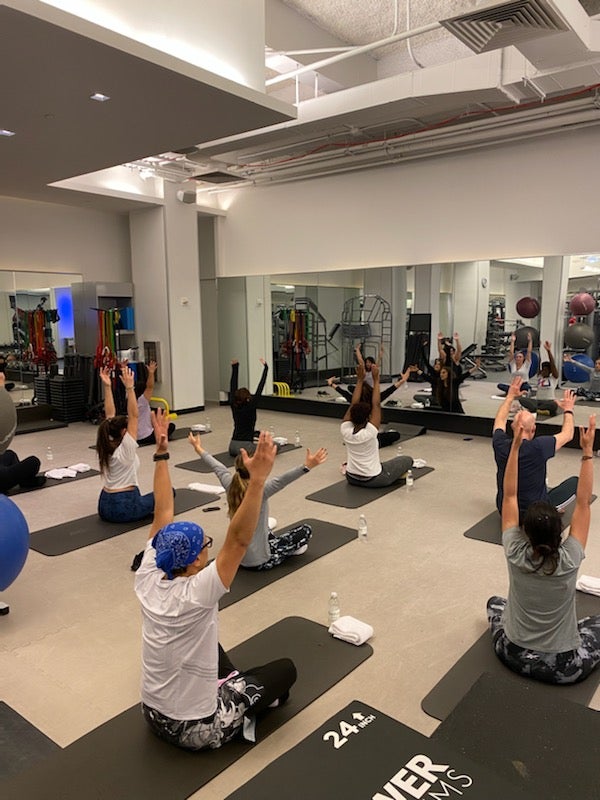 The Empire State Building gym welcomed the Athletic Committee for several yoga classes this summer, where colleagues participated in a mindful practice in small groups with a private instructor.  
Learn more about company culture at ESRT!
Social

Flight to Quality
Fully modernized, energy efficient buildings that focus on providing our tenants with top tier amenities and a healthy environment at a lower price than the competition