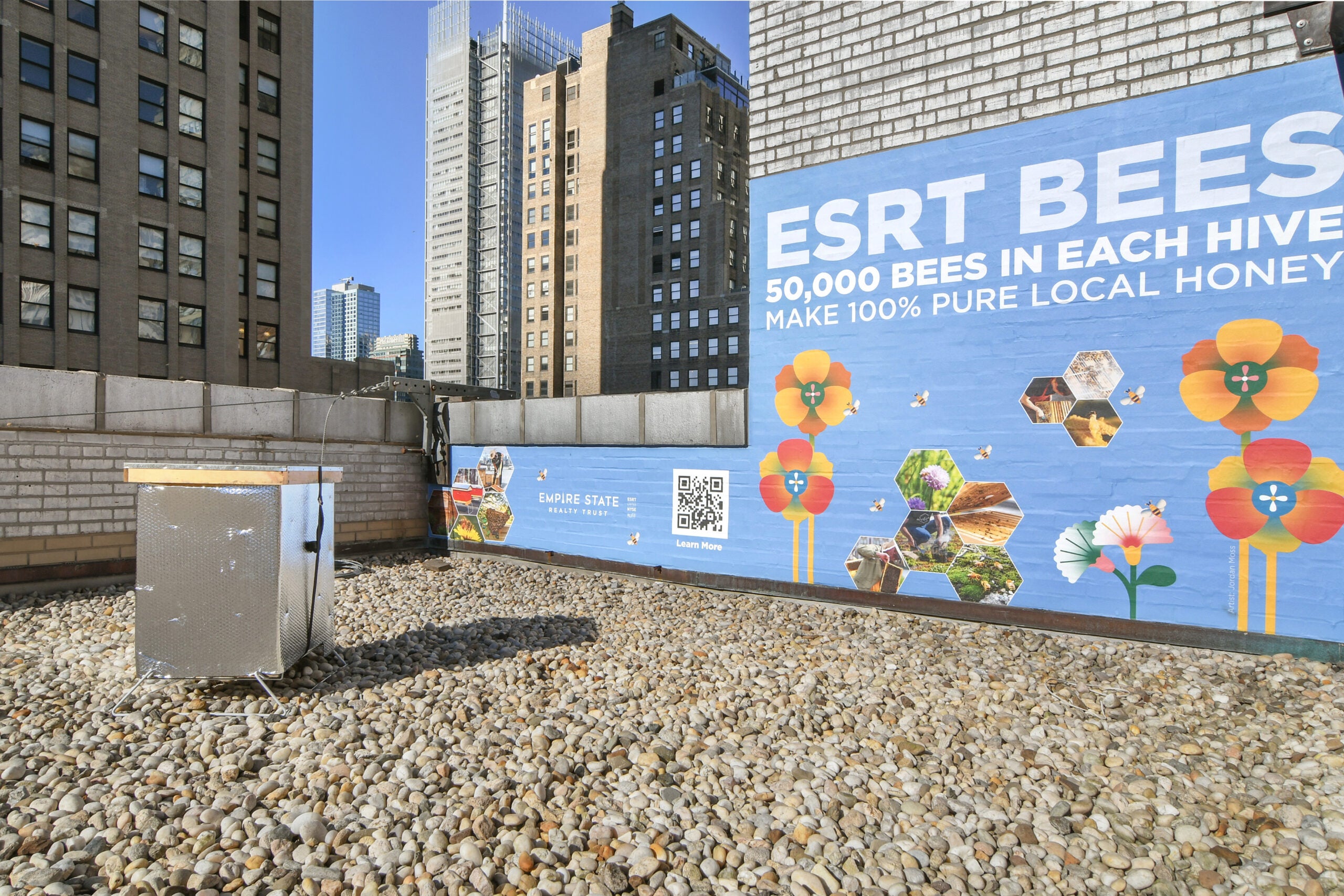 Sustainability
All the Buzz: New Tiny Tenants at ESRT! | ESRT
It's official – ESRT welcomed its tiniest tenants! 
Empire State Realty Trust installed four honeybee hives at four different buildings in its New York City portfolio – including at the world-famous Empire State Building – as part of its continued sustainability initiatives. The installation and maintenance are in partnership with Alvéole, an urban beekeeping company. 
Why honeybees?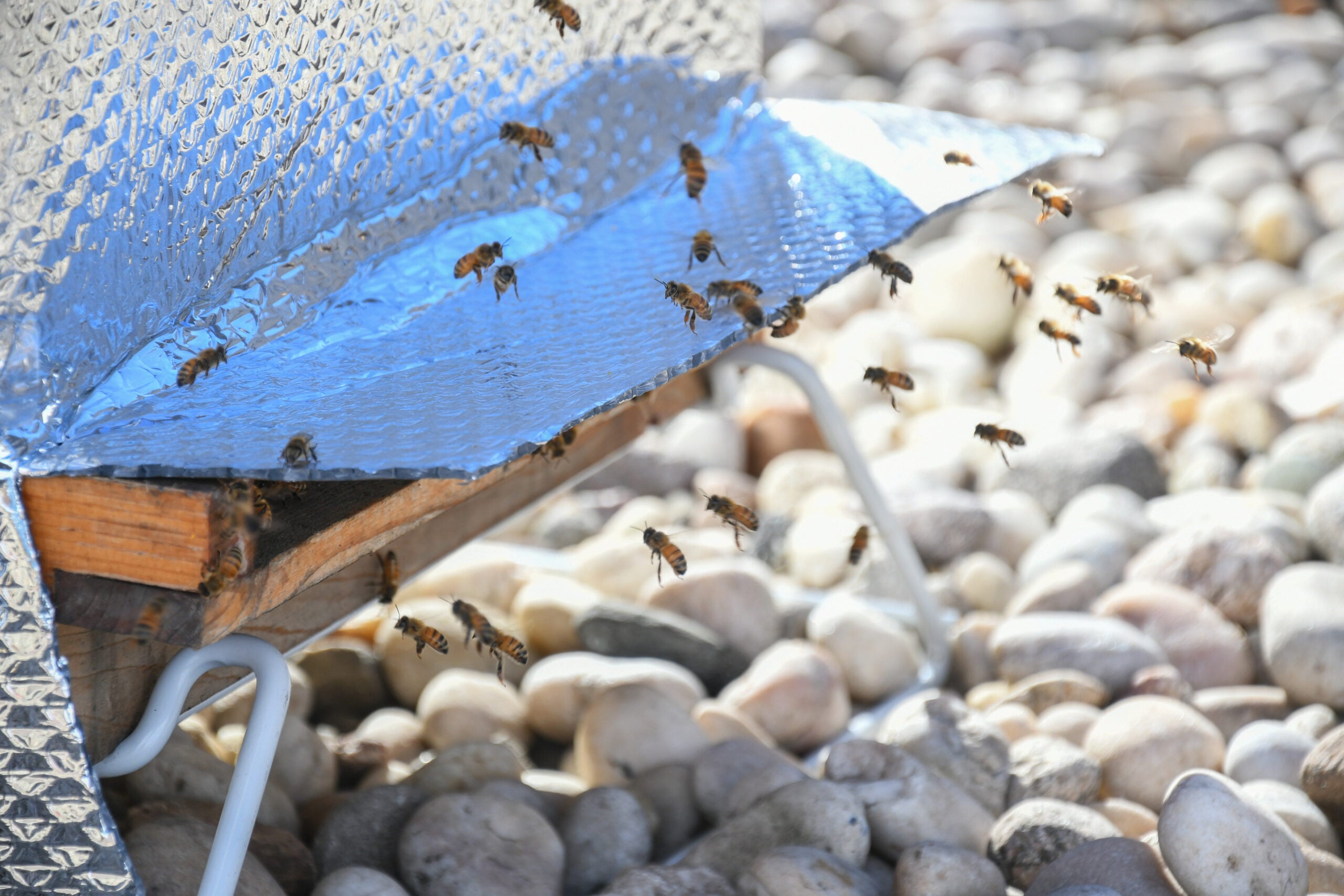 We rely on bees for a third of our food supply! According to Alvéole, honeybees and pollinators are essential for the survival of 90% of plant species and 75% of food crops, and they are in serious decline. The hives at ESRT's properties – which each contain about 50,000 bees at the height of pollination season – will aid in the restoration of New York City's bee population and provide pollination to the surrounding area. 
Where are the hives located?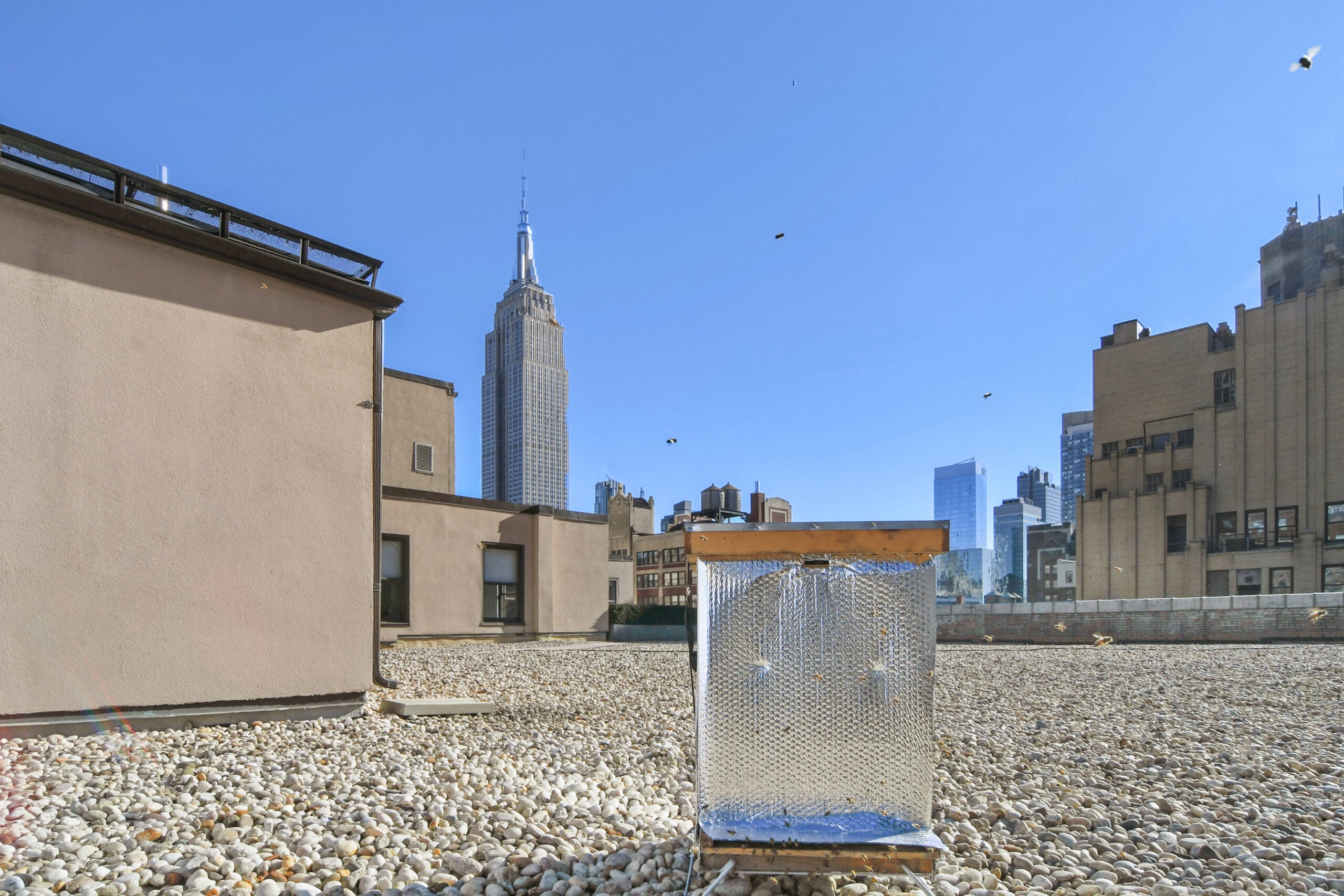 What's in it for tenants?
Free local, ethically sourced honey in an eco friendly environment! 
Each hive is expected to produce an average of 30 pounds of honey every year. ESRT will collect honey harvested to give to tenants and guests at annual events held in each building. 
In a bit of fun, tenants of each building will have the opportunity to name their hive's queen bee. The winner will receive a $100 gift card and receive the hive's first produced jar of honey. 
Tenants are invited to attend informational sessions with the beekeeper to learn more about this important program and to aid in employee engagement and retention. 
Did you know?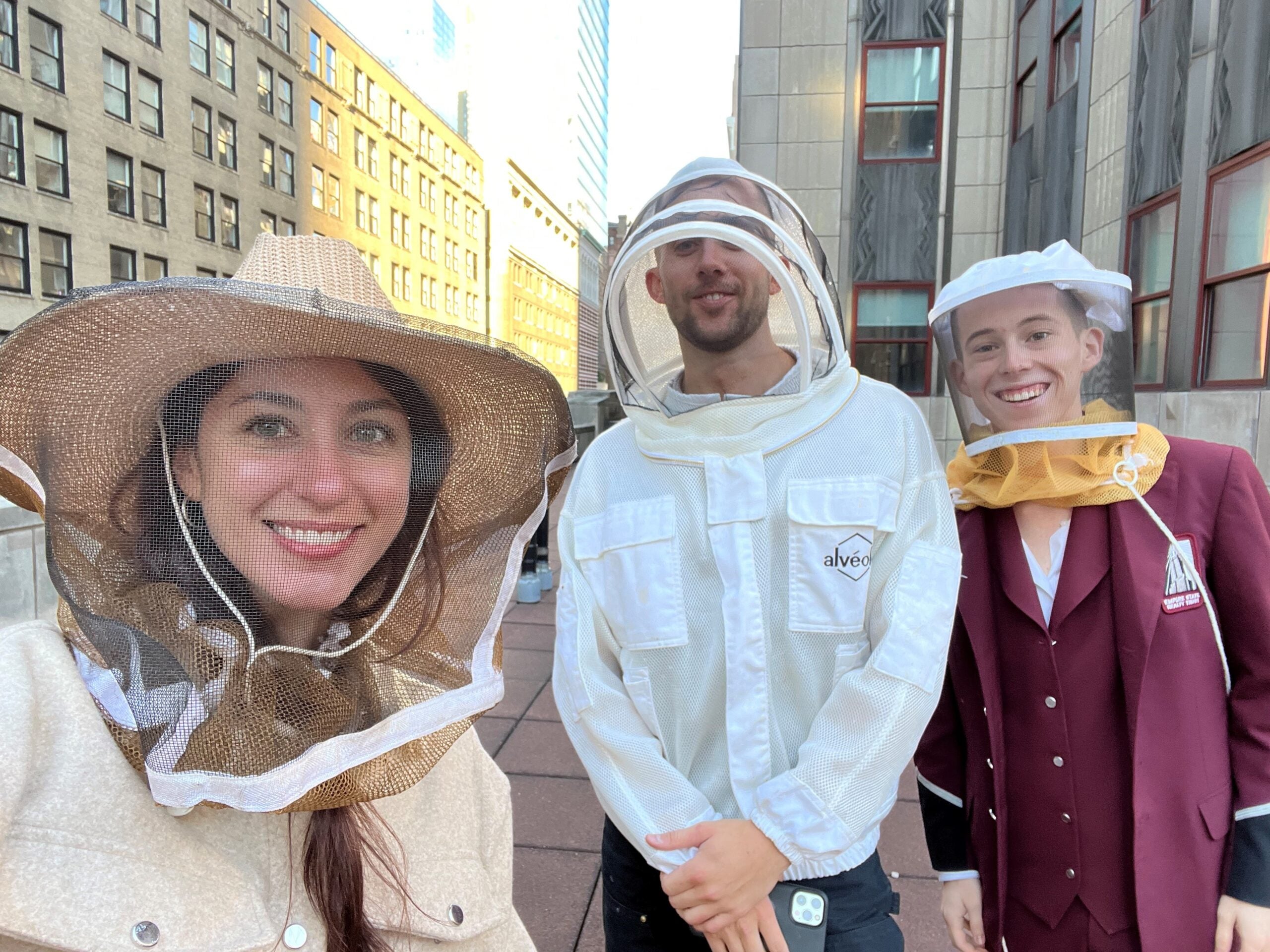 Throughout our onboarding process with Alvéole, we had opportunities to visit the hives and learn from the beekeepers. 
Through these sessions we learned some fun facts: 
All worker bees in these hives are female.

 

The average honeybee visits more than 2,000 flowers every day.

 

Bees love caffeine. 

 

As they get older, worker bees' tasks become more complex.

 

Bees can see color, particularly blue, purple, and violet!


"Bees have arrived [at] the most iconic New York City building," said beekeeper Madeline Zeif, in a post to the building's MyHive. "We are so thrilled to have installed your new residents to the 6th floor setback of the Empire State Building." 
Learn more about the buzz behind the beehives on the Alvéole website!
Read ESRT's official press release here. 
Find out more about sustainability at ESRT!
ESG

Flight to Quality
Fully modernized, energy efficient buildings that focus on providing our tenants with top tier amenities and a healthy environment at a lower price than the competition