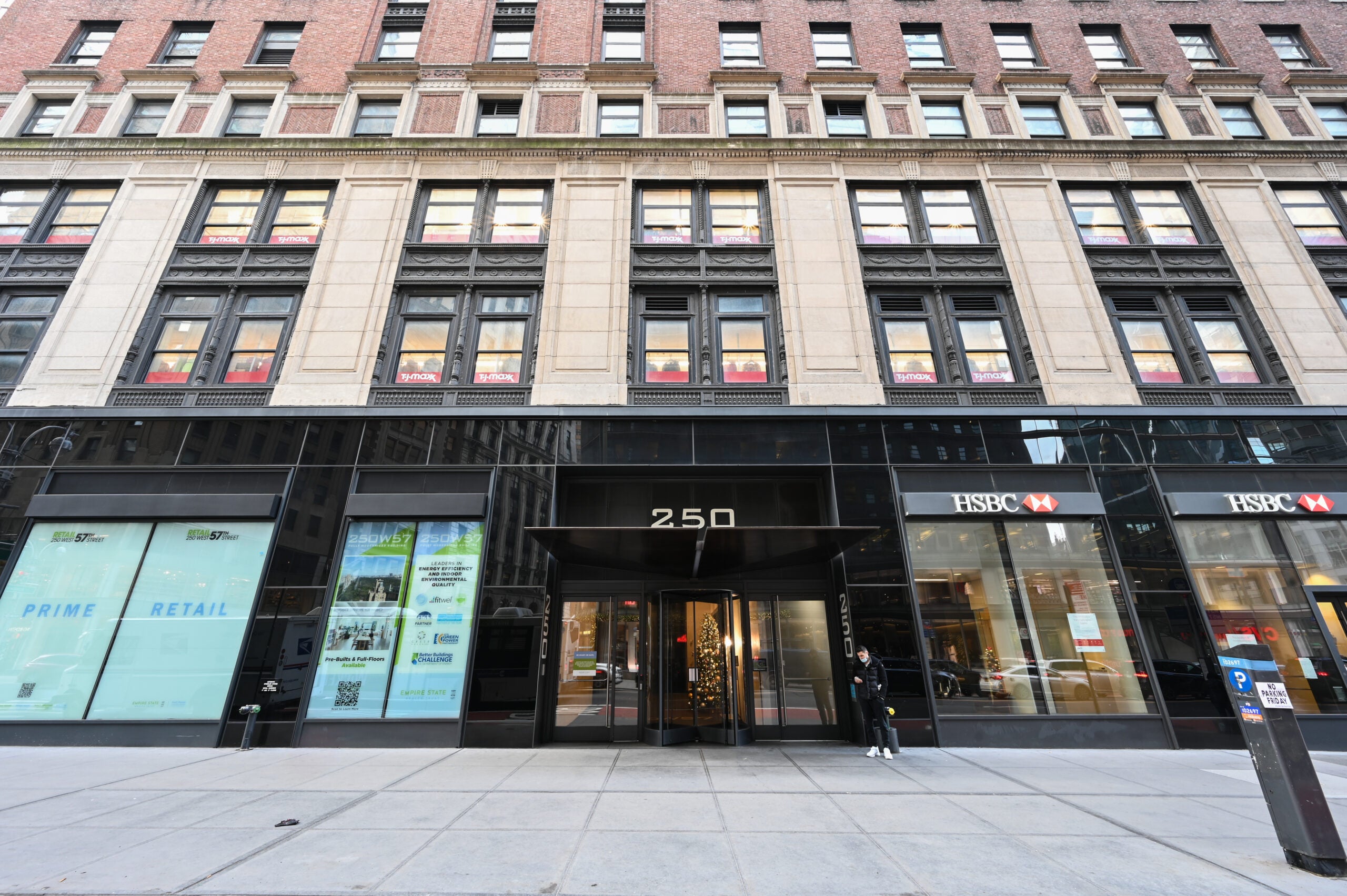 Leasing
Love Where You Work: Explore the ESRT Buildings' Bustling Neighborhoods!
ESRT buildings offer a wide array of amenities and in-building food options, but just as important are the neighborhoods that surround them. Explore what our tenants love about these vibrant pockets of New York City, from upscale retailers to fast casual and fine dining establishments. 
The Campus
Just south of Times Square, six ESRT buildings – 1333 Broadway, 1350 Broadway, 1359 Broadway, 1400 Broadway, 501 Seventh Avenue, and 111 W. 33rd Street – are located near Broadway's Pedestrian Plaza and share a campus of amenities that includes a tenant lounge and plans for a recently announced town hall space and rooftop. The lively neighborhood offers convenient access to Penn Station, Grand Central Terminal, and 14 subway lines.  
Lunch is limitless near the Campus. Tenants can enjoy grab-and-go bites at nearby Chipotle or Shake Shack, or chat business at the world-famous Wolfgang's Steakhouse. Elevate your dining experience at the nearby Gabriel Kreuther, a contemporary French restaurant with two Michelin Stars, or sip a signature martini with sweeping New York City views on the rooftop at Daintree.  
Columbus Circle
ESRT's property at 250 W. 57th Street sits at the heart of Columbus Circle and steps from Central Park, Time Warner Center, Lincoln Center, and Billionaires' Row. The building is surrounded by countless prestigious brands and offers access to the area's 21 million annual pedestrians from The Shops at Columbus Circle, the underground TurnStyle, and the Columbus Circle Station – NYC's fourth busiest transit hub.  
Enjoy a happy hour with craft beers and cocktails at the nearby As Is NYC or sit for a casual solo lunch at Totto Ramen. Treat yourself to a special meal at Per Se, Thomas Keller's New American institution that earned three Michelin Stars. 
In a recent testimonial video, Rick Cook, co-founder of COOKFOX and tenant at 250 W. 57th Street, described his building's neighborhood.  
"We all strive for authenticity in our life. We strive for it in the architecture, but it's also important that the neighborhood supports a lot of optionality," Cook said. "This location is fascinating. It's got a certain grit and feel that's very unique in New York." 
Join the national retailers in ESRT's portfolio!
Portfolio

Flight to Quality
Fully modernized, energy efficient buildings that focus on providing our tenants with top tier amenities and a healthy environment at a lower price than the competition