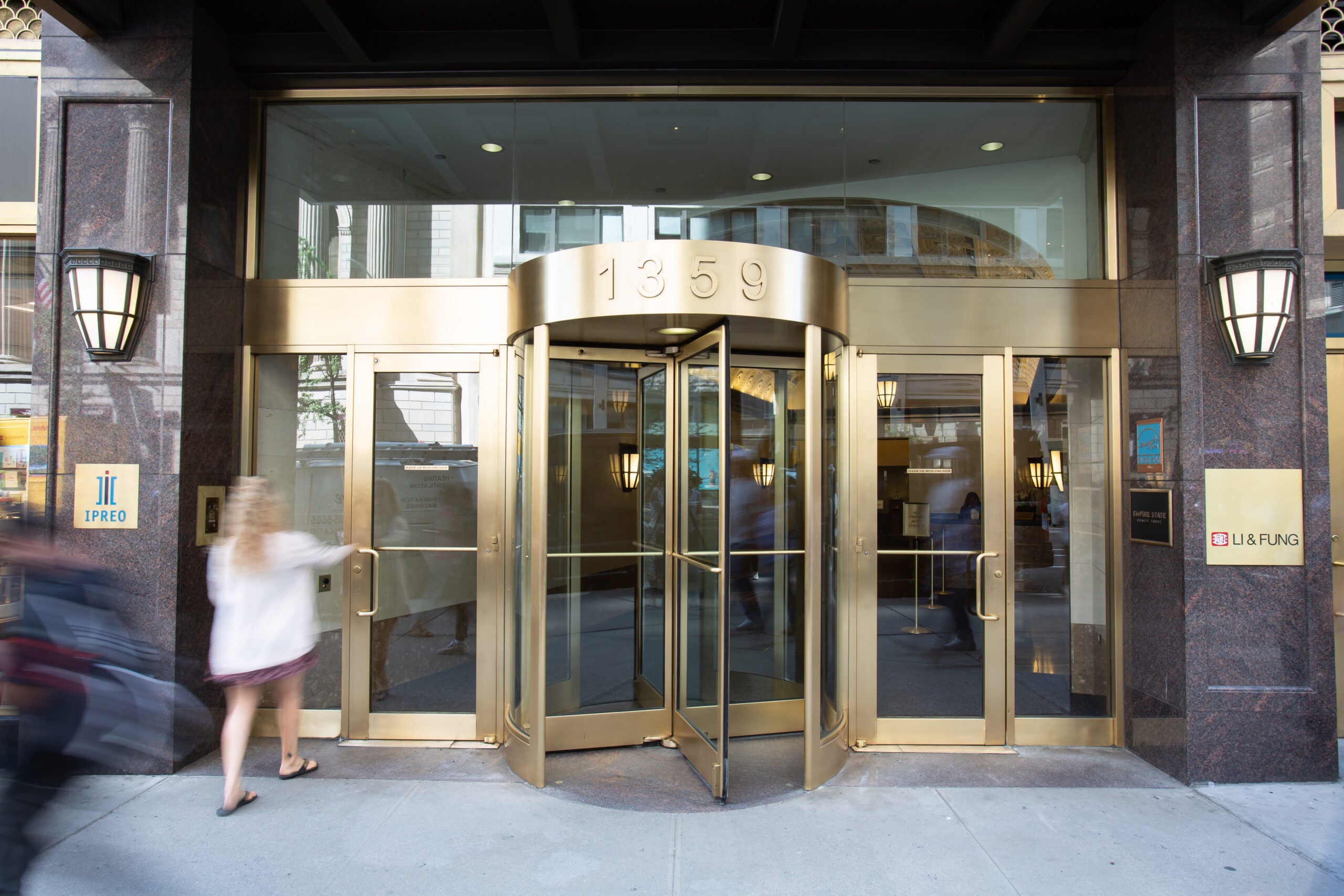 Tenant Spotlight
"A Collaborative Work Environment" – Progyny Thrives at 1359 Broadway | Empire State Realty Trust
What if you could work in a sustainable, healthy building in the heart of Manhattan, just minutes away from top restaurants, shops, and attractions?  
That's exactly what Progyny – a leading fertility and family building benefit provider – offers its employees in its collaborative office space at 1359 Broadway. From unmatched amenities and efficient layouts to premier indoor environmental quality and incredible views, 1359 Broadway is an ideal option for any growing company. 
Progyny CEO Pete Anevski recently sat down with ESRT to share what he loves about their recently expanded office space in Midtown. See highlights and the full video below! 
Convenient Location
Located along the Broadway pedestrian plaza, 1359 Broadway offers convenient access to major transportation hubs, subway lines, dining, lodging, and shopping. 
"We picked this location for a couple of reasons," Anevski said in a testimonial video. "It was central relative to all types of commuting access; it has a lot of good amenities in the area, good restaurants. It's got Bryant Park close by where you can sit outside, have lunch, walk around, get some fresh air. All those things are important to employees, which make them important to us." 
Exceptional Partnership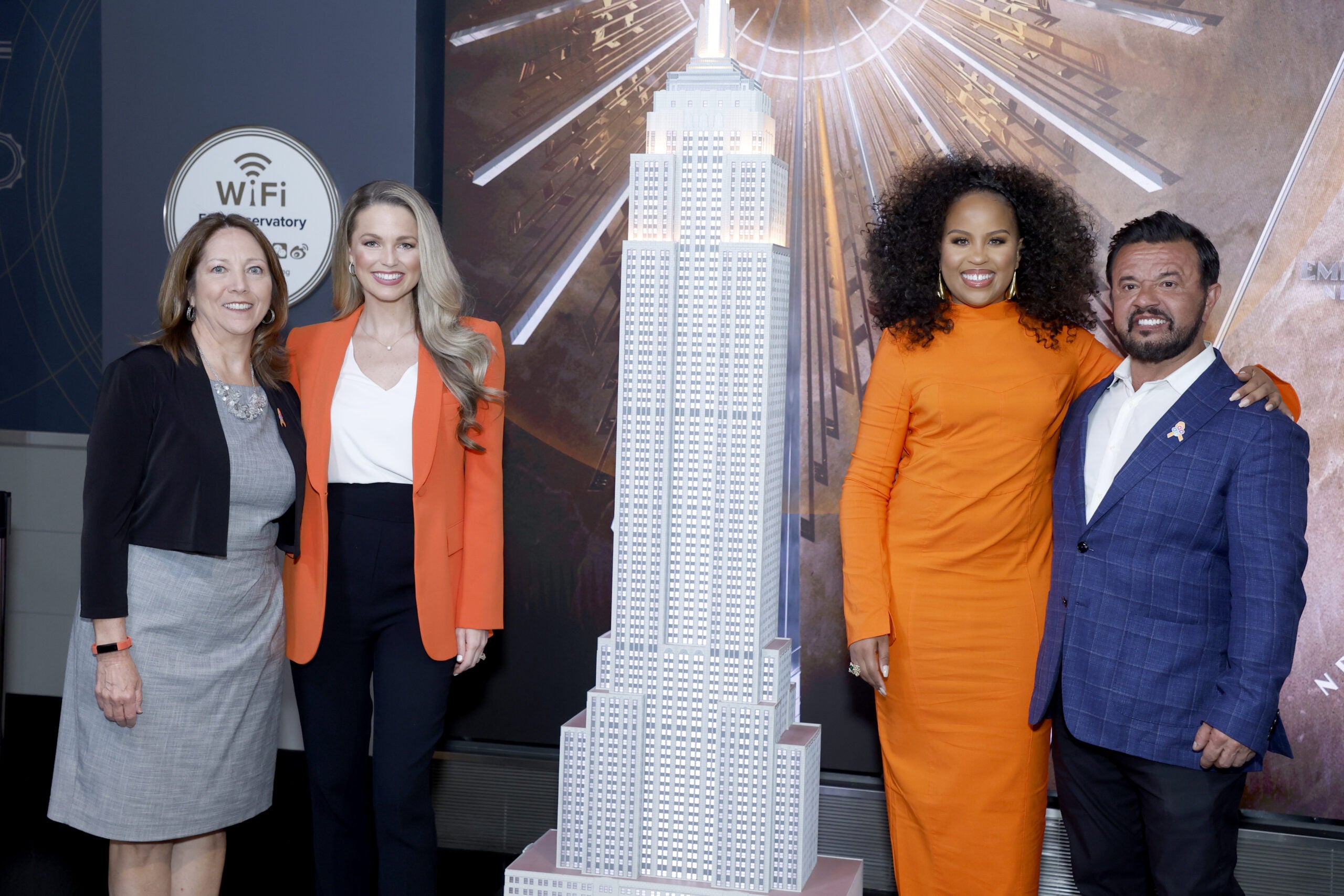 ESRT announced in March 2022 that Progyny committed to 70,573 square feet across three floors in a long–term lease at 1359 Broadway. To honor Fertility Awareness Week, Progyny lit the Empire State Building in orange with CBS sideline reporter Allie LaForce and actress Kellee Stewart on April 27, 2022. 
"There really wasn't anything I can think of that we weren't able to do that we needed," Anevski said. "That's just an example of ESRT's willingness to partner with us and help us be successful in any way that we can." 
Collaborative Environment
Progyny worked with ESRT to build out an office space to suit their unique needs and personality. 
On the Progyny office layout, Anevski said "we have an open floor plan which facilitates a very collaborative work environment, one that's not formal, that's not 'corporate.' I think it adds to the culture." 
Unmatched Amenities
Tenants at 1359 Broadway – along with ESRT's 1333 Broadway, 1350 Broadway, 1400 Broadway, 501 Seventh Avenue, and 111 W. 33rd Street – have access to The Campus amenities which include a tenant lounge and plans for a town hall space and rooftop. 
"In a short period [ESRT is] going to have available a lounge area, an outdoor rooftop, and they're going to have a town hall area all accessible to the tenants in this building. So, we're pretty excited about that," said Anevski. 
Find your perfect office space with ESRT!
Portfolio

Flight to Quality
Fully modernized, energy efficient buildings that focus on providing our tenants with top tier amenities and a healthy environment at a lower price than the competition