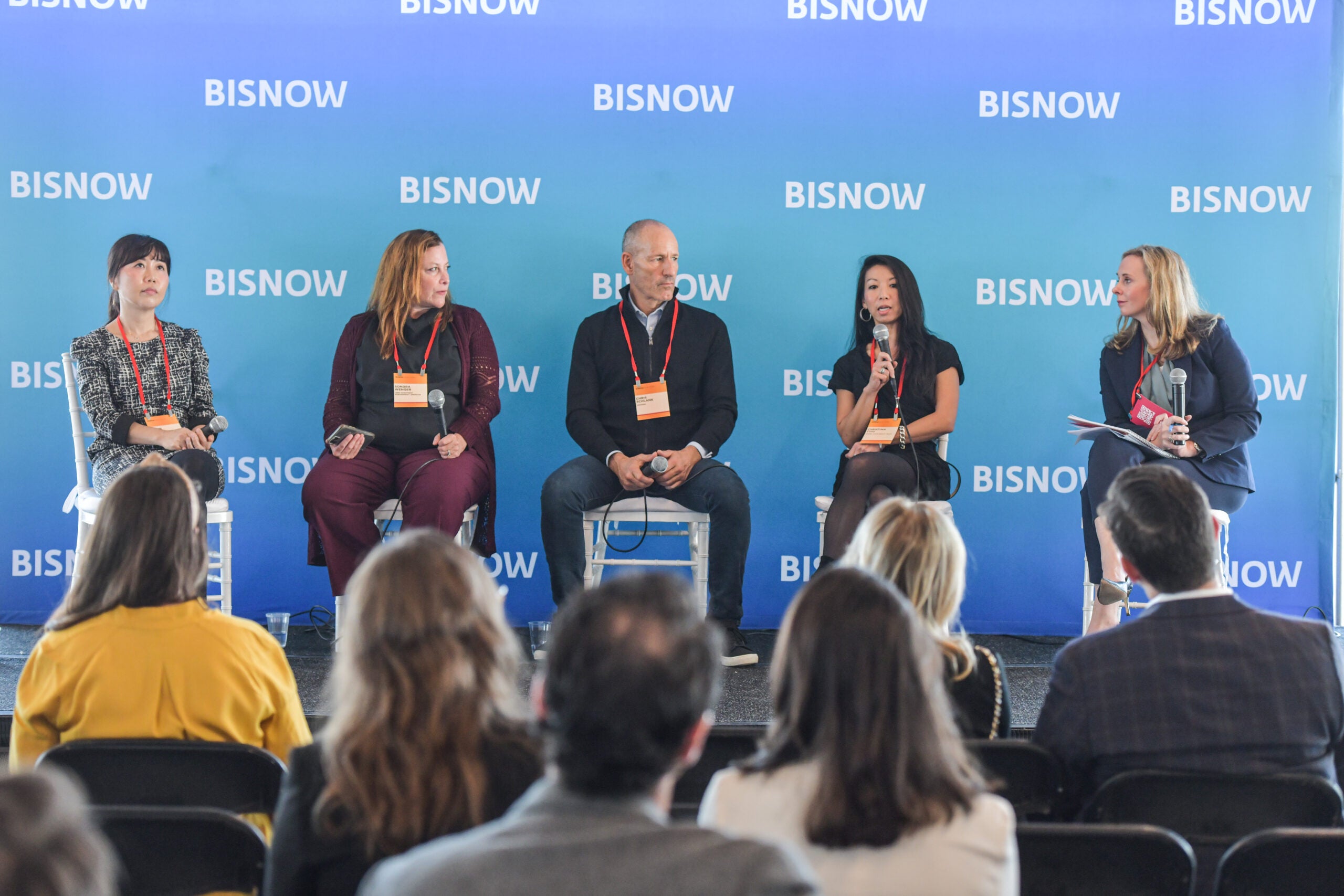 Thought Leadership
Economics and the Capital Market: ESRT CFO Christina Chiu Talks with Bisnow!
Buy, sell, or hold?
ESRT's EVP and Chief Financial Officer Christina Chiu began her morning on Nov. 2 downtown at the World Trade Center to discuss economic forecasts and the capital market on a panel with Bisnow.  
Christina was joined by Helen Hwang of Meridian Investment Sales, Chris Schlank of Savanna, and Sondra Wenger of CBRE for a panel discussion that included comments on investment on office and residential property, amenities, tenant engagement, and ESG.  
See highlights from Christina below! 
On investment in amenities:
"I think it's important for offices not to chase a trend to say, 'I need amenities, and therefore we will build.' It's really about 'where will I see an appropriate return on the capital that's spent,' especially in today's market where the cost of capital is extremely high and the return is unknown." 
On tenant engagement and ESG:
"The only way you will be able to actually cut carbon emissions operationally is if you engage with the tenants and change tenant behavior. A lot of large public companies have to publish their own corporate sustainability reports. They will look for landlords to feed them data and if you're not doing that, you're not doing your part, and [just] charging them the rent that you charge to occupy your space." 
Learn about investor relations at ESRT!
Investors

Flight to Quality
Fully modernized, energy efficient buildings that focus on providing our tenants with top tier amenities and a healthy environment at a lower price than the competition