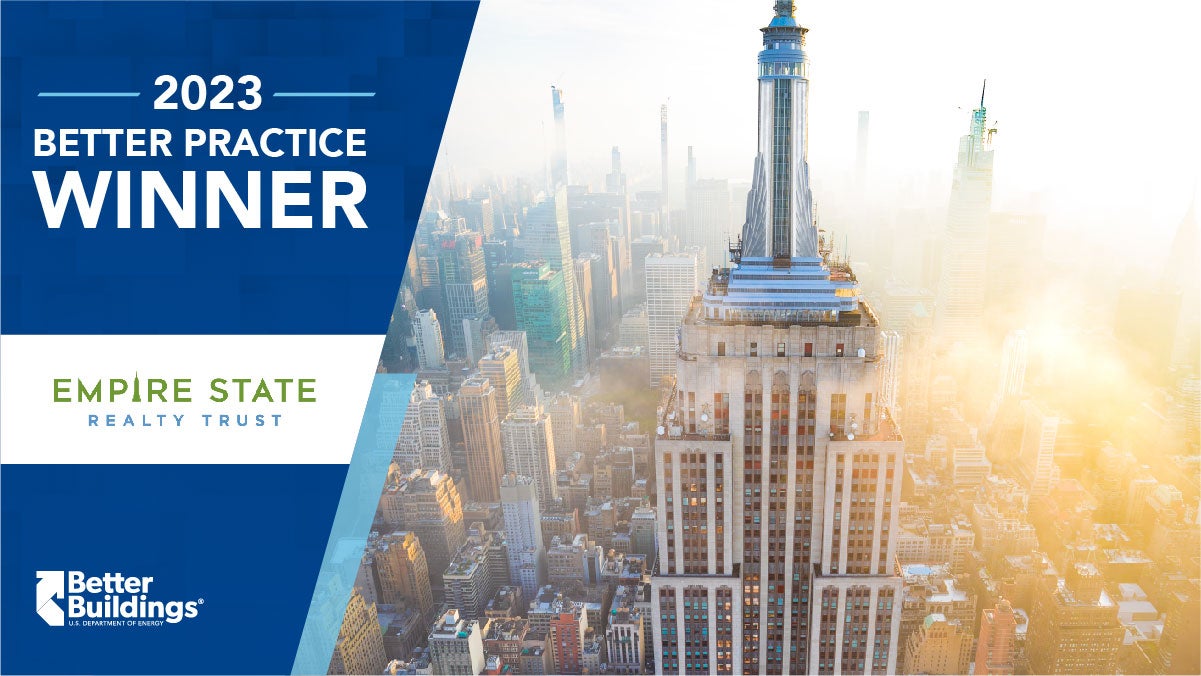 Sustainability
Better Buildings: ESRT Clinches Better Project, Better Practice Awards
Two more in the books. 
Empire State Realty Trust was named a Better Practice Award and Better Project Award winner from the U.S. Department of Energy's Better Buildings Initiative. These awards honor innovative, industry-leading work in energy efficiency, water efficiency, emissions reduction, and/or waste reduction. The winners were announced as part of the Better Buildings, Better Plants Summit on April 12. 
Better Project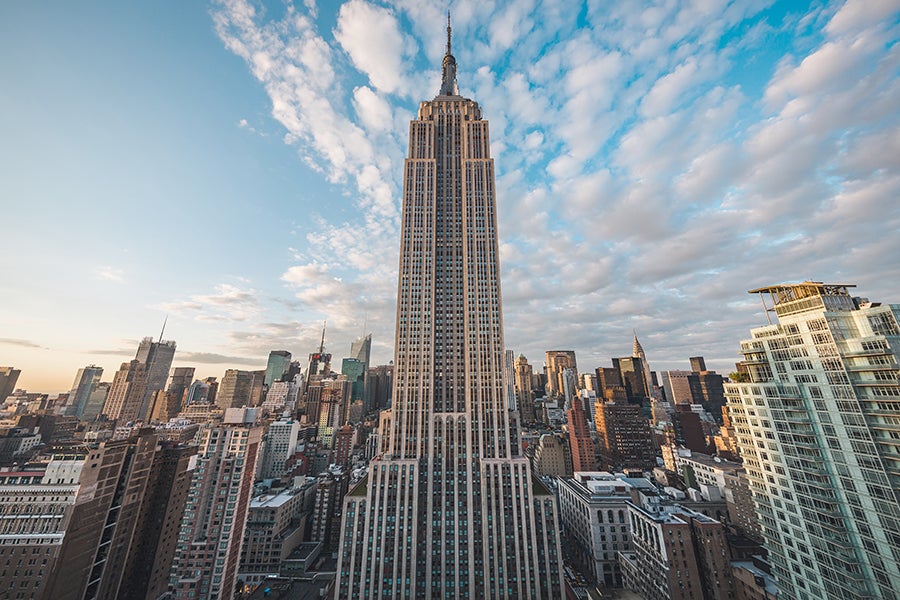 The Better Project Award recognizes partners for outstanding accomplishments at individual facilities. ESRT was awarded for its industry-leading decarbonization work at the Empire State Building that reduced the building's total energy by 54% and placed it in the top 20% for energy efficiency among all buildings measured. As a result of this groundbreaking work, ESRT published the free "Empire Building Playbook: An Owner's Guide to Low Carbon Retrofits" – co-developed with NYSERDA and supported by the Clinton Global Initiative and other NYC-based landlords – to guide building owners in the steps to achieve carbon neutrality through emissions reduction with proven returns on investment. 
Better Practice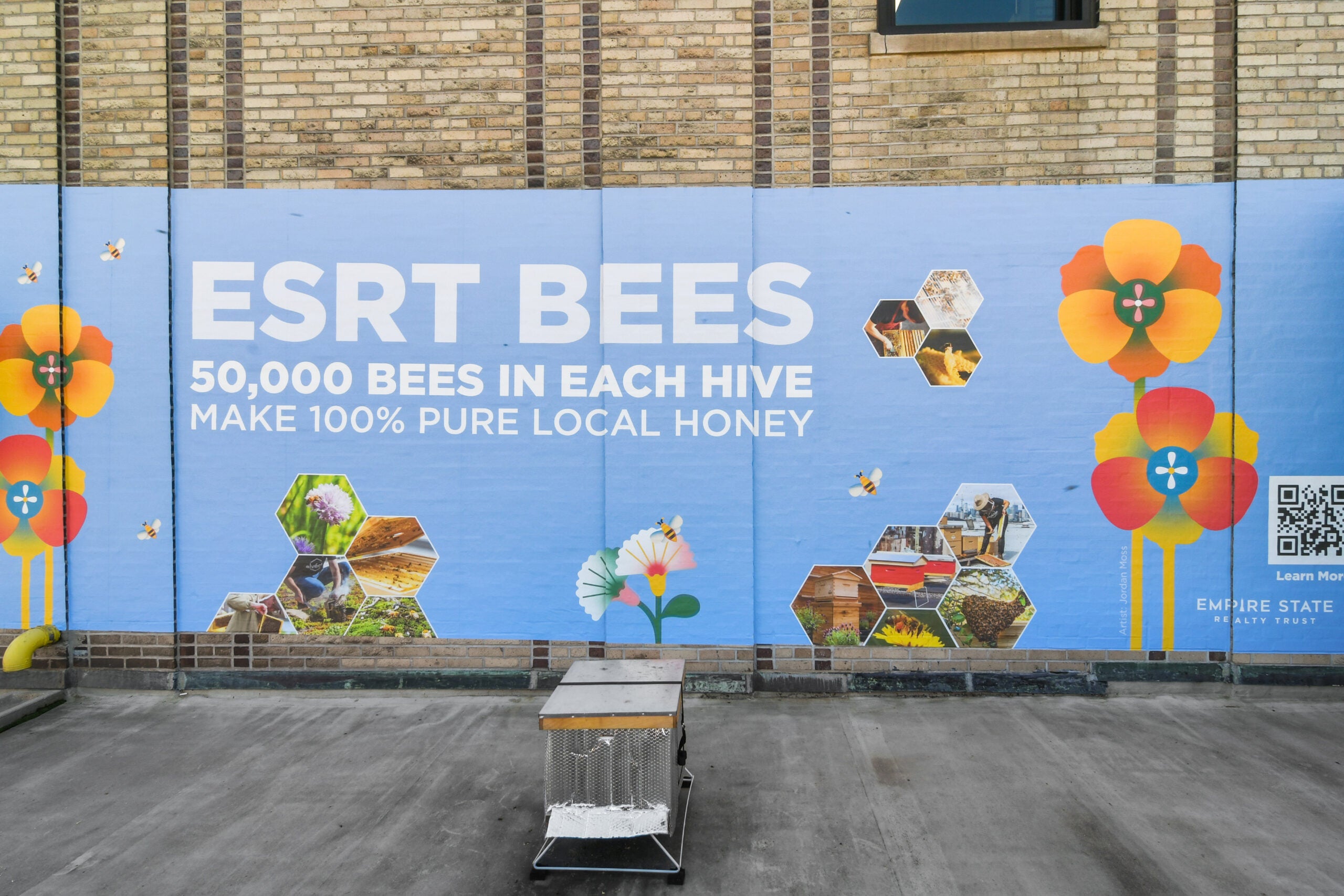 The Better Practice Award recognizes partners who implement practices, principles, and procedures broadly within a portfolio or series of buildings or plants. ESRT promoted its general ESG and decarbonization work across its portfolio which included carbon neutrality, high-performance design and construction guidelines, sustainability policies and procedures, and tenant engagement. The company leveraged its previous awards, policy engagement, and leadership for both award submissions. 
About the BBI
The U.S. Department of Energy describes the Better Building's Initiative as a market-based partnership where organizations pursue ambitious energy, waste, water, and/or greenhouse gas (GHG) reduction goals.  
"Partners in the Better Buildings Challenge are sharing their success and innovation to accelerate their energy efficiency. The Better Project and Better Practice awards highlight unique efforts to make meaningful headway in reducing energy, water, waste, and greenhouse gas emissions," said Carolyn Snyder, deputy assistant secretary for energy efficiency at the U.S. Department of Energy. 
Learn more about sustainability at ESRT!
ESG

Flight to Quality
Fully modernized, energy efficient buildings that focus on providing our tenants with top tier amenities and a healthy environment at a lower price than the competition