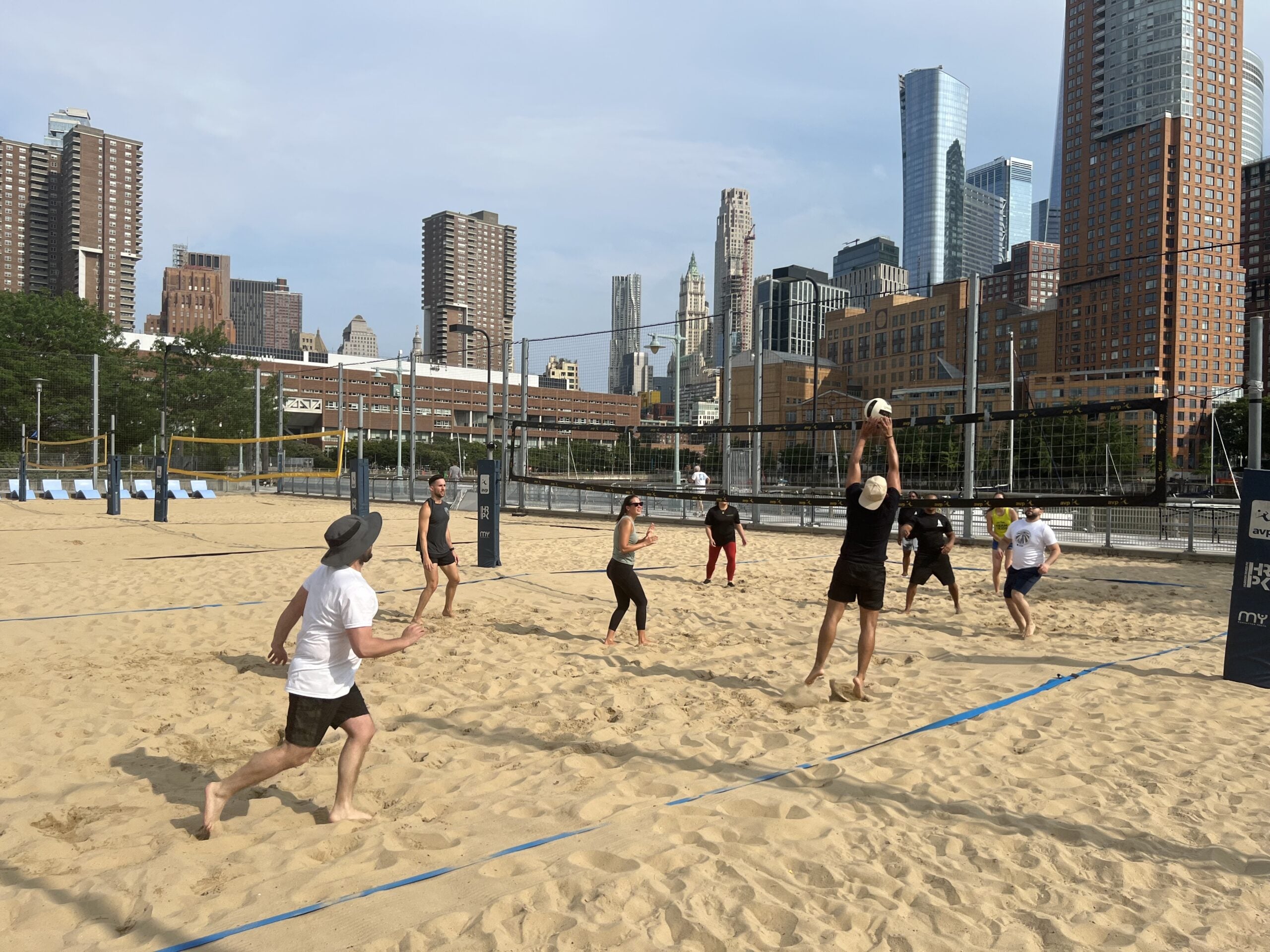 ESRT Culture
Athletics Committee Hosts Summer Sports in New York City | ESRT
The summer of 2023 was eventful for the ESRT Athletics Committee! The group planned diverse events to get colleagues away from their desks for exciting activities for all skill levels. From a kayaking adventure to sunrise yoga, colleagues gathered together to get active in the summer sun. 
Rock the Boat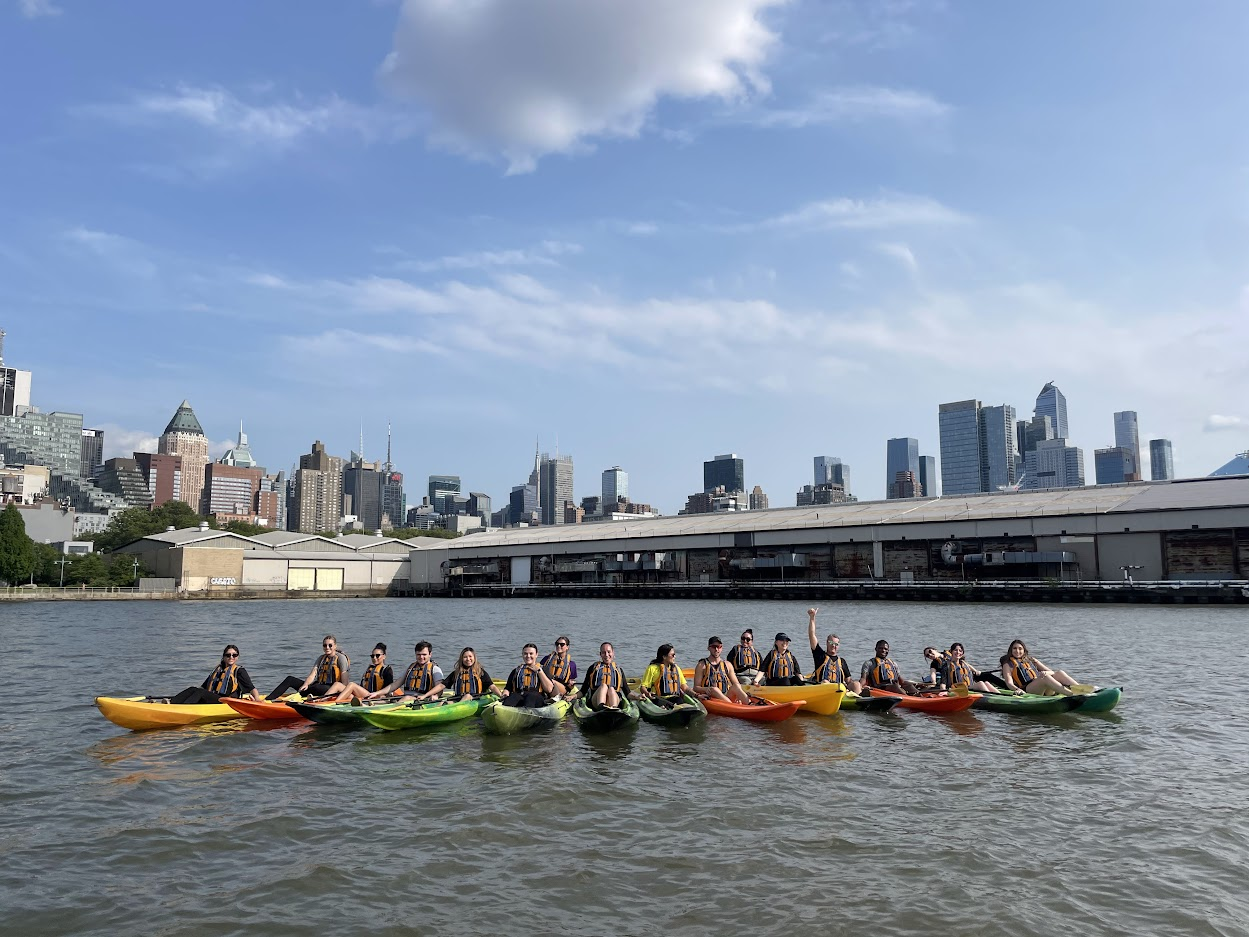 ESRT's second annual kayak excursion gave colleagues a unique perspective of the city from the Hudson River on June 15. In pairs and single kayaks, participants sailed past the Intrepid and the Concord and took in incredible views of the New York City skyline, including the world-famous Empire State Building. 
Serving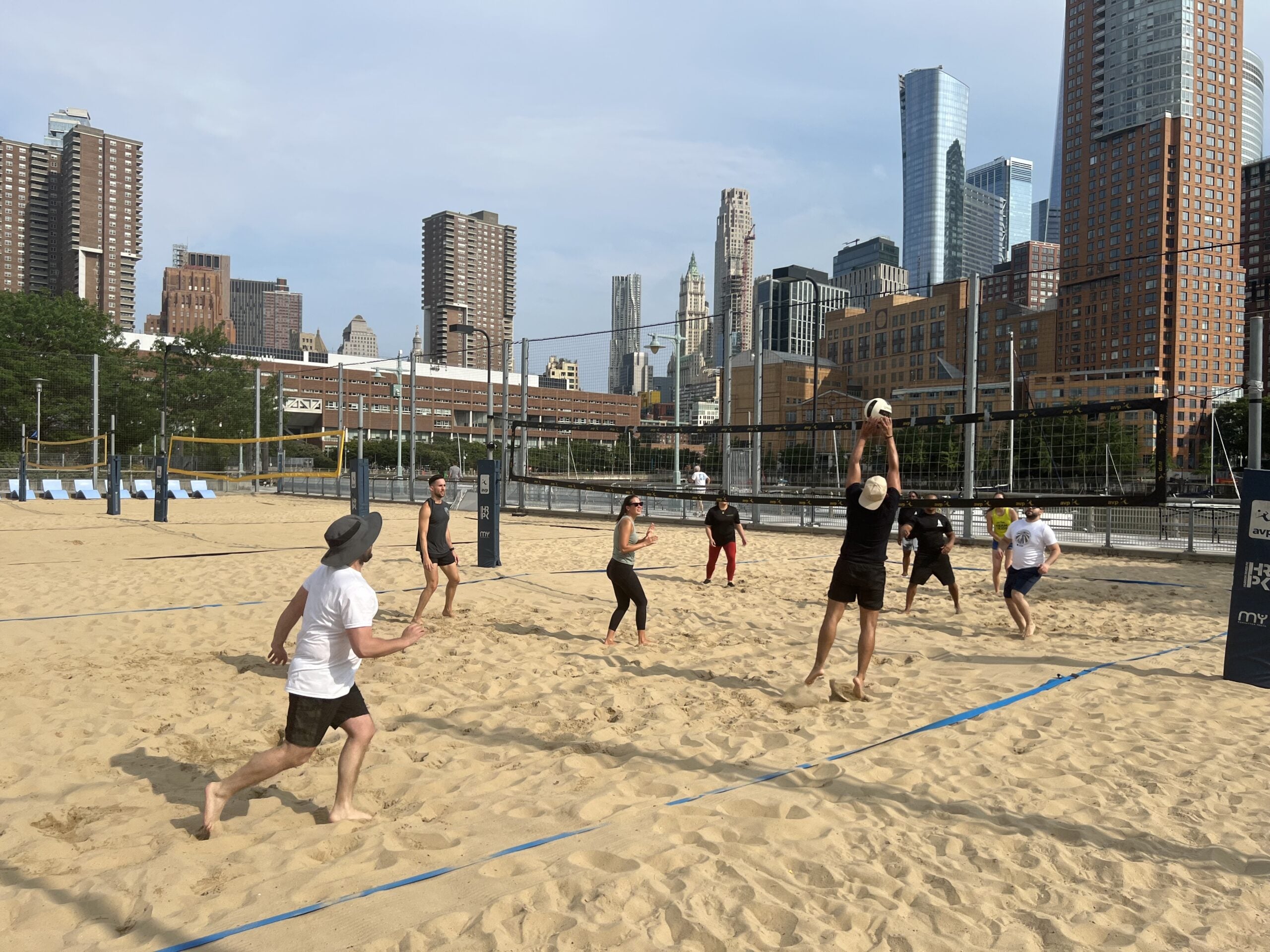 The ESRT team had a great time with some friendly competition during a game of beach volleyball on July 20. Colleagues from different departments gathered at Pier 25 for the game before enjoying drinks and snacks sponsored by the Athletic Committee. 
Sun Salutations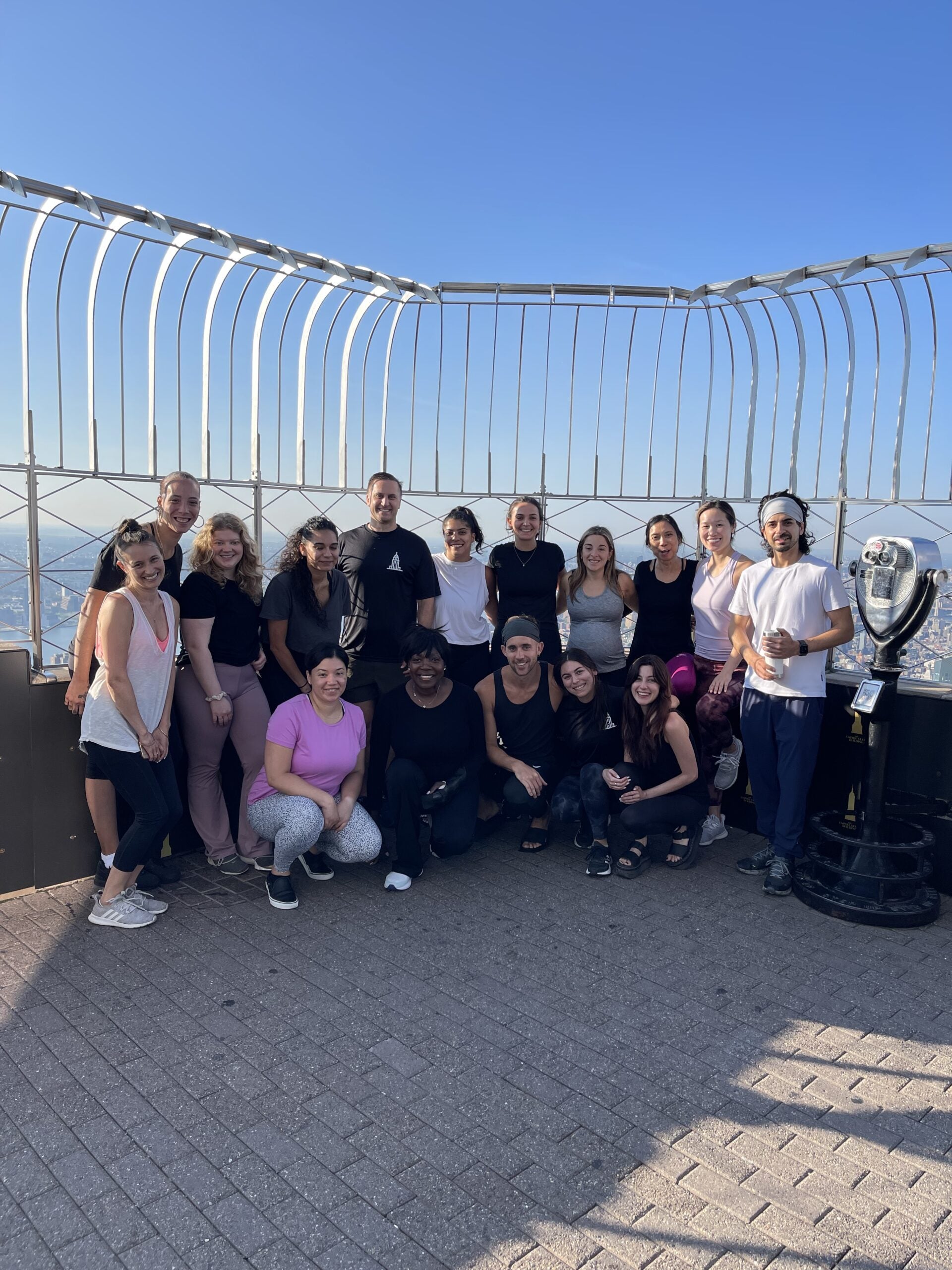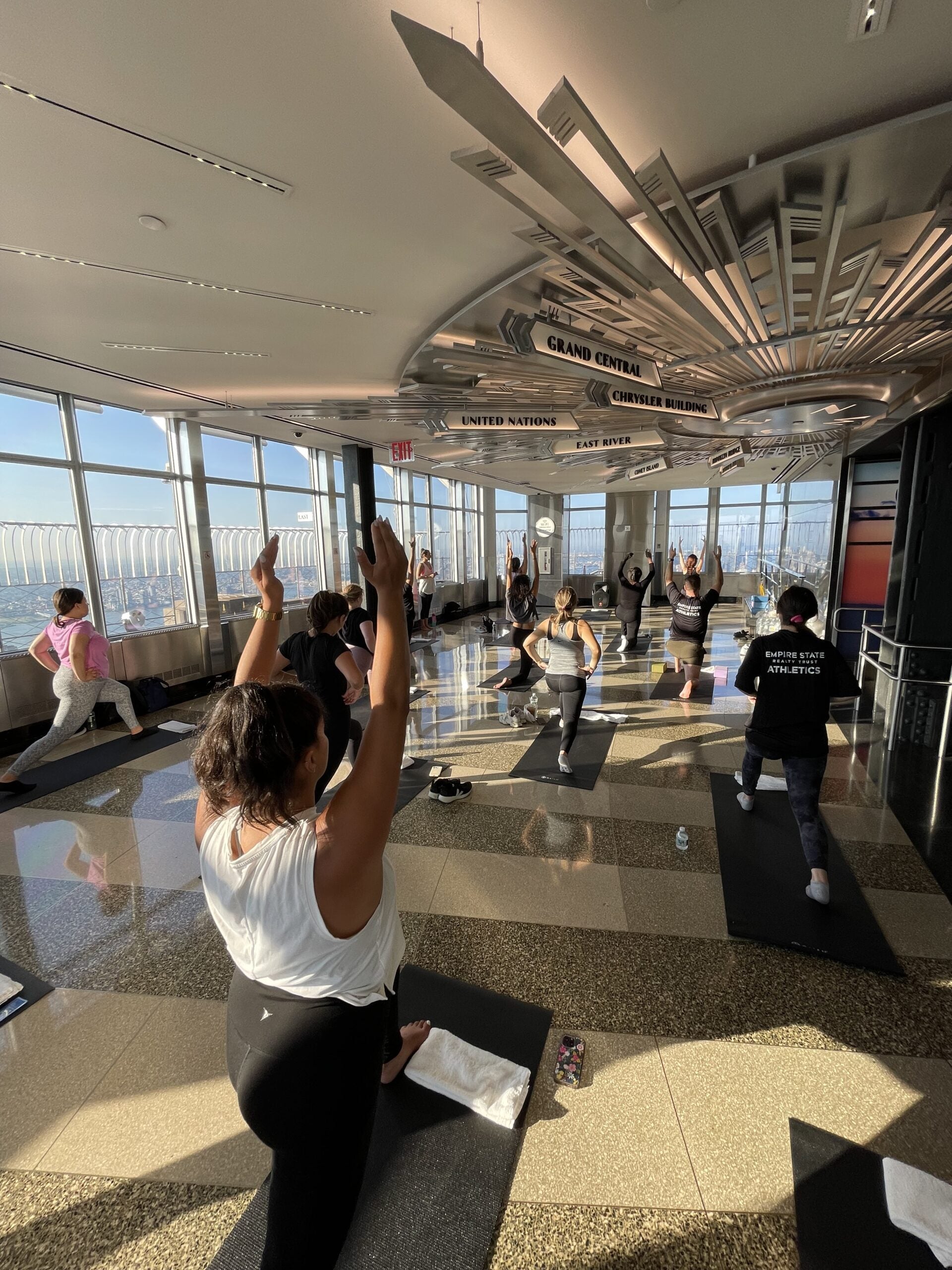 ESRT colleagues rose with the sun for a mindful yoga practice on the 86th Floor Observatory at the Empire State Building and enjoyed breakfast from Playa Bowls before the workday on Aug. 9.  
Learn more about ESRT's corporate culture!
Careers

Flight to Quality
Fully modernized, energy efficient buildings that focus on providing our tenants with top tier amenities and a healthy environment at a lower price than the competition