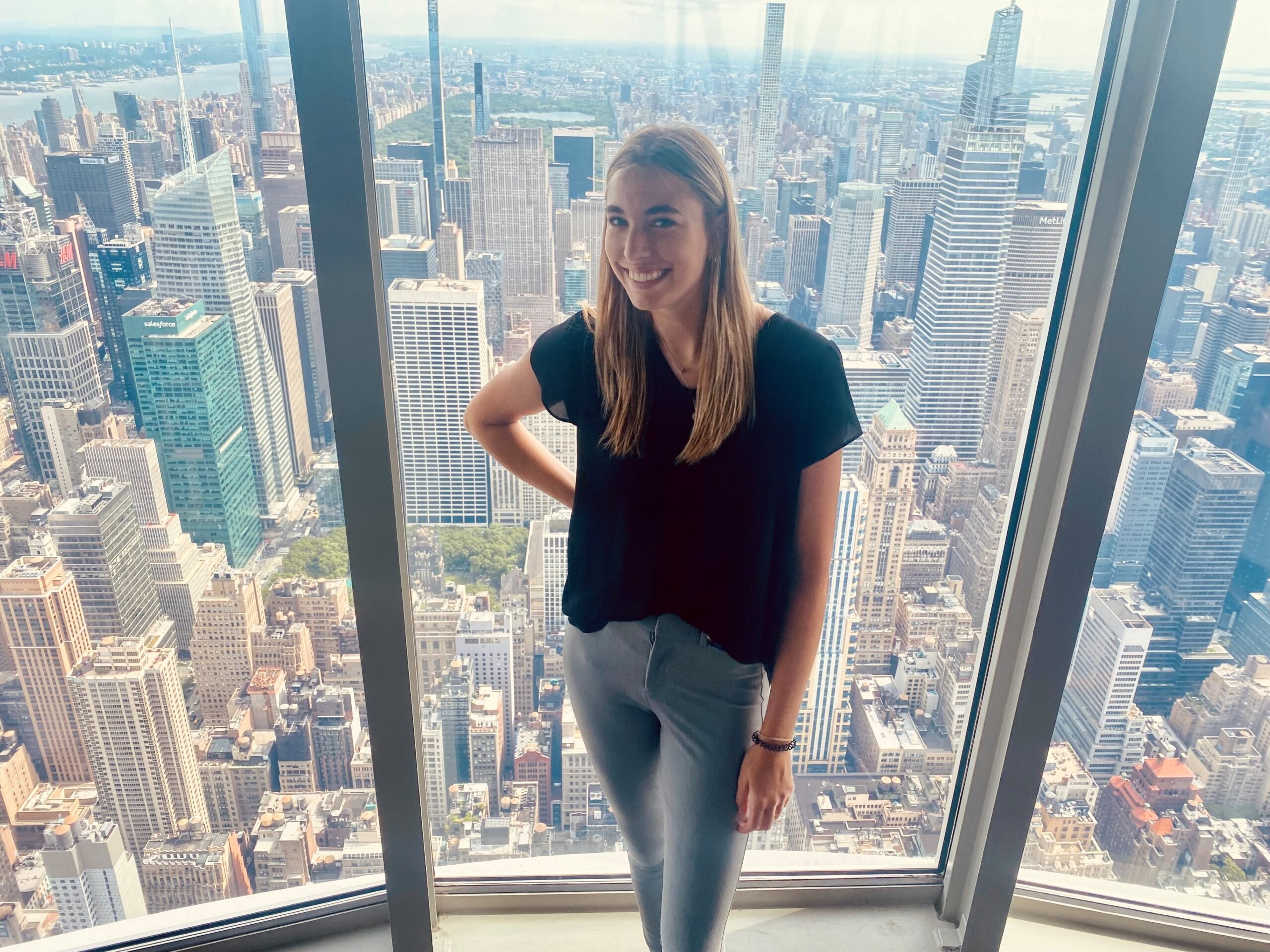 ESRT Culture
My Experience as a Summer Intern at ESRT | ESRT
*Nicole Mullin is a marketing coordinator at Empire State Realty Trust. The following article is a personal account of her summer internship and transition to full-time employment.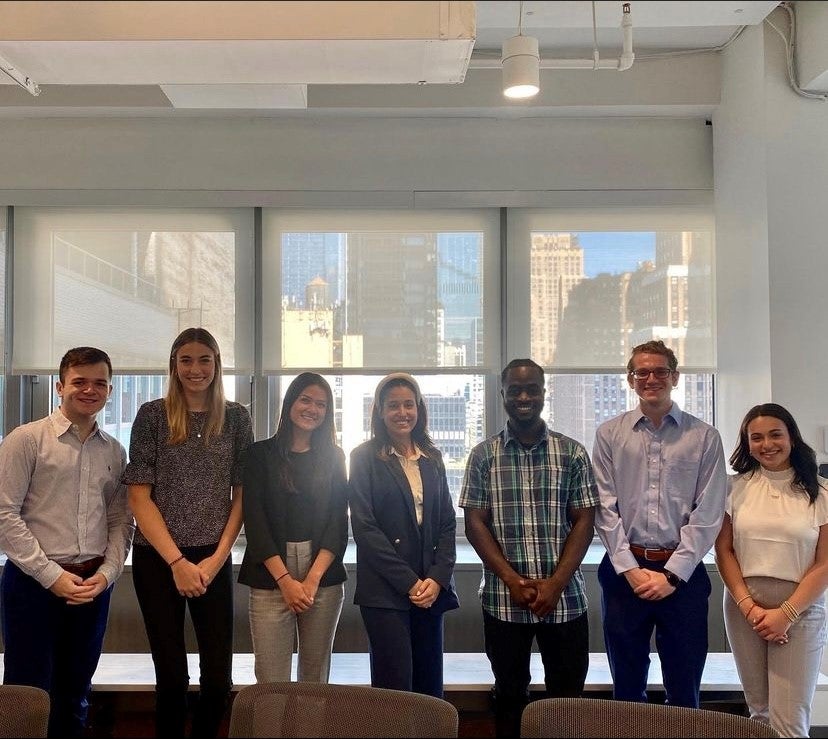 In the summer of 2022, I was given the opportunity to spend 10 weeks as an intern for the Public Relations team at ESRT and the Empire State Building. Now over a year later, I have been fortunate enough to transition to a full-time member of the Social Media team.
My first day felt surreal. As soon as I stepped into the office, I was greeted by the smiling faces of six other, equally anxious interns. It did not take long until the anxiety subsided. The seven of us would go with different departments for the rest of the summer, each involved in a different aspect of the company. We learned that we would come together at the end of the program to present our individual projects and what we have learned to one another, our teams, and company executives.  
I had a few personal goals in mind that I wanted to accomplish through this internship. First, I wanted to apply my knowledge of PR from the classroom to a real project and company. I never thought I would be so lucky as to apply it to the "World's Most Famous Building" and the whole ESRT portfolio. My second goal was to help narrow down exactly what role or industry I would like to pursue within PR. As such a broad field, there are several directions in which a public relations degree can lead. Fortunately, this position allowed me to experience a variety of industries as I worked with individuals in real estate, entertainment, events, sports, and more. My final goal was to expand my network and meet as many people as possible. I was able to work and connect with numerous people throughout the company that I hope will outlast these 10 weeks at ESRT. Additionally, I met people from all aspects of the public relations industry, from celebrity publicists to prominent journalists.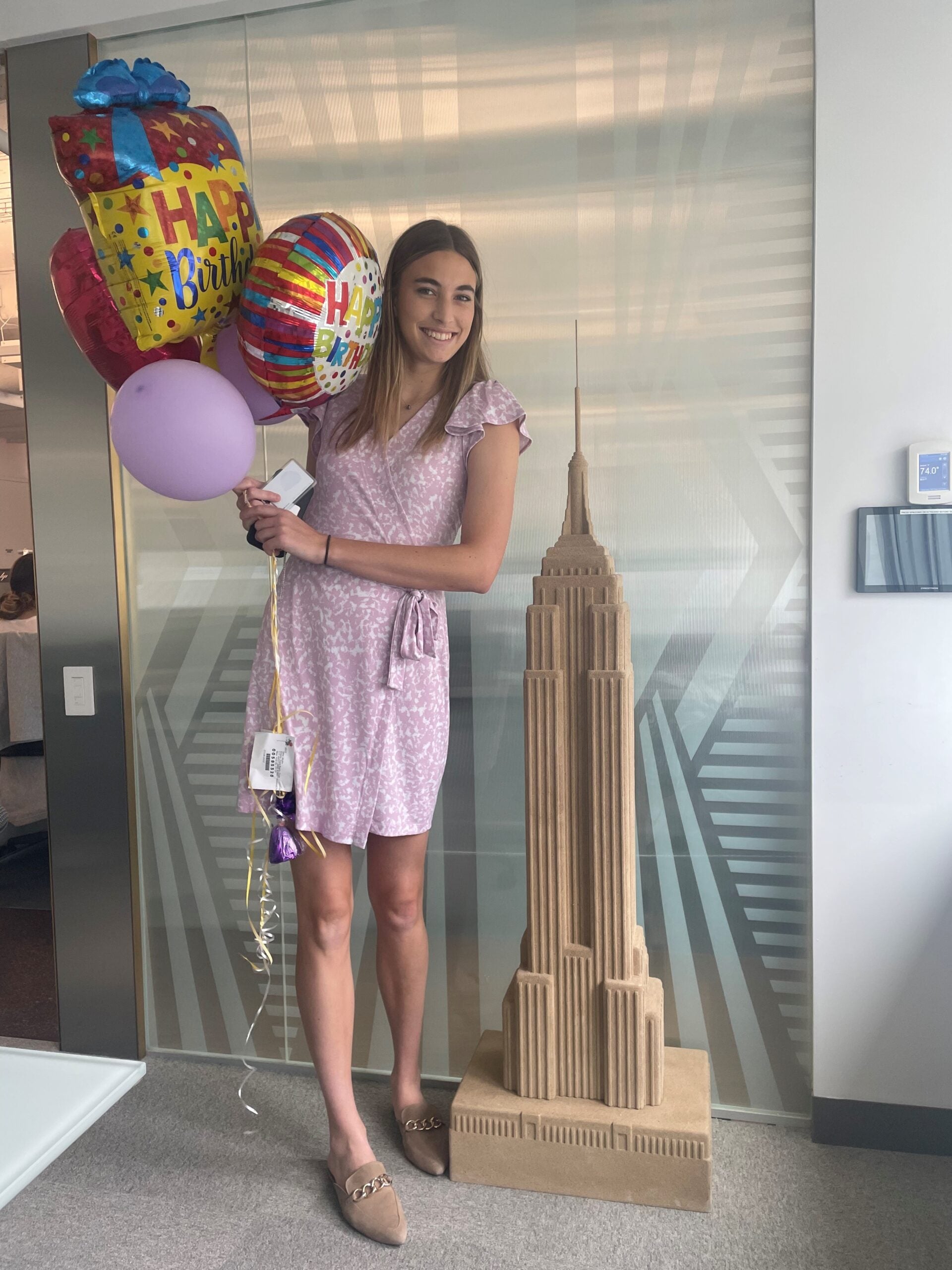 What I Learned as an Intern
When I first interviewed with my manager in the spring, he stated, "I don't want this to be a 'coffee run' internship." I remember thinking, even if it were, how valuable it would be to just be involved with the company and in the office. But he was absolutely right; the position was anything but a 'coffee run' experience. I had opportunities to write media alerts, pitch journalists, meet ESRT's executive leadership, develop reports, and even write this blog. I was allowed to participate in various roles within the team, which I feel so grateful to have experienced. 
Throughout the internship, what stood out to me was the culture and the team atmosphere at ESRT. I grew up playing sports and was a collegiate athlete, so I always felt I understood what "team" meant. However, the collaboration of my department made me realize that a team is greater than sports. Teams can be found in all aspects of life and are critical for a successful company.
ESRT: Full Time!
After my immersive and constructive experience as a summer intern, I was fortunate enough to extend my internship with the PR team throughout the year as I finished my final year of college and athletics. Following graduation, I returned to the office but this time as a full-time member of the social team! I carried my knowledge of media and public relations to support the efforts of our ever-growing social media platforms. As a marketing coordinator, I get to be a part of a wide variety of the ongoings of the social team which include community engagement, influencer relations, brand partnerships, and content creation. The positive and collaborative culture of ESRT along with my incredible colleagues have made me feel so supported in my new role. I continue to learn so much about marketing, public Relations and social media and I could not be more grateful to ESRT for the space to learn as I transition into my post-grad career.
Learn more about career opportunities at ESRT!
Careers

Flight to Quality
Fully modernized, energy efficient buildings that focus on providing our tenants with top tier amenities and a healthy environment at a lower price than the competition