Overview: Sustainability in Real Estate
Empire State Realty Trust advances environmental, social, and governance (Sustainability) principles as we lead the industry with our expertise and consistently show our commitment to our employees, tenants, and the communities where we operate. We establish and execute our sustainability program to reduce our buildings' environmental impact and foster health and resiliency for our tenants. We do this with a focus on accountability with global frameworks, financial performance, and care for the well-being of ESRT's people.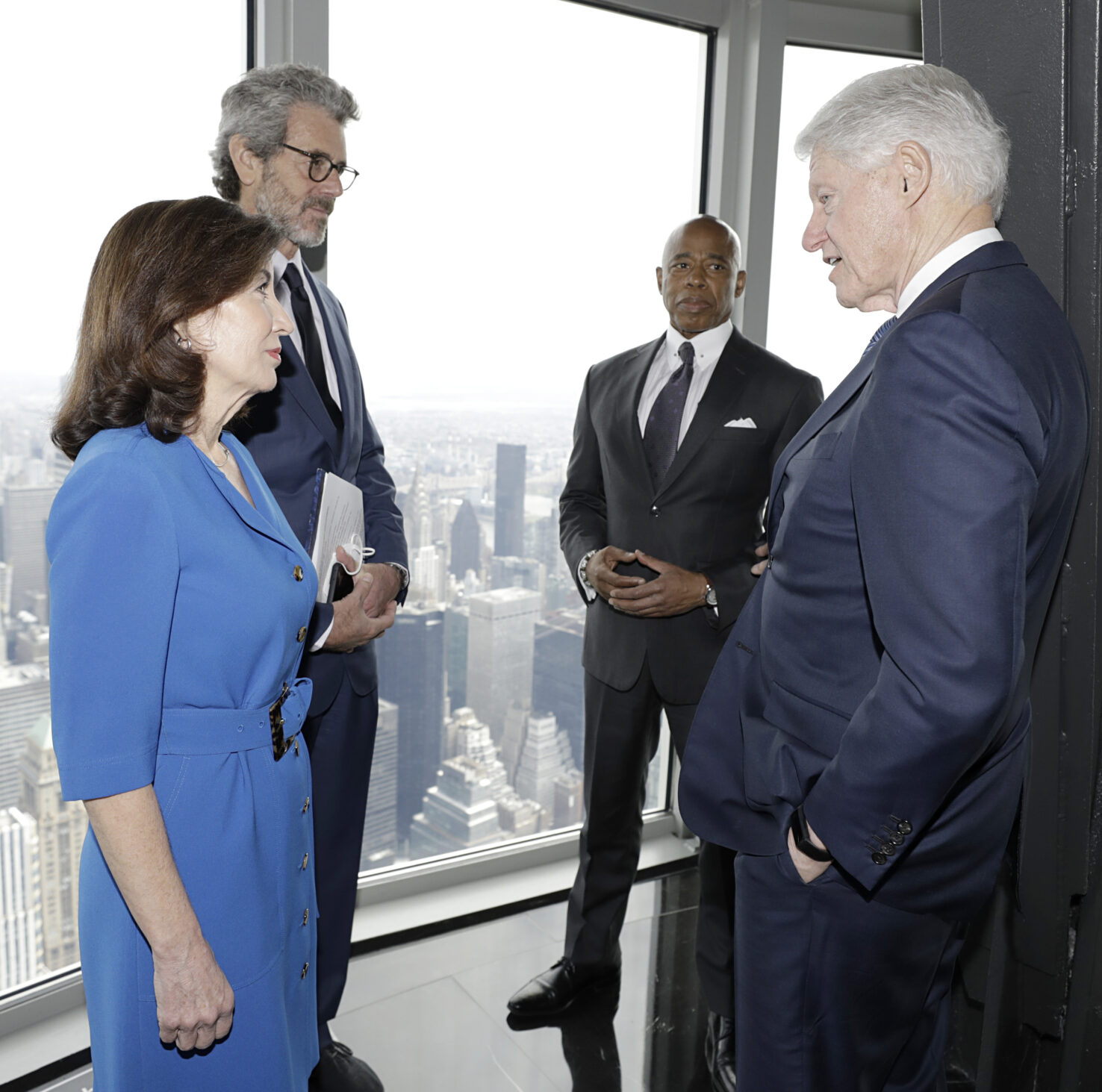 The Empire Building Playbook: An Owner's Guide to Low Carbon Retrofits
Developed in partnership with NYSERDA and supported by the Clinton Global Initiative, the Empire Building Playbook: An Owner's Guide to Low Carbon Retrofits is a free, innovative guide that outlines the step-by-step process for existing commercial buildings to develop a pathway to carbon reductions with proven returns on investment. The work shows how to codify, test, refine, and verify in-building projects. The industry-leading Version 2.0 deep-energy retrofit program at the Empire State Building serves as a blueprint for the Empire Building Playbook and demonstrates what is possible within the built environment to reduce carbon emissions. Since version 1.0 of our groundbreaking work, beginning in 2009, the Empire State Building has reduced greenhouse gas emissions by 54%, and we still have economically justified progress to make.
Peek Inside Our Sustainable Tenant Spaces
"Our workplace will lead the way in sustainability and wellness with a space that boosts opportunities for innovation. Typically, tenants use more that 50% of a building's energy, so the ability to build a decarbonized workplace can help move the needle in a big way and provide a model for landlord-tenant collaboration. Our efforts in deep carbon reduction are possible because they align with ESRT's efforts to reduce energy use and meet aggressive, but necessary, goals for net-zero emissions."
– CEO at Rizzo Group and co-founder at CodeGreen Solutions. 
"We are very appreciative of the social conscious business practice at Empire State Realty Trust. Converting their entire portfolio to wind power is a testament to their commitment to a sustainable environment. As a tenant, we are proud to partner with a responsible owner."
– President and CEO, Swedbank Securities