Overview
At Empire State Realty Trust, we believe in the power of building performance to drive emissions reductions and energy efficiency, improve employee productivity, enhance our competitive position, and mitigate our stakeholders' exposure to risk. Our strategy and implementation of best practices, state-of-the art technologies, and data-driven initiatives positions us to set the standard for the built environment.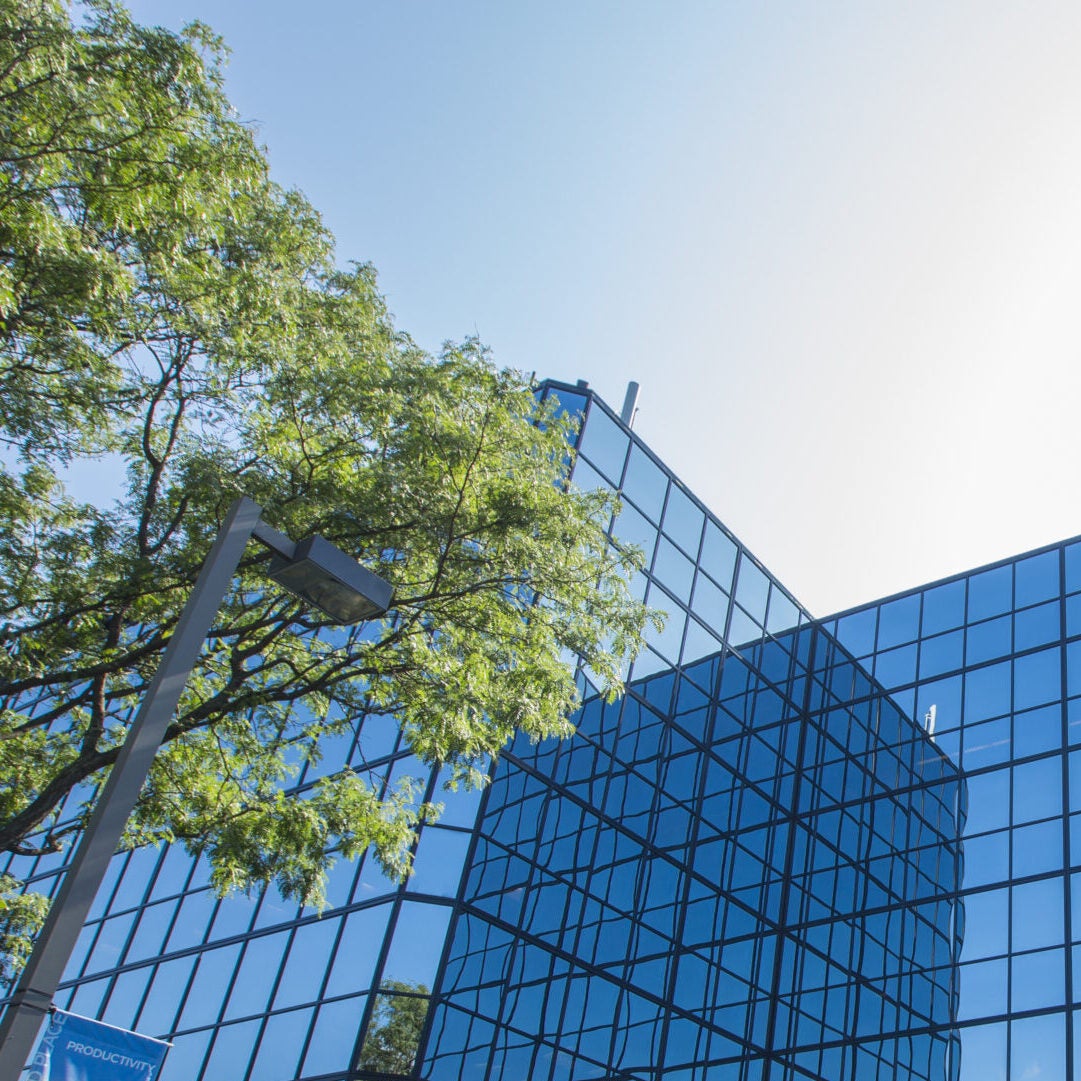 Net Zero and Carbon Neutrality
Pathway to Net Zero
Since 2007, ESRT has consistently worked towards our net zero commitment for carbon emissions at the Empire State Building by 2030 and the entire commercial portfolio by 2035 through 80% operational carbon emissions reduction. In 2022, ESRT achieved carbon neutral operations through a combination of strategies which include: emissions reduction measures, forestry preservation, and verified renewable energy certificates. These strategies made ESRT one of the first East Coast REIT's to reach carbon neutrality. To date, we have reduced carbon emissions at the Empire State Building by 54% and the entire commercial portfolio by 43% since 2009, which includes scope 1 and 2 emissions as well as scope 3 downstream leased assets emissions.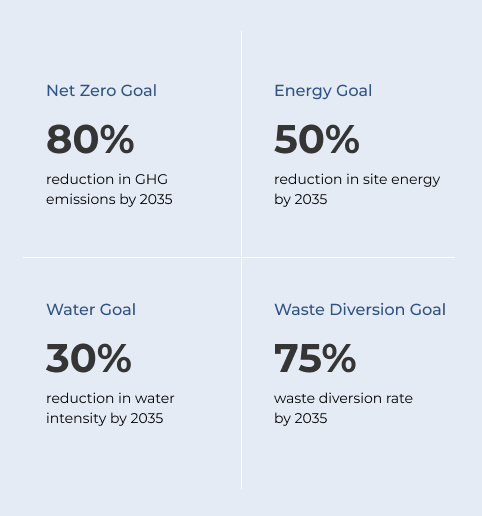 Goals & Targets
ESRT's sustainability goals and targets are ambitious and science-based, and include a focus on greenhouse gas emissions, energy, water, waste, health, biodiversity, and community engagement. All our targets are supported by independently verified data and ensure we meet or exceed existing local, federal, and international standards like the NYC Carbon Challenge, US Department of Energy's Better Climate Challenge, and the United Nations Sustainable Development Goals. 
Certifications
NYC Fitwel Certifications
Commercial Energy Star Certifications
WELL Health-Safety Rating and Enrolled in WELL at Scale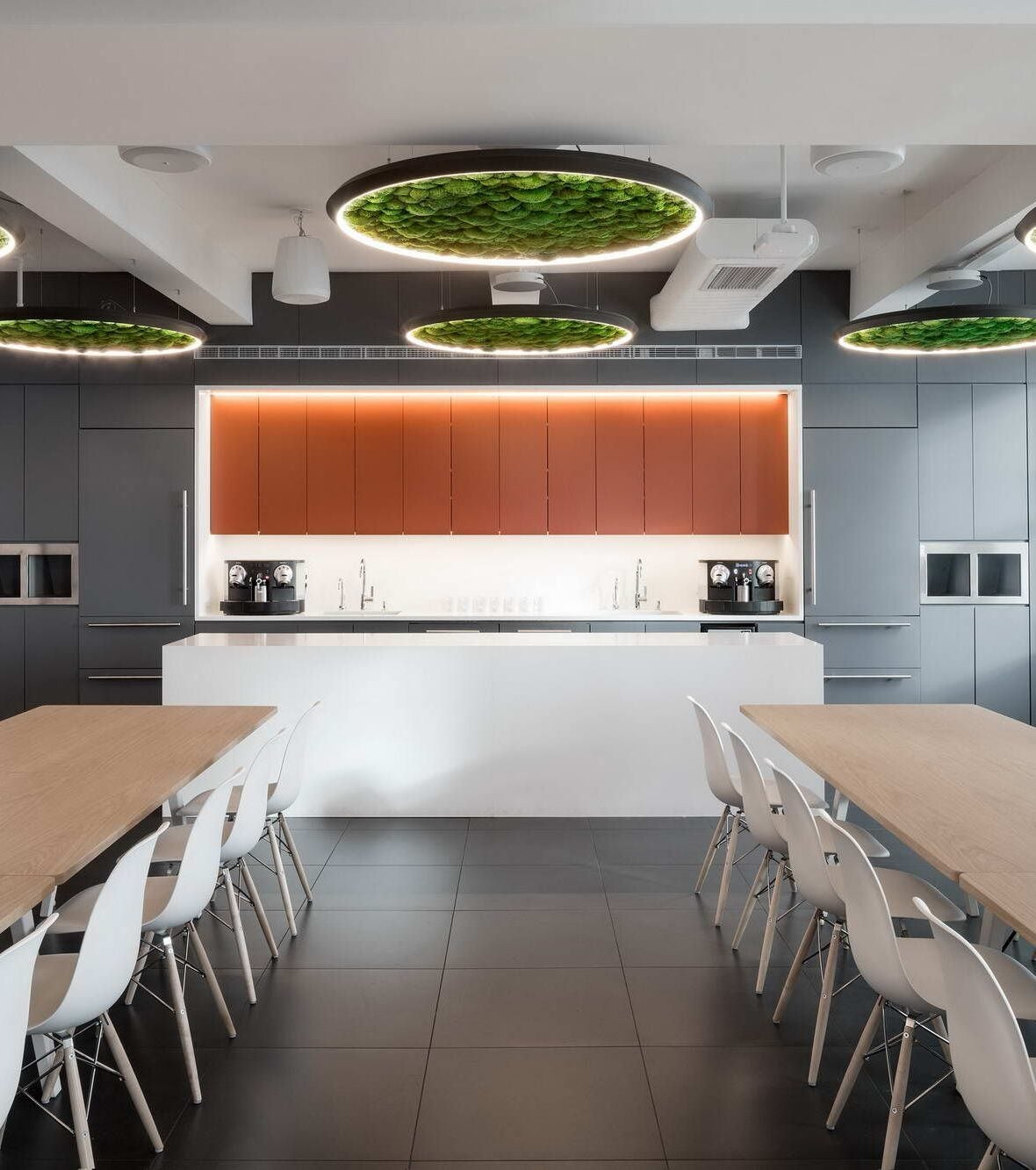 High-Performance Healthy Buildings
Become an asset to your company through your space choice
ESRT provides our tenants, employees, and visitors with high-performance healthy buildings in which to gather, work, and live. For over 15 years, improved indoor environmental quality (IEQ) has been a key tenet of our sustainability strategy. Our comprehensive, state-of-the-art program focuses on operational best practices to ensure healthy and productive spaces, which include MERV 13 filters, bipolar ionization air purification technology, indoor air and water quality testing, CO2 sensors, green cleaning practices, and low-emitting materials. ESRT's portfolio was the first in the Americas to achieve WELL Health-Safety certification and we continue to successfully recertify 100% of the portfolio each year. Through partnerships with Delos, the Mayo Clinic, and WELL Living Lab, we provide industry guidance that our tenants can depend on to receive well-designed, energy-efficient, and healthy spaces.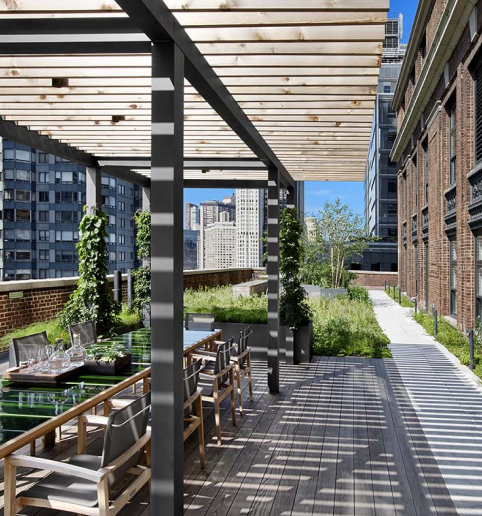 Our Sustainability Guidelines & Policies
Sustainability is a critical component of all ESRT's operations, from evaluation of potential acquisitions and updates to interactions with tenants and vendors. ESRT's Sustainability Standards, High-Performance Sustainable Healthy Design and Construction Guidelines, and Vendor Code of Conduct ensure sustainable practices in our management procedures, design and construction, ongoing operations, and purchases of goods and services. We use data-driven technology solutions to measure, monitor, manage, and evaluate building performance against our stated goals. Industry-recognized frameworks like GRESB, SASB, TCFD, SBTi, and GRI inform our strategies and evaluation processes.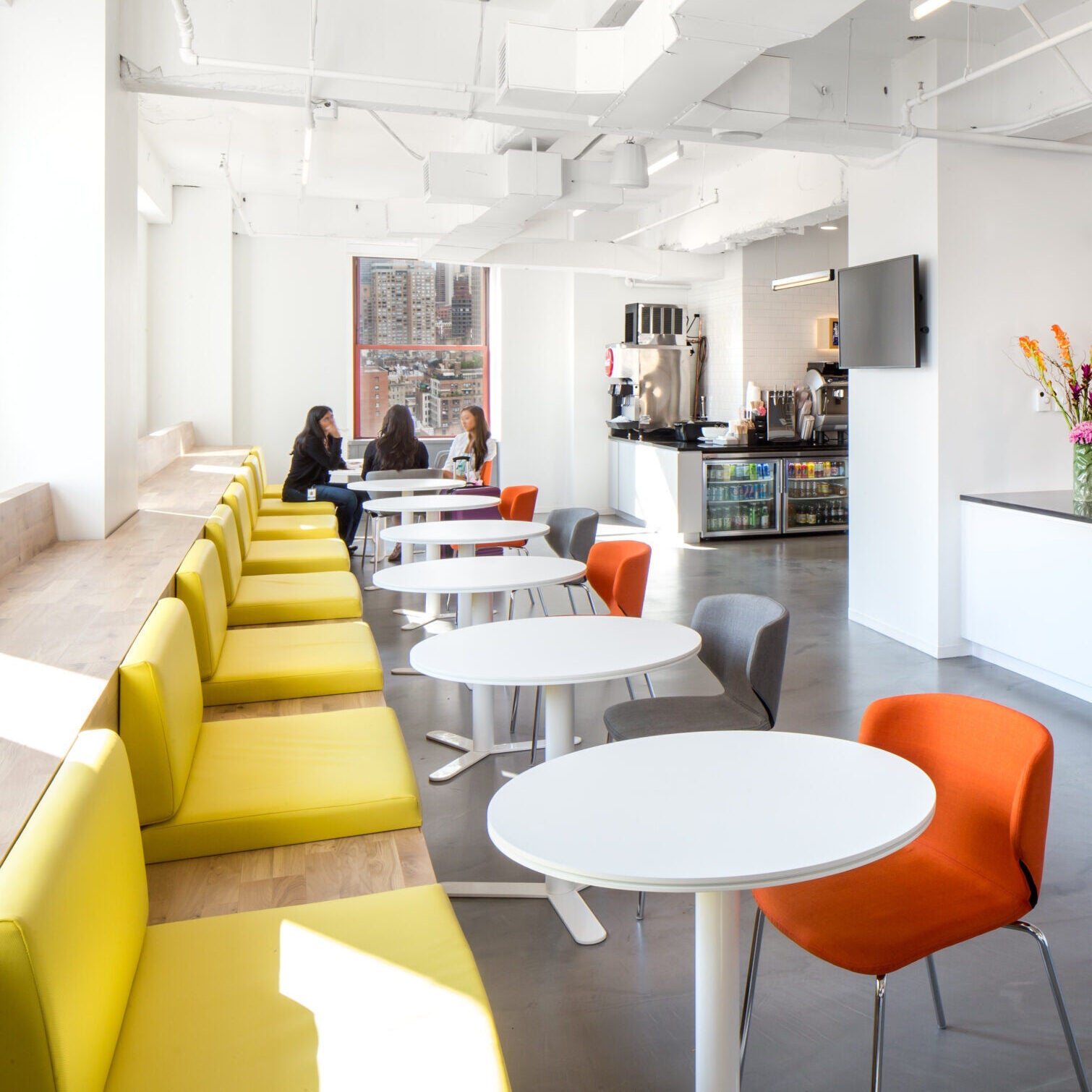 Tenant Engagement
Work with a landlord whose actions and processes assist you. 
ESRT is an asset to our tenants through space choice and a landlord-tenant partnership that produces positive sustainability and economic results. Our hands-on engagement is a differentiator and service to our tenants. We proactively support our tenants to measure, report, and achieve their sustainability targets through: ESG data, actionable recommendations for energy reduction, ROI-based design and construction, and an active partnership in their sustainability journey. In addition, we engage with our tenants via quarterly town halls and education sessions focused on sustainability.
Environmental Performance
ESRT commits to disclose key environmental performance metrics across energy, GHG emissions, water and waste to track, evaluate and improve performance.